The Smith family has the unremarkable talent to make great music, films, and poetry. Willow Smith brings the soul to the family.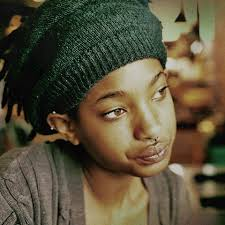 Willow Smith, daughter of Will and Jada Smith has been rising in the music industry and her spirit has grown so much since her first single 'Whip My Hair' and she has mastered soul in that short amount of time.
I had the pleasure of seeing Willow Smith perform when she opened up for Jhené Aiko a year or two ago. I instantly fell in love with her aura and her music.
Words are deep and so mature.
This is Female Energy by Willow Smith.