I don't come from a very musical family. Well my parents did listen to quite a lot of music, but none of them played any instrument themselves.
But in Sweden (at least at that time) you had the opportunity to play an instrument and take lessons almost for free thanks to the Swedish Municipal Music Education. This meant that you got to chose to play an instrument and got both a teacher for your instrument as well as a teacher who thought you and your friends how to play that instrument in an ensemble.
Most of my friends played classical ensemble instruments like violin, trumpet, horns etc but I was a bit of a rebel and wanted to play keyboard. And thanks to my parents being a bit persuasive I got to do so.
And so I started to play the keyboard at the age of nine and I fell in love with music. Apparently I was quite talented, but also lazy, meaning I would learn new things quickly but also got bored as quickly if things didn't go my way.
But even if it took me more than 20 years to realize that I also have to make a real effort and not give up, the Swedish Municipal Music Education is the biggest reason I even started with music.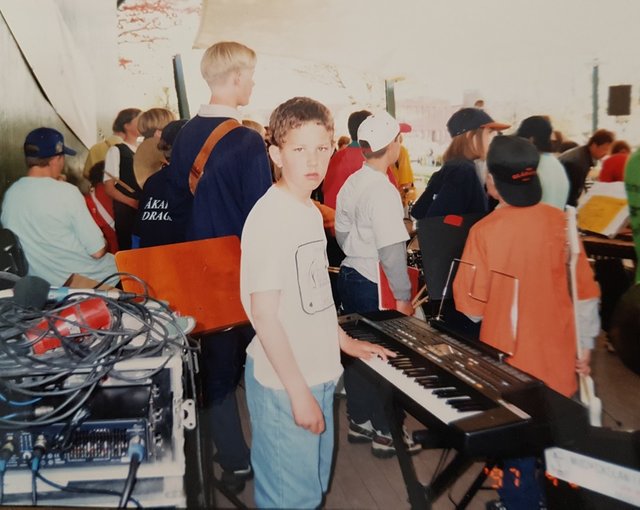 I really wish that every kid, no matter if his or her parents doesn't have money to pay for a private teacher or never played an instrument themselves, got the opportunity to learn an instrument. In my opinion, giving all kids equal opportunities to a meaningful activity should be a right granted by society.
So what do you think? Or did you also have a similar experience of playing an instrument as a kid? Leave a comment below or send me an e-mail on [email protected]
And I also want to invite you to the online release party for my new EP "Acoustic Dreams" next Friday the 1th of June at 7pm CEST (Swedish Time, UTC+2). I will live stream it on my Facebook Page and you can also check out the Facebook event to make sure you don't miss it.
If you pre-order the EP via my store today you will also get your name included in the booklet for the EP.
---
Follow Jon Magnusson on






Eclectic Indie Rock/Folk musician from Sweden