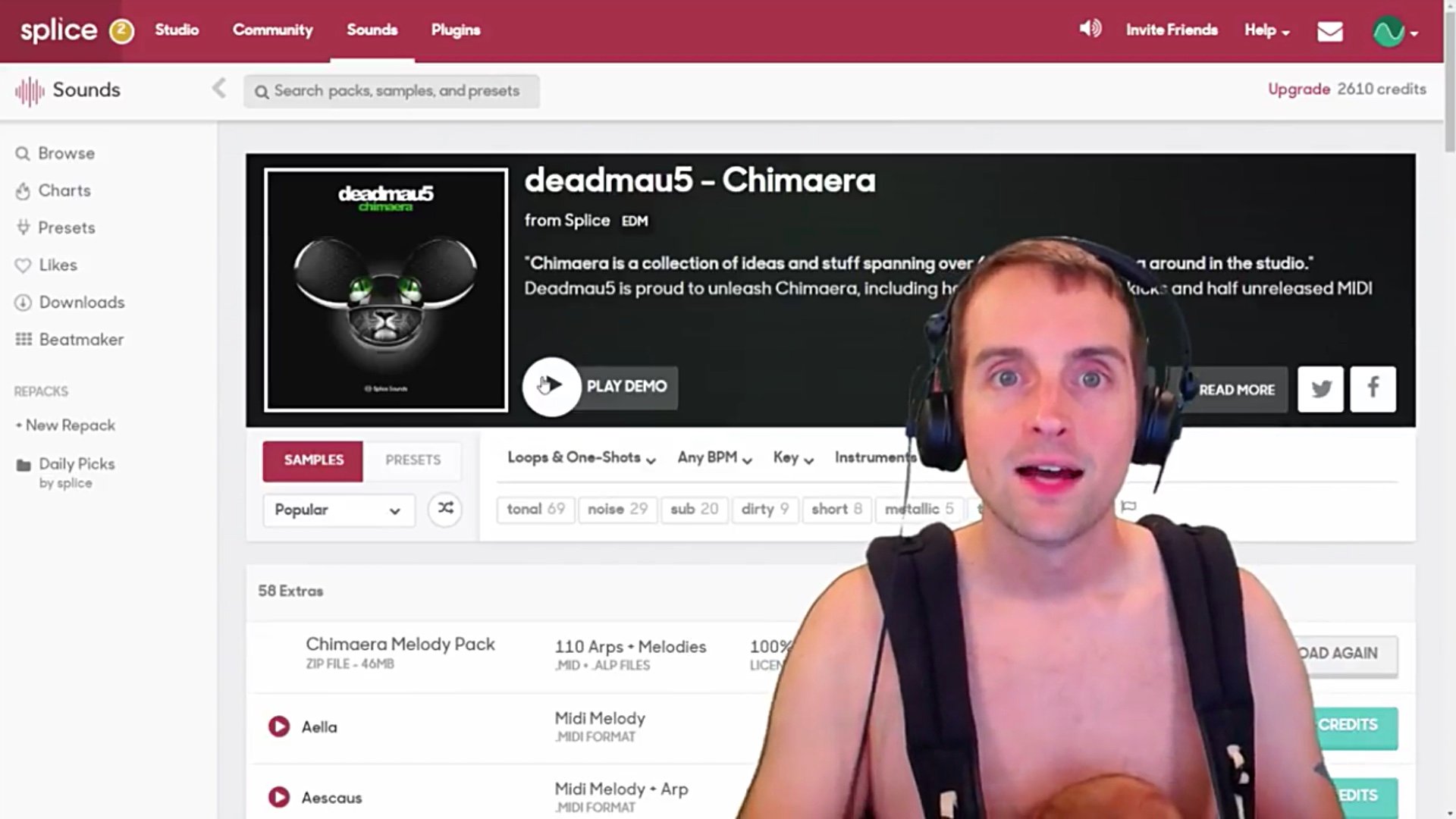 How can we get chords that deadmau5 actually made into our own MIDI data project files within an Ableton Live set?
Downloading and Installing Deadmau5 Chimaera MIDI from Splice into Ableton Live 10!
On Splice, which has been around for two years, and that I just found now, there's a "deadmau5 Chimaera." Just search for "deadmau5" on Splice and you will find this Chimaera sample pack.
It has got 73 samples and what is the highlight of it is there are 58 MIDI melodies. There are MIDI melodies plus ARP.
Joel actually was, as he put it, messing around with these samples in the studio and he has given them for use royalty-free.
That means I can put it in my track in Ableton Live and I can use it without having to pay him any money.
Now, that doesn't mean according to his "Readme" that I can add him as a collaborator on my project. It does mean I have a great starting point for working with the sounds that Joel made.
Joel is deadmau5's real name by the way, or government name, birth name, whatever. I think this is a lot of fun.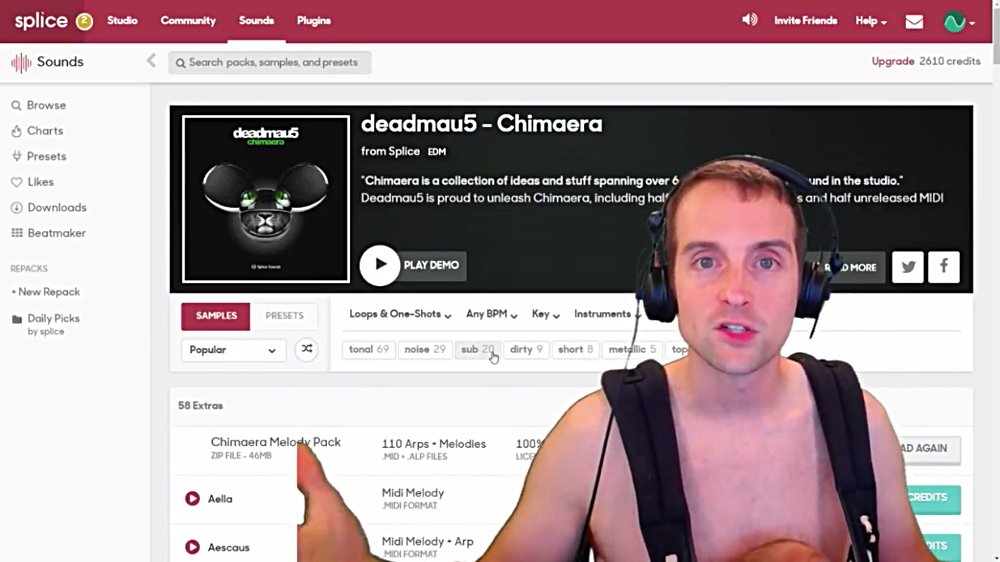 So, how do you install this first?
Read more on my website at https://jerrybanfield.com/deadmau5-chimaera-midi/ and watch the full video below!