Sounds of Steem Live Music Concert // This Saturday Night on MSP-Waves Radio!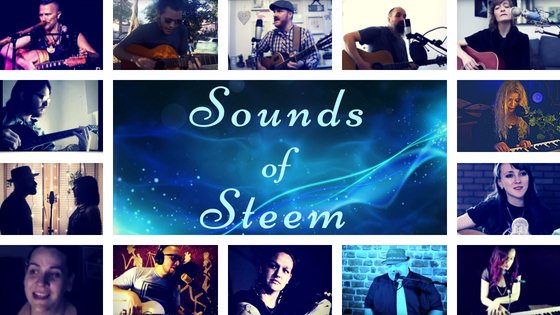 Sounds of Steem Vol. 6
This Saturday Night, July 14th at 9:00 PM EST/ 1:00 AM UTC

Join me, @aggroed, @krystle, and @swelker101 as we host our 6th Sounds of Steem Live Music Concert on Msp-Waves Radio!
The inspiration to host this concert each month comes from the amazing music community that we have here on Steemit, specifically
@luzcypher and @pfunk's weekly Open Mic contest which is the largest musical initiative on Steemit.
We've had 5 Sounds of Steem concerts so far and they have all been awesome!
The level of talent her on Steemit is incredible.
The concert is being hosted by the Minnow Support Project's radio station, Msp-Waves.
You can listen by joining us in the Palnet Discord or you can access the show through the Msp-waves website.
We alternate the times of Sounds of Steem each month to give performers in different time zones a chance to perform. This month will be our Saturday night concert.
More information is at the bottom of the post. I'll be posting the show audio on Tuesday for those of you who can't make it.

If you would like to perform, please send me a message in Discord.

Sounds of Steem and SBD!!!
Each month @krystle, @ausbitbank, @swelker101, and I send SBD to our Sounds of Steem performers!

Huge thanks to all our performers from Sounds of Steem
@kayclarity, @melavie, @zipporah, @chaifm, @yidneth, @darrenclaxton, @hardikv, @joseacabrerav, @caracortada, @danshawmusic, @edenmichelle, @danieldyemusic, @trevorpetrie, @luisferchav, @pechichemena, @nathankaye, @benleemusic, @soundlegion, @meno, @verbal-d, @rockchickjen, @elliotjgardner, @addiesworld, @trevorpetrie, @basilmarples, @marysemciver, @thebugiq, @basilmarples, @caracortada, @lillywilton, @krystle and @vera.carla.

Please join us for Sounds of Steem this Saturday, July 14th at 9:00 PM EST/ 1:00 AM UTC
You can listen live at the Msp-waves website
You can listen on Twitch
You can join broadcast hosts in a special chat room on the MSP Discord Channel
You can check out http://mspwaves.com/ for more information