Music Challenge - Day 4 of 25
Todays quest:
A song that calms you down
If I just want to lie on the couch for some time and let my thoughts flow, the artist I mostly chose is FINK. The created atmosphere is unique as the rhythm of the guitar is too. I never made it to a concert of the guy, but it´s on my list for sure.
The song I chose is from the album "Perfect darkness" and has the same name "Perfect darkness" ;)
Perfect Darkness - Perfect Darkness (by Fink):
I belive it´s often a good thing if you hear songs without knowing how the musicians look like, or how they are acting. Then you have no prejudice and can concentrate only on what you hear and what the music is doing with you. Of course there are music videos that make songs better, but most of the time, we tend to pay more attention to videos than to the music, if we see and hear the media at the same time.
If you are curious what is yet to come in the challenge, take a look: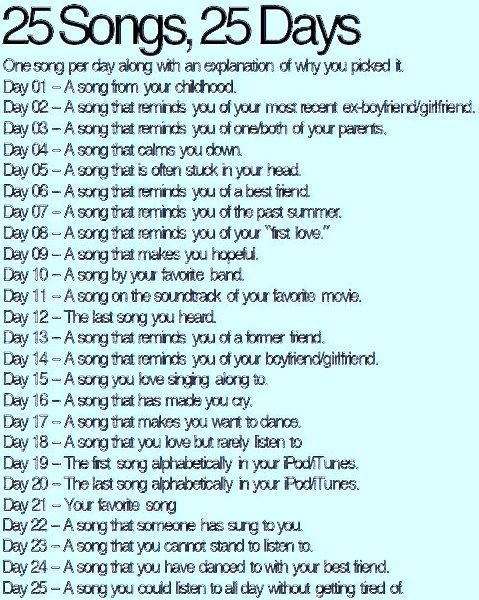 The challenge was started by @jokossita