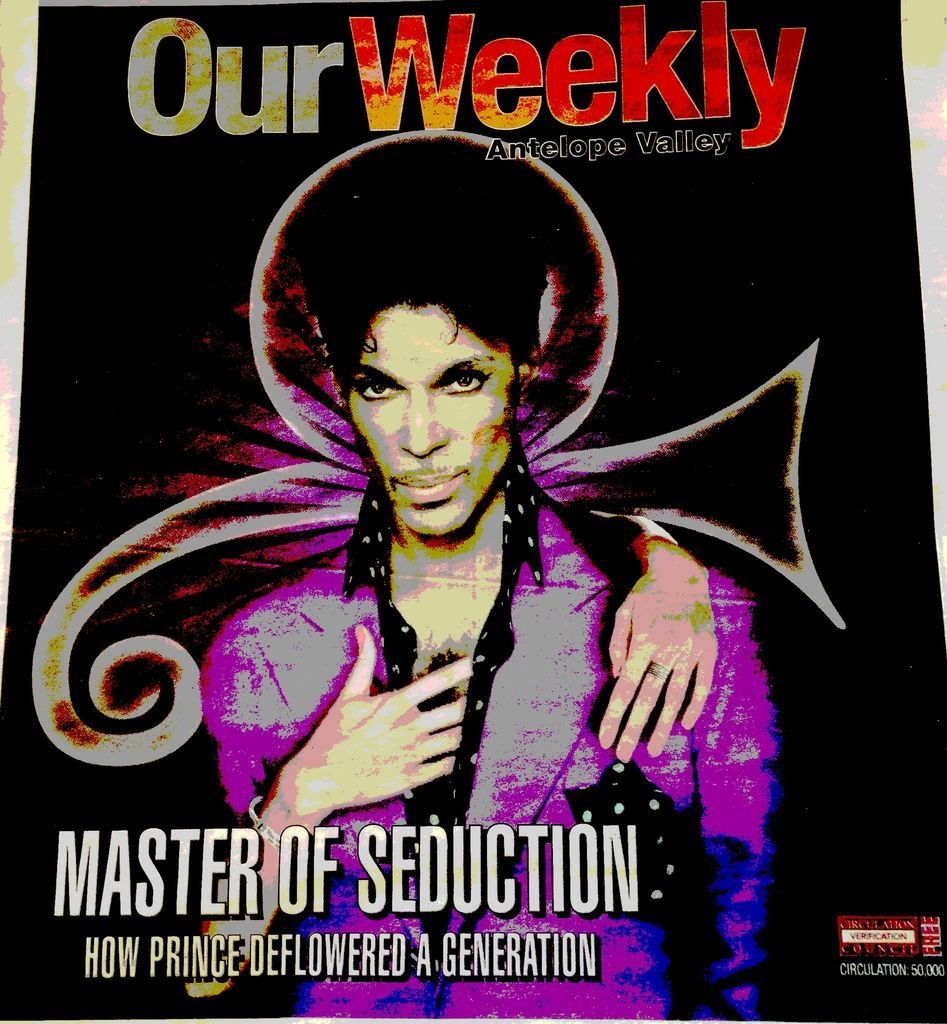 This photo is from a local magazine cover from a year ago.
I love Prince and I still can't believe he is gone. I just felt like listening to some Prince songs today so I went to YouTube to listen and found that there are some newly released, great quality videos. Here are some of the highlights.
Here's Prince with Why You Wanna Treat Me So Bad
Here's Prince with Dirty Mind
Here's one of my favorites. It's Prince's I Wanna Be Your Lover
Next, I found this gem. It's Prince with the extended version of When Doves Cry
Finally, here's Prince with a live version of Take Me With You from 1985.
Thank you so much for viewing my blog. If you enjoyed my content, please follow me. I will follow you back.