This week marks the first time that my album can be heard from start to finish. All of the tracks are bounced out as .mp3s, so now I can just replace the files as I make additional mix updates.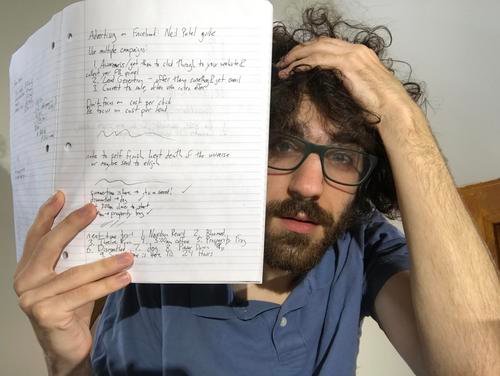 Notes. On the bottom half of the page, I scribbled out my first tracklist ideas.
I thought I would easily choose the order of the songs. The beginning and ending song are set in stone, I've known that for a while - but the 7-8 tracks in the middle are up for debate, and I've got a pool of 12 songs to pick from.
With my other projects, the tracklist has never been hard to figure out. But I think that has a lot to do with the fact that those bands were 2-3 member rock outfits, so the instrumentation and tone (and even dynamics) were largely uniform across the records.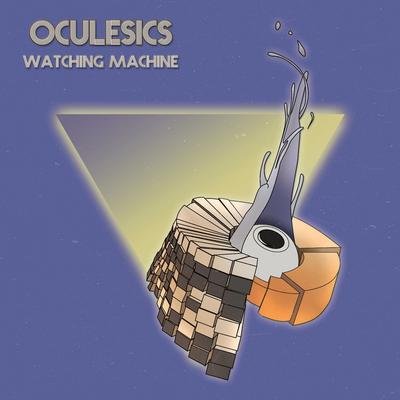 It was easy to come up with the tracklist for this one.
With this album, there's a lot of variety in style and tone, even though it all ties together into one general sound. The tracklist is much trickier as a result. I'm not really sure how to arrange it…
My plan is to try to listen to a different track order every day or two until I start to figure out the right flow. Then I'll go back and make all the final tweaks, do the final mixes and masters, and then hopefully should be ready to upload it to digital distribution by early August.
I need at least a month of lead time to make sure all of the major services (Spotify, iTunes, etc) will have the record available on release day. This is super important for promotional purposes, since I need to coordinate blog features around that same time.
This is so exciting! The record feels more real than ever. Only about three months to go before this thing is out in the world.
:-)
—
It only takes ten seconds to join my weekly email newsletter, packed with mind-expanding media from around the web. Sign up here: https://mattsokol.us