Fundraiser Post 3 for Musician's Guide to Steemit - 33% of the Way There, Can We Get Above 50% By Next Week?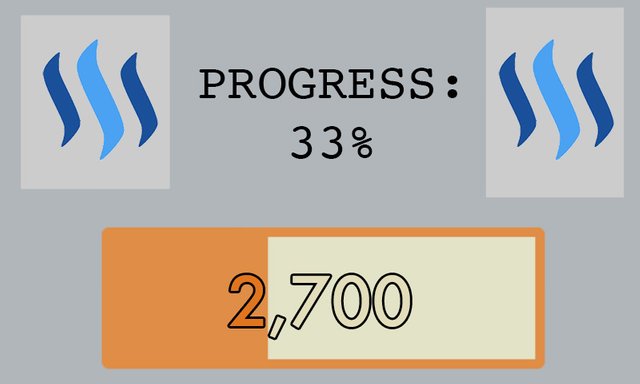 Last week was another great success, take a look at the rewards:

One thing you may notice is that we gained a relatively low 5% of our total goal between the last post and this one. This is misleading due to shifts in the token prices.
SBD has gone down a lot since last week's post, and most of our holdings were held in the liquid SBD form that we received them in. So even though we gained another 150 STU from the last post, we gained a smaller amount of equivalent USD value.
This is ok, it's a small lesson to learn and even if we were diversified we would have lost some value with the market tanking this week. I have shifted the asset balance of the @musiciansguide account to have an equal number of steem and SBD tokens, an arrangement we will stick with until further notice.
I do have some paranoia about SBD returning to its $1 peg, or at least hanging out in the $2-3 range rather than back towards $10. All hype and FUD aside, SBD are designed to be worth $1, you know?
We'll keep an eye on it. It is just a matter of trying to have the safest possible strategy for holding funds for this project.
Goals For This Post
Like I said in the title I am hoping that we will reach at least 50% of our goal after this post. That would require us to raise a lot - $500 in USD value — but even if we can attain another 200 STU, that will be enough to get us in the ballpark.
On top of that we have been receiving a few direct donations (see next section for shout outs) which is very helpful in pushing us towards our goal.
The sooner that we can finish raising funds for this project the sooner we can get this book finished. It's a good idea to keep moving on this so we can keep pace with the development of the Steem platform and get musicians on here ASAP.
I'm optimistic that we can get to 100% before the end of February. Let's do it!
Donation Leaderboard
We have had a few direct donors to the project so far. These are the real heroes of the project, taking money out of their own wallets to support the cause.
Our top donor so far is @freetousesounds who has donated a whopping 15 SBD!! Thanks dude! We also received 1 SBD from @thesimpson and 1.5 SBD from @overkillcoin which is greatly appreciated.
If you want to make a direct donation, simply send SBD or Steem to the @musiciansguide account and leave a message in the memo if you want to. Everybody who donates in this way will receive a shout out in the book including your Steemit account name!
Can You Support This Post?
All proceeds (including SP) go straight to the @musiciansguide account and are spent to execute the project. I am not allowed to receive any money from this fund, so we avoid any conflicts of interest or financial nonsense. Basically the money will only be used to hire Steemians to do important work on this project.
In the end the book will be free and it's gonna be great. Your upvotes and resteems are what make it possible. Thank you so much for your continued support on this third fundraising post for the project :-)