UNDERGROUND
I wrote this song with Saundies and Jimmy Lee Foxx back in 1993 when we were in the band XXSEX.
Of all the songs I have written, or been a part of writing, Underground is one of my favourites and I still perform it with my current band Metal Fetish.
This version, by Hammaraxx, was filmed live for Asylum TV at MusicLand, Fawkner Victoria in 2005.
[[embed url=
]]
Hammaraxx
: Myself on vocals & guitar, Mick on Guitar, Andy on bass & Ash on drums.
---
Underground as it was originally performed by XXSEX
Live at Pockets, Ettalong NSW May 20 1995
[[embed url=
]]
XXSEX
(1995 lineup): Myself on vocals, Saundies on guitar, Gash on bass and Greg on drums.
---
Sometimes the lyrics of a song tell a story that is often missed, especially a dark song such as Underground.
Over the years a few people have told me that they thought the song was glorifying something evil and have asked me what it is really about.
This little comic strip should help clear that up :-)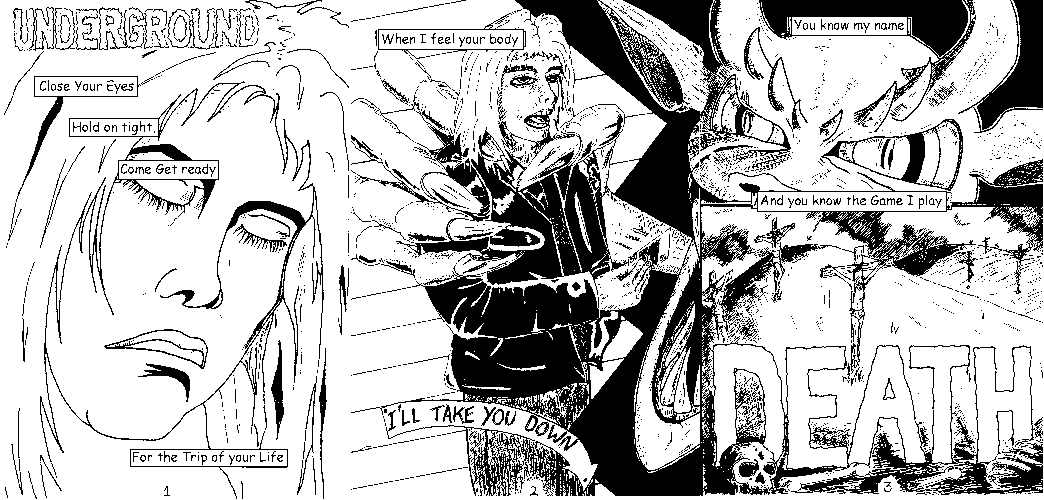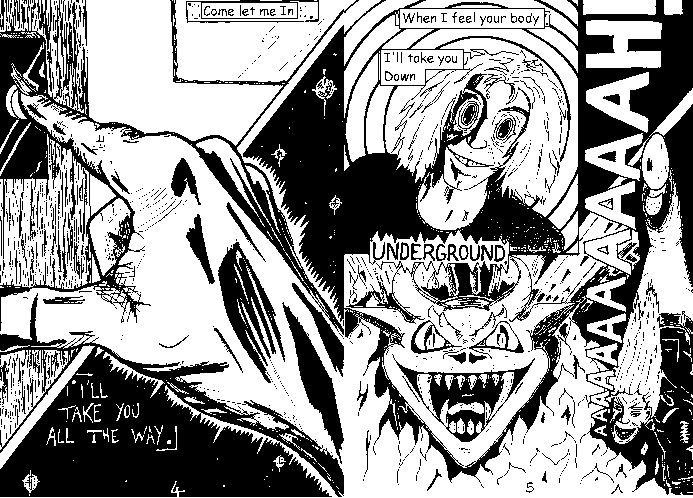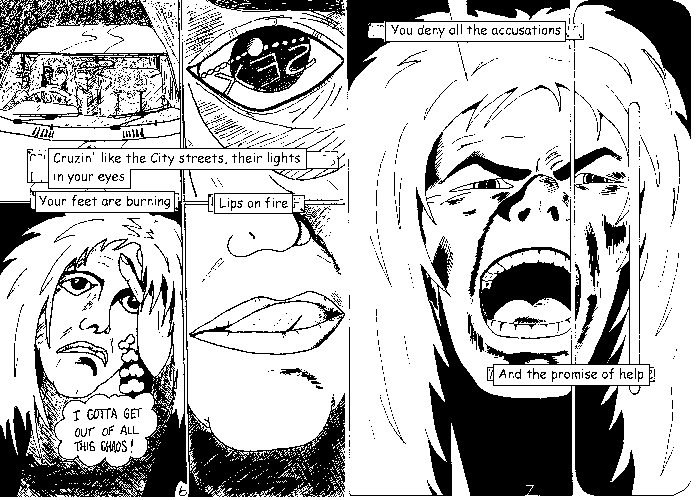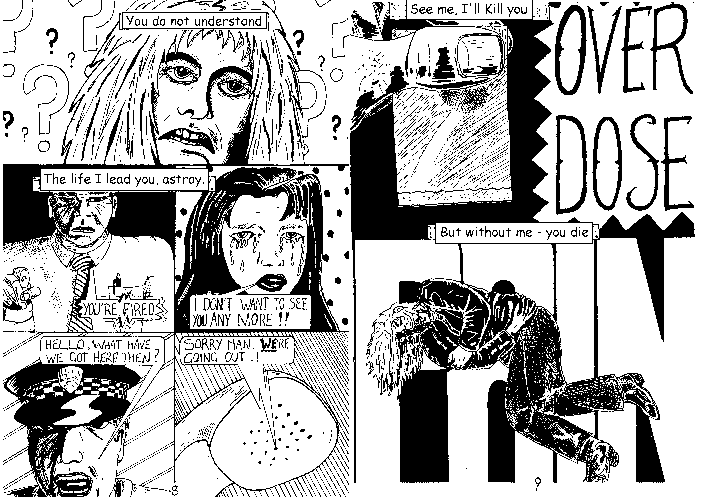 Please feel free to leave a comment below and let me know what you think of the song, and perhaps which version is your favourite.
Cheers & Rock on!
@hammaraxx