Dark Fidelity Hi-Fi is back with Beautiful Fragments...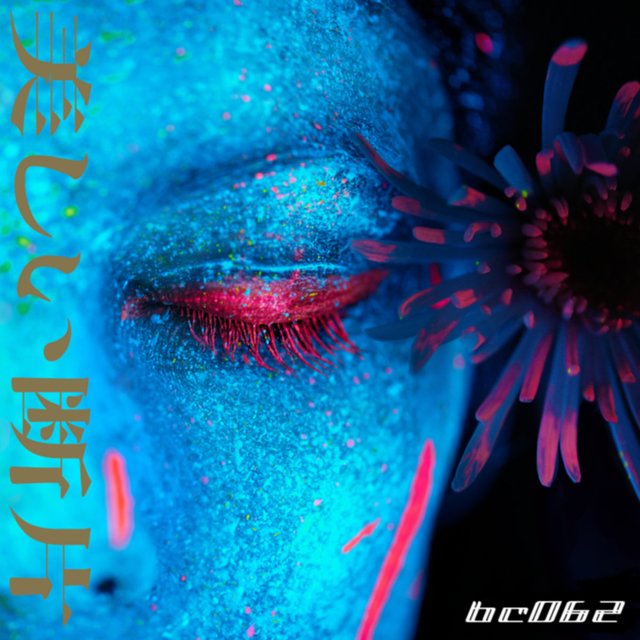 You may remember that we featured Manchester producer Dark Fidelity Hi-Fi last year with his previous release on Bricolage, Machine Blossoms. That was a great album, so it's exciting to have a new release to check out...
Opening the album is Motoko, with it's synthesiser bleeps giving way to lush synths and a tightly filtered loop driven by thunderous bass. It's got an organic groove, yet punctuated by synthy goodness.
The second track is Rotations, driven by a latin inspired groove, which is none too common in electronic music from the north of England, but that's part of what makes this album an interesting listening experience. It's a little reminiscent of vintage Ninja Tune.
Fragments is more direct, with its four to the floor kick giving momentum. It's punctuated by syncopated rhythms and synth washes that create dynamics and interest to the arrangement.
Here's Ghost In The Jazz Box, with its dark abstract rhythms building tension over a drone, leading to some jazz drumming flavour later in the mix...
Sleeping Digital is a collaboration with Sarmism, another artist we've featured before. This is another track with rhythms and grooves overlaying a drone, albeit with a totally different vibe, this time it's more spacious, with a laidback feel to the track.
Spirals is darker, opening with booming synths and a processed drum loop, punctuated by abstract textures and rhythms alternating through the space. It opens up with some lovely delayed guitar loops adding a human touch to our electronic soundscape...
Lost Communications begins with ambient synth washes, but momentum is added with a driving groove, punctuated with synth pulses and melodies.
Your Ghost Data is a tune of two halves with it's dark ambience in the first half giving way to a more open sound in the second half, underpinned with a dark synth tone.
The final track is Koln (Soft Transmission). It's a great track to end on, an ambient intro, with delayed synth lines and patterns complemented after a while with breaks and jazz trumpet.
You can check out the whole album on Bandcamp below...
Beautiful Fragments (bc062) by Dark Fidelity Hi Fi
Dark Fidelity Hi-Fi is primarily the work of Rick Jones, with musicians Paul Coughlan and Peter Sandbach given credit. The album artwork is by Belial Pelegrim.
Links
Buy Beautiful Fragments on Bandcamp
Bricolage on Soundcloud
---
Posted from my electronic music blog with Exxp : https://electronica.org.uk/blog/dark-fidelity-hi-fi-is-back-with-beautiful-fragments/
---