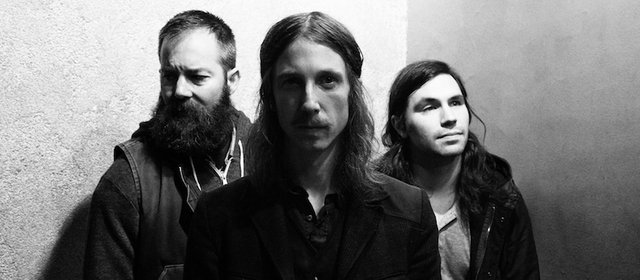 Russian Circles - Malko
I know I shared
a brand new tune from Russian Circles the other day, but I went back and listened to some of their older albums today, and figured this would be a good choice. In case you missed the other tune, Russian Circles are an instrumental post-metal/rock band from Chicago, IL. The line-up has consisted of Mike Sullivan, Dave Turncrantz, and Brian Cook since 2007. Their sound incorporates metal guitar ideas and post-rock tones/wall-of-sound sort of ideas, with super heavy and highly rhythmic bass and drum parts.
This song is from the band's
2009 album, Geneva. I really love how they build the song up, starting with just a single guitar line, then getting heavier and heavier as things progress. This is probably the fastest song on the album, with the constant driving drum rhythm keeps things super energetic. The bass really completes the song, especially towards the middle of the tune when it uses that super heavy distortion... just amazing.
Enjoy today's song! Thanks for checking out my blog, and Steem On!
---
---
---
---