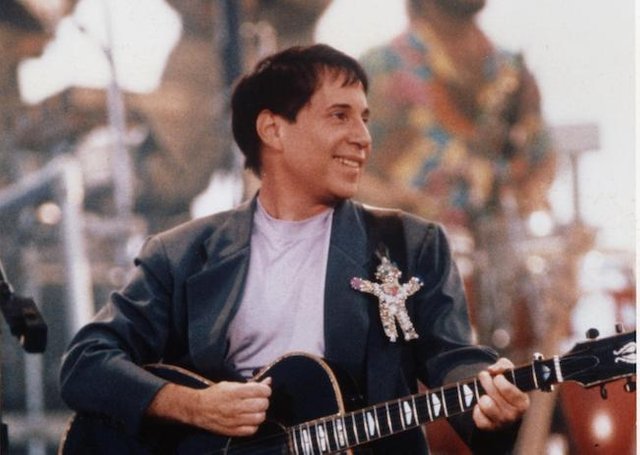 Paul Simon - My Little Town
Paul Simon is a singer/songwriter
who came to fame in '60s with his duo, Simon and Garfunkel. They played together until the beginning of the '70s, and though they never officially broke up, they both embarked on solo careers which were incredibly successful. Simon is an incredible guitarist, and his growth on the instrument is documented perfectly in his releases, with each one showing his growth as a player and as a songwriter more generally He continues writing and performing music to this day, at age 78.
Wikipedia - Paul Simon
This song was written by Simon,
though it was produced with Art Garfunkel and Phil Ramone, so it is often credited as a Simon and Garfunkel song. It wasn't ever released on any of the duo's albums, but rather on two individual solo albums, Simon's Still Crazy After All These Years and Garfunkel's Breakaway, in 1975. The song is a great example of Paul's songwriting abilities; the format is surprisingly complex for a pop-song, utilizing sections that are only played one time around, yet still feeling incredibly cohesive. I also love the way the song builds up, from a quiet, single piano into a big, singalong ending.
Wikipedia - My Little Town
Enjoy today's song! Thanks for checking out my blog, and Steem On!
---
---
---