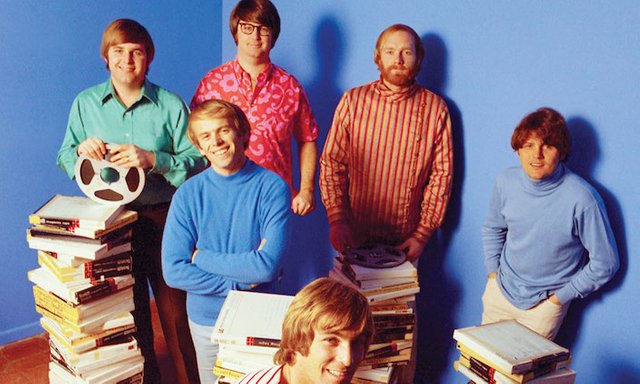 The Beach Boys - Anna Lee, the Healer
The Beach Boys are,
of course, one of the all-time greats of rock and roll. They were formed in 1961, in Hawthorne, CA, by brothers Carl, Dennis and Brian Wilson, their cousin Mike Love, and friend Al Jardine. Like The Beatles and the Stones, they began as a pop-rock/teenage-love-anthem sort of group, but as the '60s progressed, so did their writing and musical vision. Brian Wilson began to push boundaries in his writing and production techniques, but was unfortunately crippled by anxiety and depression, in addition to substance abuse issues. By the end of the '60s, into the early '70s, the other band members had taken over the writing duties, focusing less on the experimental, psychedelic side of things. (Source - Wikipedia, The Beach Boys)
This song is from their
1968 release, Friends, which was the last album on which Brian provided most of the writing. It was recorded at his home, and was much simpler and more stripped down than the previous releases (Pet Sounds and Smiley Smile). Musically, I love this track, the vocal harmonies and chord progressions are so pretty, but lyrically, it's a bit goofy, haha. Mike Love performs the lead vocals here, though he and Brian cowrote the tune. Some of the lyrics work great, but other lines like "When she gets a chance to help someone she's really happy. If you trust her with your ill, she'll quickly make you see..." feel a bit awkward and sort of childish. The song definitely makes up for this instrumentally, so I can't complain too much.
Enjoy today's song! Thanks for checking out my blog, and Steem On!
---
---
---
---