Hello Steemit! This Bastion indie video game got surprisingly good music, the game is also great but the music is just amazing!
This is my first version of this mix, I'm still pretty new to mixing so I'm learning along the way. What I got to understand, after making this mix, is that sometimes it's not the best idea to put everything you like from the soundtrack into one mix.
The music in this game differs a lot, now I understand that it's better for me to try to separate the styles of music, even if they are all from the same game into different mixes, one for each style.
Here you can clearly see that my listeners didn't like the change of style so suddenly.
(first version)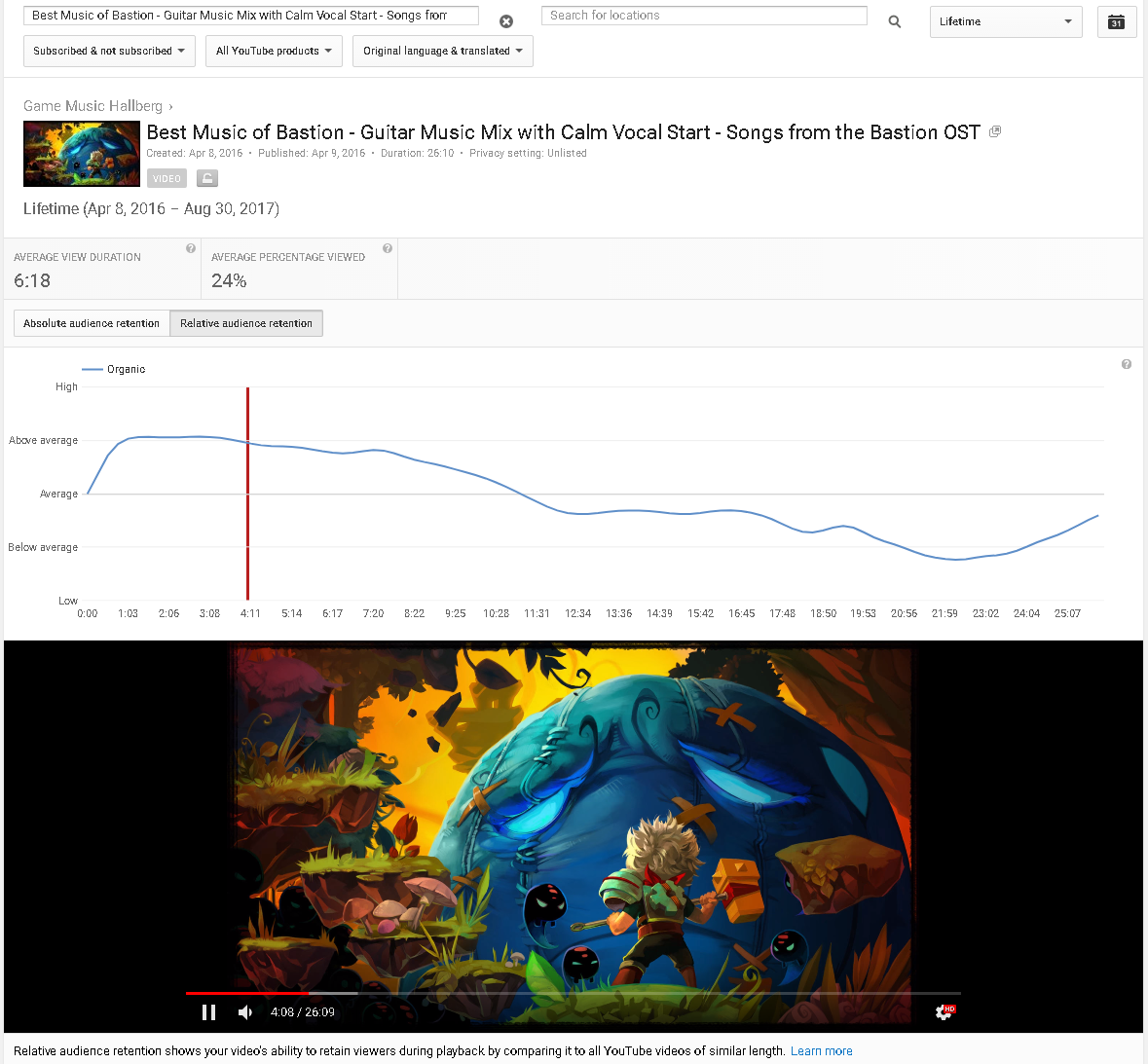 Before I started mixing I used to listening to all kinds of music, in one big playlist on random order, but it seem that I'm pretty odd with that, a lot of people want to have the same type of music from start to finish, and actually, I enjoy the music a little bit more that way also, but I was just a bit too lazy before to sort them :) It's just so easy to clump everything into one place :D
Here is the calmer version of this mix, I didn't do anything fancy, I just cut off the second part of the mix, adjusted the volume a little bit better, and made a smooth end, and the percentage view time on this mix is much better compared to the last one, and also more views per day.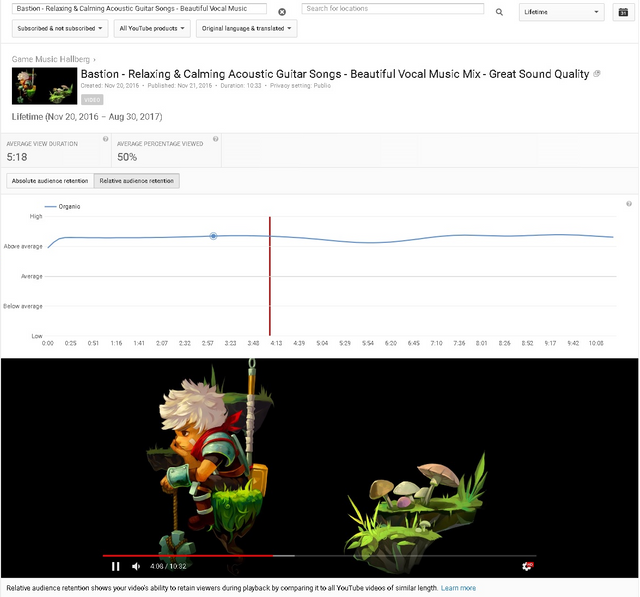 As you can see, the average percentage view time wen't from 24% on a 26 minute video to 50% on a 10.5 minute video, and the average duration just changed from 6 minutes 18 second to 5 minutes and 18 seconds. So even when cutting off more than half of my video, I almost got the same view time!
If you can get more people to watch the videos from start to finish, then YouTube will reward you by guiding more people to your videos, thats basicly how it works, and you get bigger rewards in views if you can do that with longer videos.
But it goes the other way around also! If you make long videos and almost no one is playing it from start to end, then YouTube will tighten up the stream of people to your videos, making them less visible.
I hope you found this useful, or interesting! :D