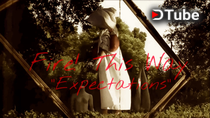 ---
Sorry for the reupload
Something happened to the video and it quit working, so I am reuploading to
This video is for anyone who has ever felt as if they had Expectations of them. Rather it be from doing good in school, being an all-star athlete, getting the perfect job, being the perfect son/daughter, acting prim and proper, or whatever the case. This song is to inspire you to be who you are you and to not worry what every one else thinks/expects of you or for you to become. It's your life, not theirs.
Always remember that suicide is never the route to take nor the solution to any problem you may face. You are not alone. Call a friend, family member, or anyone to talk to about your any problem you may have. If you don't want to talk to someone you know, call the Suicide Prevention Center at 1-800-273-TALK (8255). Or visit their website at:
suicidepreventionlifeline.org
Hope you enjoy! Please share and comment!
#firethisway #rocknroll #music #musicvideo #art #film #suicideprevention #youarenotalone
---
▶️ DTube
▶️ IPFS