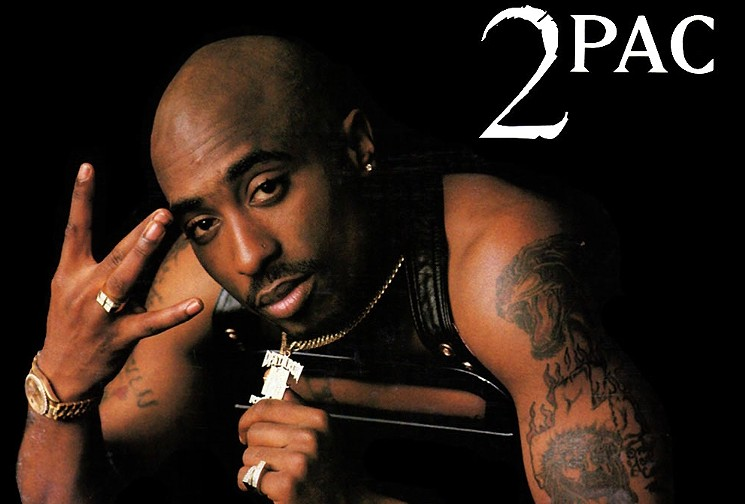 ARTIST: 2Pac
REAL NAME: Tupac Amaru Shakur
BORN: June 16, 1971 in East Harlem, New York
DIED: September 13, 1996 at age 25 in Las Vegas, Nevada
GENRE: HipHop/Rap/GangstaRap
LABELS: Interscope & Death Row
Tupac Amaru Shakur was born in East Harlem, New York to 2 parents, Afeni Shakur and Billy Garland, who were actually both members of the Black Panther Party at the time. In 1986 his family moved from New York to Baltimore, Maryland where Tupac attended the Baltimore School for the Arts where he studied acting, poetry, jazz and ballet. In 1988, Tupac and his family made another move, this time across the country to Marin City, California which is just 5 miles away from San Francisco. While in California Pac began taking poetry classes by Leila Steinberg, who actually organized concerts with Shakur's group called "Striclty Dope" which later on led to Pac being signed with Atron Gregory who set him up to be a roadie and a back up dancer for the group Digital Underground.
In November of 1991, 2Pac released his debut solo album to the world, 2Pacalypse Now. While this album didn't reach any top 10's list or sell so much at the time of it's release, many legends in the game like Eminem, Nas, Game and Talib Kweli pinpoint it as inspiration. All Eyez On Me was 2Pac's fourth studio album, it is without a doubt the most popular 2Pac album in the whole entire catalog, in my opinion. Feature after feature, amazing production and all in a 2 disc set. Even after his death, many different posthumous albums were produced, Pac's Life being one of the more popular and recent albums which featured old Pac lyrics to new beats with many different features that we never would have thought possible before the album dropped. It was an interesting one to listen to.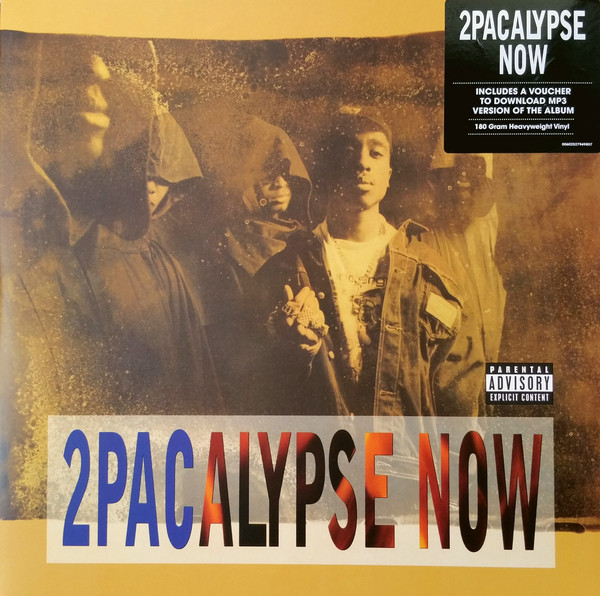 Besides being the most popular and being the greatest in the game to ever do it, Pac loved to act. I mean, he did go to school for the performing arts. His very first appearance was in a film called Nothing But Trouble as part of a cameo with Digital Underground. His first starring role in a film was in the movie Juice, which is a classic, and which is without a doubt the role where 2Pac really got to show the world that he could do much much more than just rap. After the success and highly acclaimed performance many more roles came his way on classic such as Poetic Justice and Above The Rim. I've actually heard stories about how 2Pac was originally going to play O-Dog on the movie Menace 2 Society, which was later given to Larenz Tate, who replaced Pac after a physical altercation with Allen Hughes.
On the night of September 7, 1996, 2Pac was attending the Bruce Seldon vs. Mike Tyson fight with Suge Knight at the MGM Grand in Las Vegas, Nevada. After leaving the match 2Pac along with Suge and a group of people run into Orlando Anderson, a member of the Crips and part of a group who robbed a member of Death Row's entourage later on that day. 2Pac being who he was, confronted Orlando and along with the group he was with, beat the man down right there in the MGM Grand. After the brawl, Pac left with Suge to go to a party. Later on that night at 11:15 pm while they were stopped at a light, a white Cadillac pulled up beside them and began firing shots into Pac's side of the car, hitting him 4 times. He was rushed to the hospital and there he fought for his life. He fought for days, in the intensive care unit, and unfortunately at 4:03 pm, he was pronounced dead. He was later cremated and I saw in an interview with The Outlawz on VladTV that they actually put some of Pac's ashes in blunt and smoked it. Which is crazy, some might say.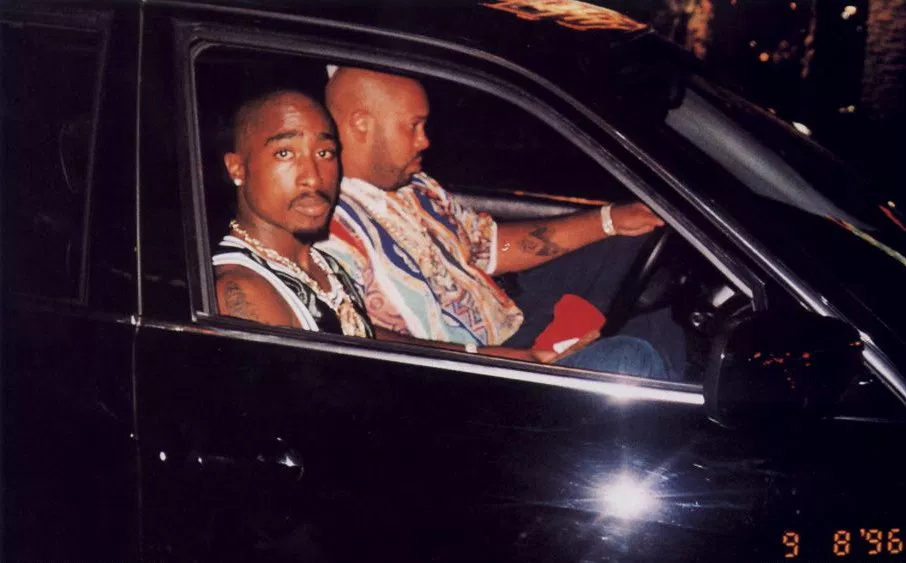 DISCOGRAPHY:
Studio Albums:
2Pacalypse Now (1991)
Strictly 4 My N.I.G.G.A.Z. (1993)
Me Against The World (1995)
All Eyez On Me (1996)
The Don Killuminati: The 7 Day Theory (1996)
Posthumous Albums:
R U Still Down? (Remember Me)(1997)
Until The End Of Time (2001)
Better Dayz (2002)
Loyal To The Game (2004)
Pac's Life (2006)
Collaboration Albums:
Still I Rise (w/ Outlawz)(1999)
Live Albums:
2Pac Live (2004)
Live At The House Of Blues (2005)
Compilation Albums:
In His Own Words (1998)
Greatest Hits (1998)
The Lost Tapes (2000)
The Rose The Grew From Concrete (2000)
The Prophet: The Best Of The Works (2003)
The Rose, Vol. 2 (2005)
The Prophet Returns (2005)
Beginnings: The Lost Tapes 1988-1991 (2007)
Best Of 2Pac, Part 1: Thug (2007)
Best Of 2Pac, Part 2: Life (2007)
Soundtrack:
Tupac: Resurrection (2003)
Extended Plays:
Makaveli & Dillinger Don't Go 2 Sleep (w/ Daz Dillinger)(2001)
FILMOGRAPHY:
Nothing But Trouble (1991)
Juice (1992)
Poetic Justice (1993)
A Different World (1993)
Above The Rim (1994)
Murder Was The Case: The Movie (1995)
Bullet (1996)
Gridlock'd (1997)
Gang Related (1997)
Tupac: Resurrection (2003)
DOCUMENTARIES ABOUT OR INCLUDING 2PAC:
Tupac Shakur: Thug Immortal (1997)
Tupac Shakur: Words Never Die (1997)
Tupac Shakur: Before I Wake... (2001)
Welcome To Death Row (2001)
Tupac Shakur: Thug Angel (2002)
Biggie & Tupac (2002)
Tha Westside (2002)
2Pac 4 Ever (2003)
Tupac: Resurrection (2003)
Tupac Vs. (2004)
Tupac: The Hip Hop Genius (2004)
So Many Years, So Many Tears (2006)
Murder Rap: Inside The Biggie And Tupac Murders (2015)
Who Killed Tupac? (2017)
Who Shot Biggie & Tupac? (2017)
WHY IS 2PAC ONE OF MY FAVORITE ARTISTS?
Whenever you mention 2Pac or even ask for people's personal influences, damn near everyone will say 2Pac. Not just because he was an amazing rapper and actor with the talent to help him get to heights he obviously planned to be in since a youth. 2Pac was much more than just a rapper. Much more than just an actor. He was an activist, a person who really spoke the truth without any fear whatsoever of his consequences. Without 2Pac's influence on society, I don't think too many rappers would be out here spittin' the way they do. Pac was a game changer. A revolutionary. There are many different sides to him, the poet, the thug, the activist, the rapper, the actor. He could damn near do it all, but was taken from us at the young age of 25, right when his career was beginning to reach ultimate status, if he hadn't already. I believe if he had never been murdered, he would still be rapping today, in 2018. Either that or making an impact in a political way. We all miss Pac, and we always will. All we can do is keep listening, and never forget.
FAVORITE 2PAC SONG:
Can't C Me
Featuring George Clinton
Produced By Dr. Dre