Steemit-Sessions Week 1 | OPEN MIC COMPETITION
Welcome to week one of the Steemit-Sessions. The Steemit Sessions will be a weekly open mic competition held by us @dse.
---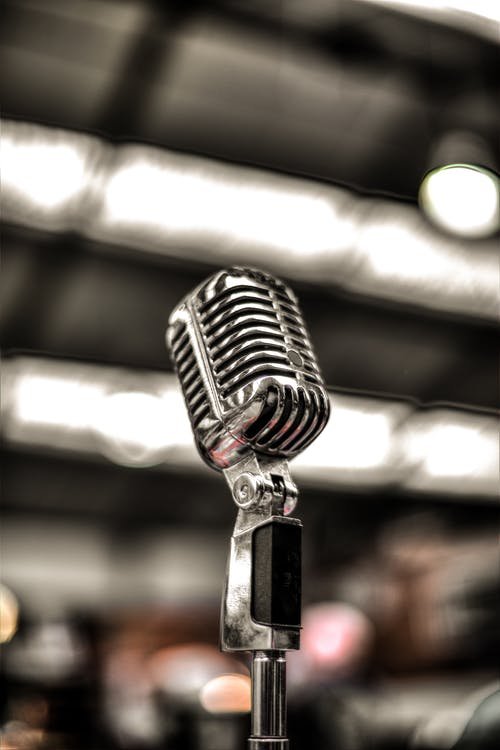 Photo by Skitterphoto from Pexels
---
In Afrikaans there is a saying: "Van uitstel, kom afstel". It translates to "From postponing, comes canceling". So let's jump right in!
Starting off, we don't have a fancy logo, sponsor to the competition or pretty much anything, but... if you work with us we can turn this into something worthy of a STEEMIT competition.
Let's not waste anymore time. The first week will be open to anything, you can play a cover or original, it can be a group or solo/instrumental or only voice as well, as long as you entertain.
Please note: some weeks will have theme's or rules to get people out of their comfort zone's.
---
Rules for submitting your entry
All entries to be submitted by uploading your video onto a video streaming platform.

The title must be followed by " | Steemit-Sessions Week # "
For example: Purple Rain Cover | Steemit-sessions Week 1
After uploading your video, put it into an article on any Steemit platform, unless you uploaded it via a Steemit platform already.
Your video must start with the following:
"Hi I am "Username" and this is my entry for Steemit-Sessions Week #"
(The words do not have to be exact, this is just to validate that the video was recorded for the competition and that it is your performance)
The song/piece of music must be longer than 1 minute 30 seconds.
After finishing your post, comment a link to the post/video on this article.
Please note, you do not HAVE to upvote this post or resteem it. This will not count when deciding on the winner. We will however appreciate any love that is shown to help us build forward.
---
If you have read through all the requirements then the only thing left to do is record your video!!!
Please note entries open as soon as the post goes live and for this week entries close on Sunday the 26th of April at 5am (UTC+2) A winner will then be chosen and the new week's post will be published.
Going forward the Steemit-Sessions will be running Sunday-Sunday every week
---
Choosing the winners and giving the prices
How will the winners be chosen? The 5 posts with the most votes will be taken into consideration and then the top 3 of that 5 will be selected by myself and a group of fellow musicians.
Prize's????
First Prize - 3 @steembasicincome shares

Second Prize - 2 @steembasicincome shares
Third Prize - 1 @steembasicincome share

We know it's not massive, but hopefully as we get everything waxed we will be able to improve the rewards as well.

Well .... that's it for this week, lets see if there is any music in the air?