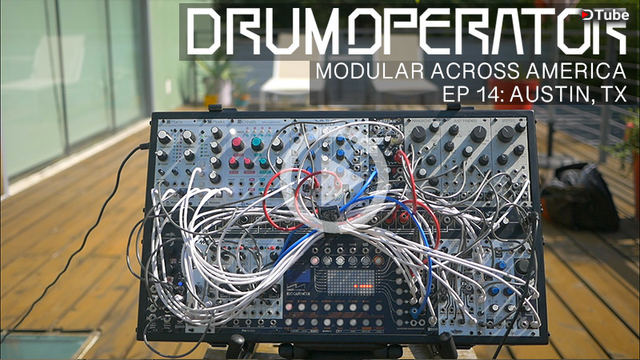 ---
It was 103 degrees outside when I shot this modular synth performance in the sweltering Austin heat … and it seemed only appropriate to do some blistering hot techno inspired by the minimal aesthetic of the beautiful modern house we were staying at. All steel, glass, concrete and oscillators as far as the eye can see.
This was my first run with the Winter Modular Eloquencer, and it is a particularly well suited tool for this sort of half-improvisational / half-prepared techno engagement. Many of my other sequencers offer the ability to introduce some degree of random probability, usually via.a slider that dictates a step's relative probability of triggering in a pattern, thereby introducing some much needed variance. The Eloquencer takes this concept to it's logical conclusion, letting you dictate the probability and range of variance on just about -every- parameter, including in-scale melodic variance. I have only just scratched the surface of what this thing can do and got way more mileage out of two short sequences than I should have. Really looking forward to this being my command module for this western run of videos.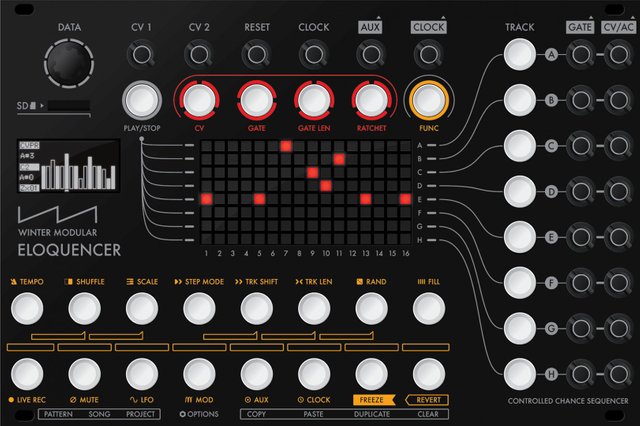 Elsewhere, the patch is driven by many of my usual suspects, although there is some interesting (if a bit too forward) FM swishing and swashing going on by feeding the Mangrove into the FM input of Just Friends, which I'm using as a rich and tonally sculptable oscillator pairing. Bonus point to the NE Basimillus fo providing bassline and hi-hat simultaneously through some jamming on the attack time with sweet wavefolding interplay between the two. Everything in this case rules, and I'm doubly glad I took the stock underpowered Make Noise board out of it between tours and swapped it out for one of the considerably more roid'ed out Malleko Power boards in my main case. The Make Noise 7u, other than the glaringly underpowered board, is a dream to work on.

---
▶️ DTube
▶️ IPFS