New Music Alert: Ok Boomer! Mother & Son Team Up to Bridge the Generation Gap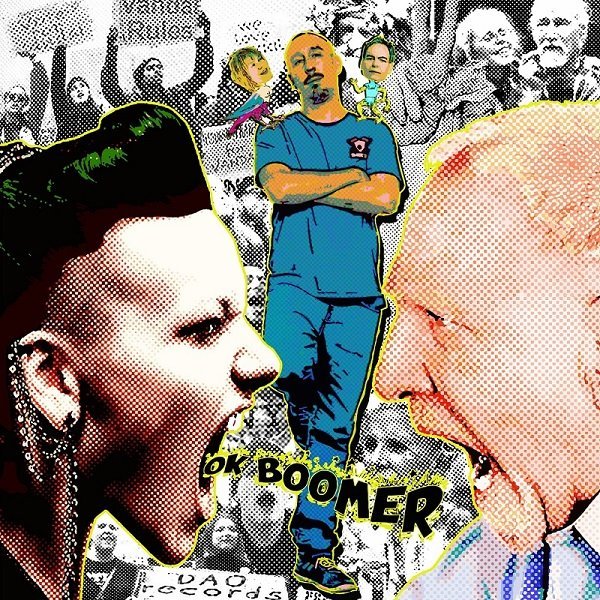 (Unsupported https://open.spotify.com/embed/track/3LsYfIFMARMp61w20SVIbU)

'Ok Boomer' is produced by myself, written and performed by Vandal my long time partner in music and especially Blockchain and Crypto related themed music that we have been releasing since 2017, but this one is a bit different and away from the cryptoverse as it addresses the ongoing conflict between the Millennials and Boomers that is written and performed by Vandal himself who is Born into Generation X and attempts to bridge the gap with this song, also the song features an excerpt from Keiser Report with his approval which is an amazing blessing and addition making a fitting introduction for "OK Boomer".
For the cover art Vandal has teamed up with his mother, a Boomer, to make a collaborative statement that only a Gen Xer can.
To read the full article released from Daorecords check out https://www.daorecords.org/releases/ok-boomer/
Direct Spotify Link to 'OK Boomer'
https://open.spotify.com/album/5rV2d7oOEnGb5uBfiTcVlu?si=VrSl9EQiRou6hOfp9RS-XQ
Stay on the lookout for more new music to come to a speaker near you soon!