My Latest Interview for Emanate Community Medium with 'DookieBrownFlow' a Great Spoken Word, Poet & Hip Hop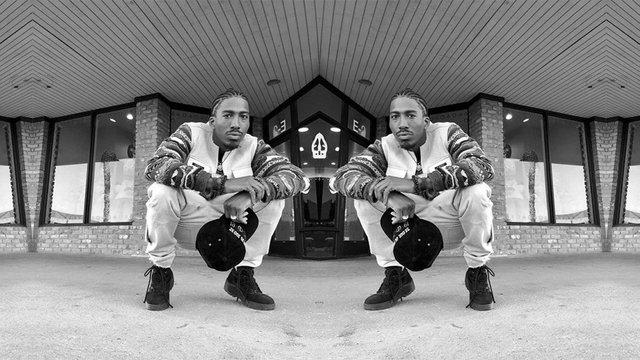 Tell us about yourself?
Peace to everyone laying eyes on this piece, my momma named me DiAndre the people know me as Dookiebrownflow, I've been touring around the planet for the past 6 years inspiring many through Spoken Word/ Poetry/ Hip Hop and Performance art. I was born and raised in Sicklerville, New Jersey!
I come from a strong lineage of honesty and integrity, my grandparents birthed 13 children together, needless to say, I have a hell of a whole lot of cousins! I owe to them (Family) everything that I am and have ever desired to be!
Who is "Second Womb" ?
Longtime friend Father Earth, and I make up "Second Womb"; an original independent emcee, producer duo. We met in 2012 at the legendary "Sigma Sounds Studios" in Philly and quickly resonated with each other. The following year we released our EP series titled "Live From The Cave" (LFTC) in which we released an EP every month for the entire year ending with Volumes 001–012 of the series by 2014. In 2015 LFTC went on an extensive visual run, keeping the same concept as the EP series we sought to release a documentary lifestyle Vlog dubbed "The Womb in ya Room" which gave "Wombmates" an inside look of us through our travels and creative process! In 2016 we reinstated our LFTC series releasing Volumes 013–024.
How long have you been taking your craft seriously?
Well, I've been rhyming since I was 11 years old so that makes it 18+ years. I started out rhyming to fit in with my cousins. It wasn't until my senior year of college in 2012 when my life completely shifted. On the literal last day of the semester, I was forcefully beat on by the police, who falsely accused me of inciting a riot and assaulting a police officer. The unfortunate circumstance prompted the institution to kick me out of school, This situation completely shook my world and allowed me to see through a vastly different lens. I found myself using music as an outlet and crafting poetry to express myself, naturally thrusting me to take my craft seriously. Soon after I found myself touring state to state on my own will performing for anyone who would lend an ear.
Tell us about your latest Ep #PRAYFORBOO
#PRAYFORBOO is an ode to my younger brother "Boo" who flipped his vehicle 5 times on June 3rd, 2019 resulting in injuries to his spine at the C4–6 and T3–8 areas. Leaving his temporarily unable to walk. At the time I was living in Vegas and actively touring and performing domestically and internationally. The day of the accident I eagerly searched for a flight back to New Jersey to be by my brother side, fortify his mind and rebuild his body. #PRAYFORBOO embodies what I'm going through as I take a hiatus from life on the road. I am currently my brother's full-time caregiver. I have full faith that "Boo" will regain his full mobility and overcome this situation, with consistent hard work in therapy and extensive prayer this too shall pass. I ask for your grace and well wishes as we stand united in envisioning my brother walk again. The content on this EP allows the listener to engage with me on a mental, spiritual and personal level!
Are you currently working on new music or projects? What's cooking?
I am always actively writing but in terms of projects I am working on records with the likes of DJ Lethal Skillz, Termite Music, Self Productions, Classic Music Group, and Berlin…! just to name a few. Of course Second Womb is always in the "Cave" cooking up as well, we have an extensive amount of music in the vault and are working on constructing our Album!
What are your musical goals?
My goal in music is to "inspire a nation to tend to its own thought…" as I stated in "Bisquick". I aim my intentions toward staying true to myself while reminding people that being original is the most unique quality of music. To connect to individuals who seek truth in their everyday life and consume music to elevate their being. I'll forever remain loyal to the essence of Hip Hop by expressing my truest self through mind, body and spirit! My goal is to continue to earn respect while inner standing how my message actively raises the collective consciousness.
What have you found to be the most frustrating part with your artist journey?
nowadays I wouldn't consider it as frustrating but when I l s look at all of my experiences as building blocks, but I can say that the most difficult part about being an artist is getting friends and family to listen to and support the music! Not sure why the closest people are the last to acknowledge your abilities.
How do you think Emanate will evolve or change what you do?
Emanate has the potential to give complete power back to the individual. I feel Emanate will allow me to expand my reach and put me in a position to connect with people who are more in tune with the independent artist!
Do you have any advice for rappers/musicians working on their craft?
I've learned there is no substitute for hard work and consistency. I advise all artist to get familiar with other genres as to tune their ear and cadences. I would also prompt any artist to learn the art of spoken word or poetry! To be able to speak to the dead air and captivate a room is completely game-changing. Educate yourself and speak on topics which elevate your base. Stay true, keep Love 1st, remain vigilant and know that the Womb is in every room you have never been in. Do ya duty and #Sreadthedookie all across the planet, Wash ya hand got dammit!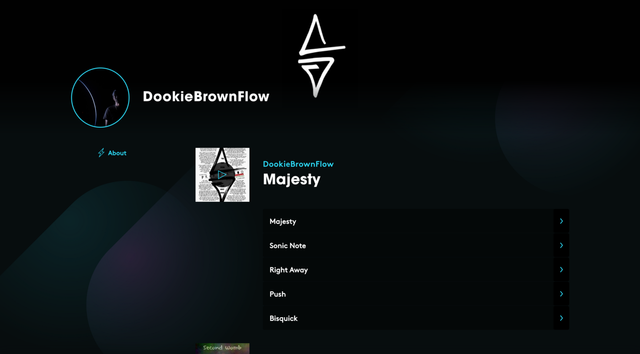 Listen now!
https://emanate.live/dookiebrownflow
---
Which Emanate artist would you like us to interview next? Let me know in the comment box below and thanks for reading!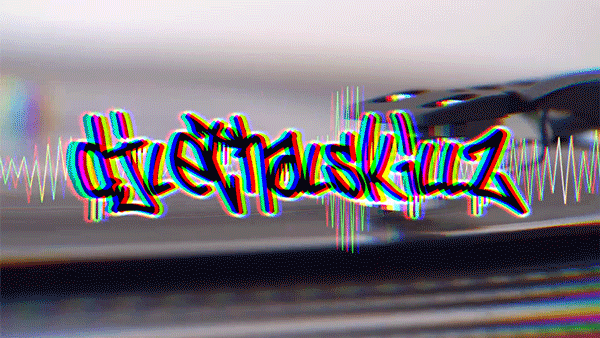 ᵀᴴᴱ ᴹᵁˢᴵᶜ ᴿᴱᵛᴼᴸᵁᵀᴵᴼᴺ ᵂᴼᴺ'ᵀ ᴮᴱ ᵀᴱᴸᴱᵛᴵˢᴱᴰ, ᴵᵀ'ˢ ᴼᴺ ᵀᴴᴱ ᴮᴸᴼᶜᴷᶜᴴᴬᴵᴺ
---
Emanate is shaping the future of music industry, in short, Emanate creates a smart contract that protects the artists from digital privacy, ensuring that the artists are paid when their music is played even if it is only a very small amount. It's a really simple concept but could have profound effects on the industry, by taking the scalability of EOS, micropayments, smart contracts and an audio file and create what they call "smart collaborations".
---
Sign up for Emanate here: https://emanate.live/auth/signup
Learn more about Emanate and follow our socials:
• Website: https://emanate.live/
• Medium: https://medium.com/emanate-live
• Reddit: https://www.reddit.com/r/emanateofficial/
• Twitter: https://twitter.com/EmanateOfficial
• Facebook: https://www.facebook.com/emanateofficial/
• Instagram: https://instagram.com/emanate_official
• YouTube: https://www.youtube.com/channel/UC02u8Gg5EcCgG7XpP-XDuuw/videos
• Telegram: https://t.me/emanateofficial