Salute community!
I hope you are all well and safe, as we all know with the cancelation of so many gigs and events on a local and international scale due to the COVID-19 crisis so many organizations have taken steps towards responding to this crisis in innovative ways, and it's been great to see that happen in the music space.
With that said I would like to share with you this great opportunity for musicians, producers, and remixers in where you get a shot at the biggest remix contest hosted by Emanate gives artists a shot to be apart of deadmau5's legendary mau5trap imprint.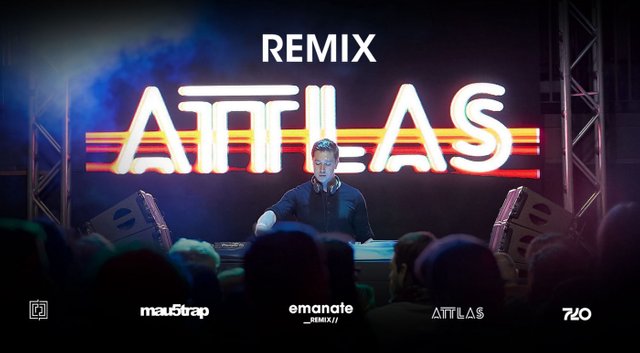 Grand Prize
The top remixes will be reviewed for inclusion in ATTLAS' official "Lavender God" album remix pack on deadmau5's legendary mau5trap imprint across digital stores.
Exclusive mau5trap merch pack
One on one branding consultation with the Emanate team
$400 worth of cash or EMT tokens to use on emanate.live the platform.
Go to remix.emanate.live to grab the stems and check out the contest terms and conditions.
Read the full article and more details on the official Emanate Medium page here
https://medium.com/emanate-live/emanate-hosts-official-mau5trap-remix-comp-with-rising-star-attlas-4e32a5f546a3
Images Source: https://www.facebook.com/emanateofficial/
---
About Emanate
Emanate is shaping the future of the music industry, in short, Emanate creates a smart contract that protects the artists from digital privacy, ensuring that the artists are paid when their music is played even if it is only a very small amount. It's a really simple concept but could have profound effects on the industry, by taking the scalability of EOS, micropayments, smart contracts, and an audio file and create what they call "smart collaborations".
Learn more about Emanate and follow their socials:
• Website: https://emanate.live/
• Medium: https://medium.com/emanate-live
• Reddit: https://www.reddit.com/r/emanateofficial/
• Twitter: https://twitter.com/EmanateOfficial
• Facebook: https://www.facebook.com/emanateofficial/
• Instagram: https://instagram.com/emanate_official
• YouTube: https://www.youtube.com/channel/UC02u8Gg5EcCgG7XpP-XDuuw/videos
• Telegram: https://t.me/emanateofficial
Sign up for Emanate here: https://emanate.live/auth/signup