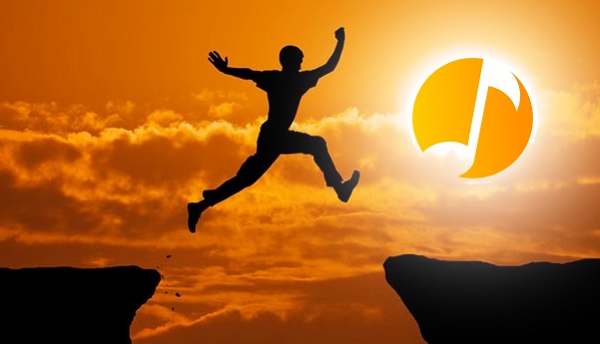 Hello again, Steemians!
---
Today I want to share some great news. This has been anticipated, and I am extremely happy to share it with this community!
I finally joined my favorite musicians platform on the blockchain, I'm now officially one of the @Musicoin Global ambassadors!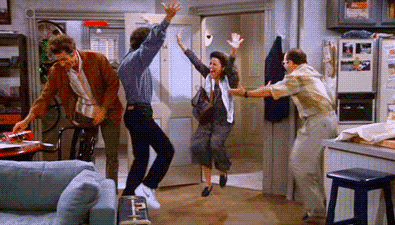 With that said, I hope that I can be of more help and support to our Steemit artists who use the Musicoin platform.
If you need any information or have questions about Musicoin, you can reach out to me on Discord at 'djlethalskillz#7371'.

To learn about how Musicoin works and how it can elevate your music career, click here. For more details, read our Whitepaper.
Also, check some of my music and follow me on my Musicoin Artist Page
---
Who Is DJ Lethal Skillz?
---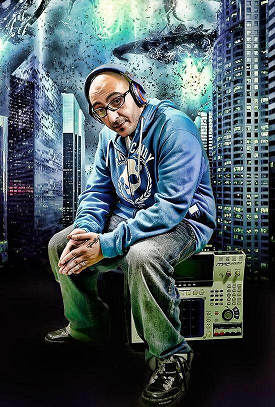 Since the early 1990s, Lethal Skillz has been a representative as one of world's elder Arab DJ statesman – earning him the title as the oldest and most established turntablist in the Middle East and North Africa.
He was the first to push turntablism as an art form in the Middle East and has continued to be one of Arab hip-hop's most notable cultural ambassadors.
As the premier representative of Lebanon and Middle Eastern hip-hop and a prolific radio host, Lethal Skillz has traveled the world, partaking and engaging in hundreds of community DJ workshops, free concerts, b-boy events, and community events.
He's also the first Arabic judge for the DMC World DJ Championship GCC Battles, which was hosted in Dubai during 2007.
---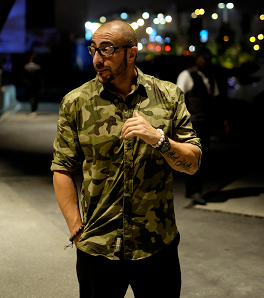 Having grown up as a child during the Lebanese Civil War, Skillz utilizes his influence in hip-hop to sow the seeds of peace and community empowerment. Ingrained in the hip-hop culture, he manifests an unyielding vivacious commitment to keeping DJ culture alive and engaging with the youths of this generation wherever he goes.
Lethal Skillz is currently based in Kuala Lumpur and Beirut, where he continues to serve as a DJ an turntablist, granting him the opportunity to share the stage with iconic and legendary hip-hop figures; i.e., Grandmaster Flash, Timbaland, Missy Eliot, De La Soul, Pharoahe Monch, M-1 of Dead Prez, DJ Jazzy Jeff, Dj Qbert, Rob Swift, DJ Akakabe, Co-ma, DJ Tony Touch, and World DMC Champions, DJ Vinroc (5th Platoon/Triple Threat), DJ Shortkut, and DJ Apollo (ISP/Triple Threat).
---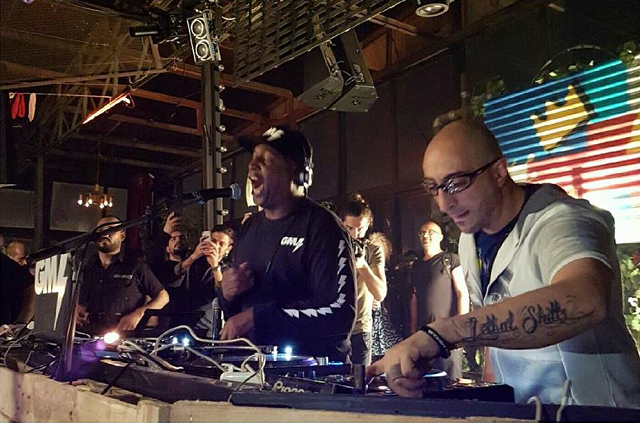 Performing Live with the legendary Grand Master Flash (Beirut, 2017)
---
In addition to his capacity as a DJ and turntablist, Lethal Skillz has also been producing and releasing music for over 20 years. He has released two seminal Arab hip-hop albums – New World Disorder (2008) and Karmageddon (2012) – which featured nearly everyone in the Lebanese hip-hop scene, past and present; as well as, many of Arab hip-hop stalwarts from the region and Diaspora.
In addition, Skillz has collaborated with De La Soul, Fredwreck (producer for Dr. Dre and Snoop Dogg), Bootie Brown with The Pharcyde, Hussein Fatal with The Outlaws (close affiliation with 2Pac Shakur), and most of the pioneers of Arab hip-hop, both in the region and Diaspora.
---