Hey peeps!
We (Seine) are going on our 4th European tour – starting this Thursday.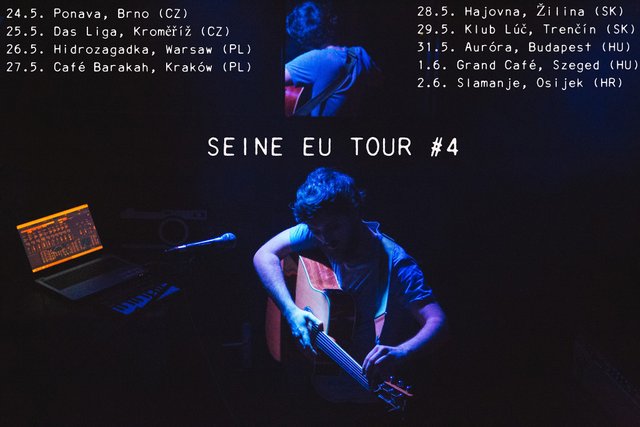 We'll be covering 9 cities in 5 countries in the period of 10 days.
First we're going to Czech Republic in Brno and then Kromeriž, after which we're rushing to Poland where we'll play Warsaw and Krakow. On the 28th we'll enter Slovakia and play Žilina and Trenčin, and on the way back we'll cover Hungary with gigs in Budapest and Szeged.
The last gig will be in our home country (Croatia) in the city of Osijek.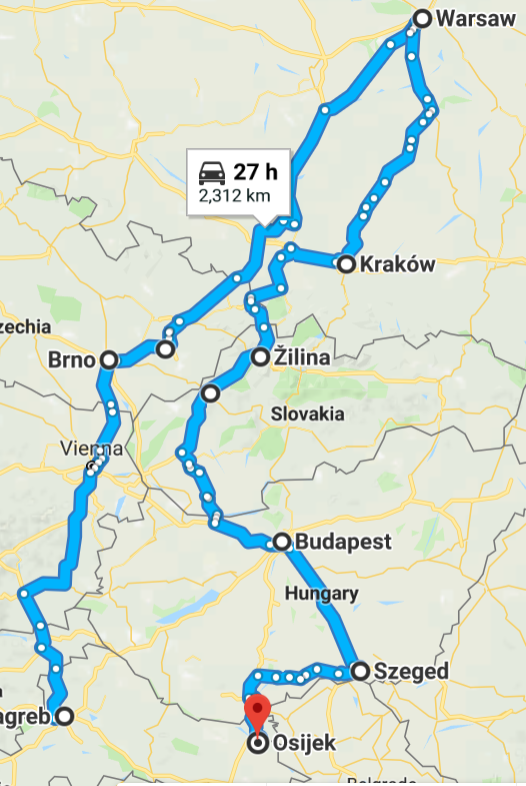 That's around 2500 km in 10 days. Pretty nice if you ask me :)
....
Currently, we're preparing for the trip, and we're trying to be smarter than the last tour – (e.g. try not to loose any stuff, be prepared location-wise and contacts, etc.).
Since we're still bass-less – currently acting as a duo - we're traveling lighter than usual, but still we're carrying all of our backline – which includes the whole drumset and amps and other stuff like stands and hardware.
Hopefully we'll somehow manage to fit it all in our rent-a-car.
SPREADSHEET
This time we wrote a spreadsheet of the stuff we carry and unpack every night.

As you can see, there's a potential of around 40 items that we can forget and / or loose every night. So I think that this kind of upgrade comes in great and it's really simple.
Hopefully it'll help us not to come back with less stuff than we left with.
(except the merch, we want it left behind) ;)
NEW GEAR
If you're going on a tour, it's good to be as prepared as you can for any situation.
One thing we had to do was actually buying new DI-Boxes for the road. Often the venues either don't read the rider we sent, or they just don't have their own.
So we decided to buy a brand new pair of DI's;
And bought a brand new pair of Alctron DI2100N's for around 40$ - using BTC as the payment method from Muziker.hr. Weeee :)
Awesome deal for a pair of active DI-boxes.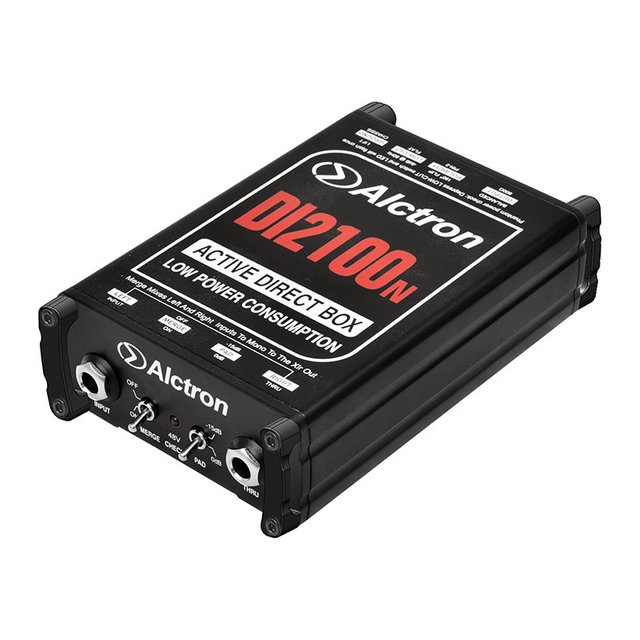 Basically, now, if there's a place with 2 power cords, and a PA, we can do our show completely :).
STAGE PLOT
Speaking of riders (that are often not read), we also decided to make a new Technical Rider and draw a new Stage Plot.
I still want to add some details to the drawing (like monitor positions, and cable management, etc.), but it looks cool for now and I believe it has just enough visual info.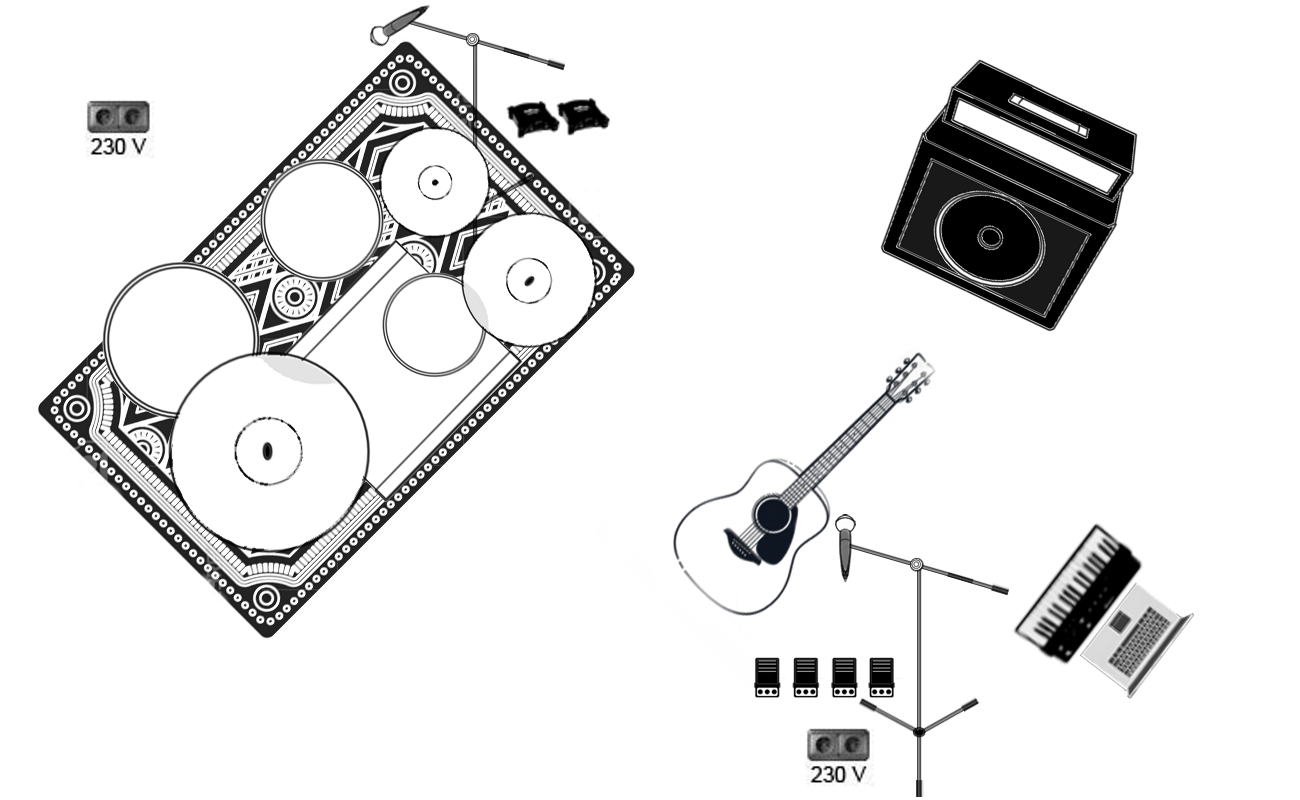 One funny thing that happened was that at one point I was looking at the drawing, and I noticed that it had a sort of a harmonic but dynamic feel to it. I went and took a golden ratio drawing and just dropped it on the canvas, and realized that I actually somehow formed all of the elements almost perfectly to the lines following the golden ratio.
I remembered a couple of times when my mentor on the academy told me that I was arranging stuff intuitively in that manner. So I guess it was true. :)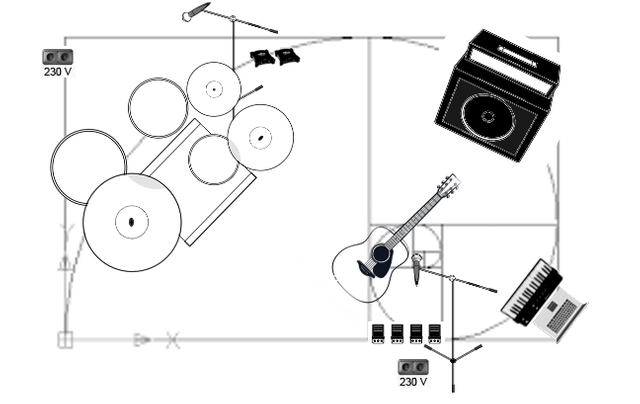 TECHNICAL RIDER
I also wrote a Technical Rider with our gear listed and also added a Channel list for the sound-guy.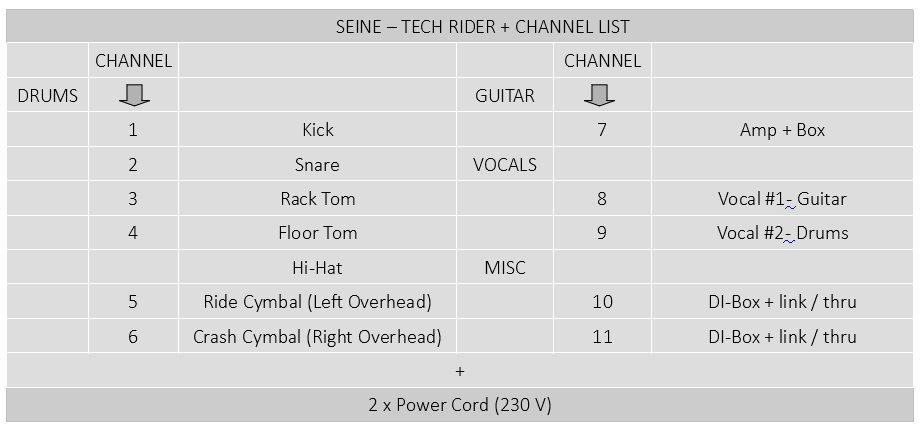 These days I will try to add a couple of diagrams and notes for the signal flow and FX that we prefer to have on some of our channels.
I know that a lot of sound engineers won't even look at that stuff, but it's good to have something prepared in advance. Hopefully it will be of some assistance – and to me it's not that much work.
PACK NEATLY
I'm still missing a couple of bags for my drum hardware, and I'm planning on getting it, but until today I've been carrying a lot of my cables and connectors in separate bags. Which was nice, but it would be better to have it all at one place – especially for packing.
So I found a case, and actually managed to put all of my electronic stuff inside it.
Now, I can see all of my stuff at one glance, and have all of my spare parts separated.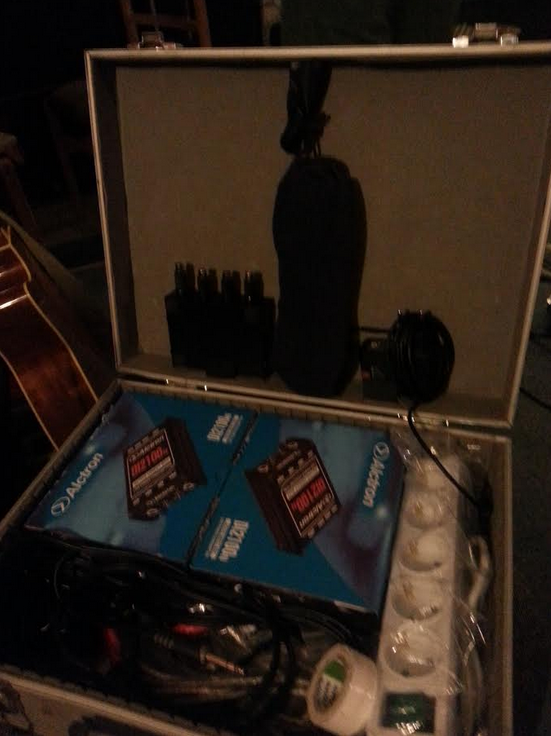 TAKE SPARE PARTS
Imagine your only cable dies during your concert. You can't finish the gig, everybody's dissapointed, and the day after you have to take extra time to find a local music shop and buy a new one.
Or imagine that you're playing a bigger stage / venue – and you're just missing one meter of cable for the DI's to connect from the laptop.
Well' it's good to always have a backup.
In my electronic pack I have additional cables, switches, power cord, adapters, and a bunch of stuff that I could need. I also took a spare hi-hat clutch just in case. And of course, tomorrow we'll go shopping for some drumsticks and strings.
REVISIT YOUR GEAR
It wouldn't feel nice if your kick pedal broke on the third day of the tour, or if if you had to duct tape your floor tom stands before every gig.
If you just revisit your gear at least two days before the road, you can still manage to fix it somehow. Just go through all of your "nuts and bolts" and try to fix as many as you can. It will save you a lot of nerves on the road.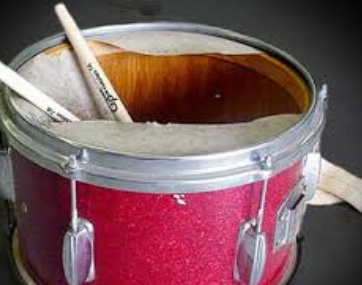 Of course, be sure to have all of the navigation and finances ready. You'll need to pay a lot of tolls, maybe even some car repairs (yuck…). And you should always have your maps ready – altho' now the net is the same price all over Europe (no roaming), so that's a big level-up.
And basically, that's it.
I think this covers it. I hope we'll manage to go through the tour nicely, without any losses. At least we all feel a bit more prepared than the last time.
Hopefully you found this helpful or at least interesting. :)
Cheers!