Please do Not Upvote this post and Check his blog and Show love to him! <3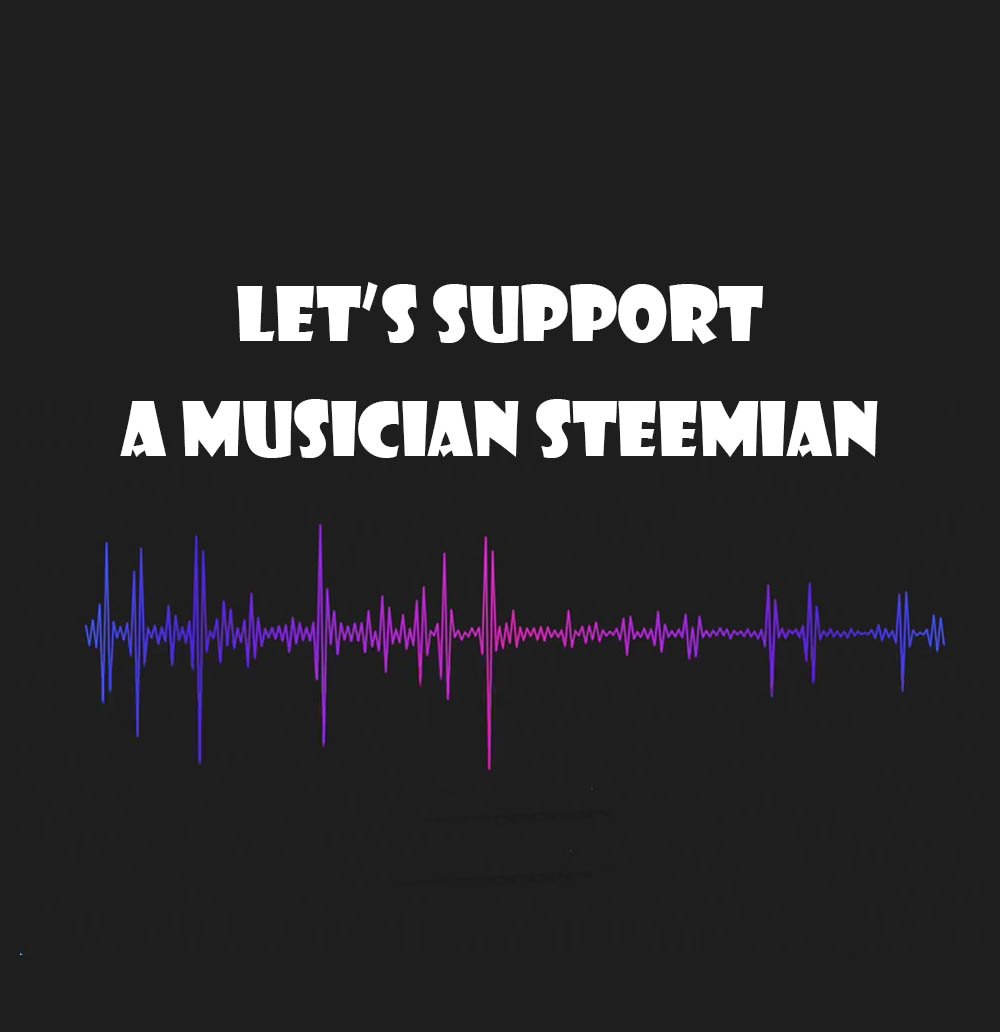 Hi my friends and Hi to all the steemians, hope everyone is well :) , I posted this to ask anyone who would liked to support an artist in Steemit, there is an artist from Venezuela who has a great power in producing music, called : @lyon89 which needs some Loves from steemit and steemians, to have some tools to produce some great musics, when I started posting in steemit I had some supports from some whales who upvoted me monthly, and the friends I found here, I will be glad to be able to find more people to support this friend, just like how I get supported, I also started supporting him by upvoting his posts.
He is really incredible and has a great brain for music and also has a great personality.
Check some of his posts and musics :
https://steemit.com/music/@lyon89/let-s-play-press-start-original-theme-video-game-instrumental-8-bits-by-lyon89
https://steemit.com/music/@lyon89/alba-original-theme-metal-instrumental-by-lyon89
---
---
Peace & Love!!