Steemit Openmic Semana 101- @cristmounicou feat @funkmedia- Cover Rolling in the deep by Adele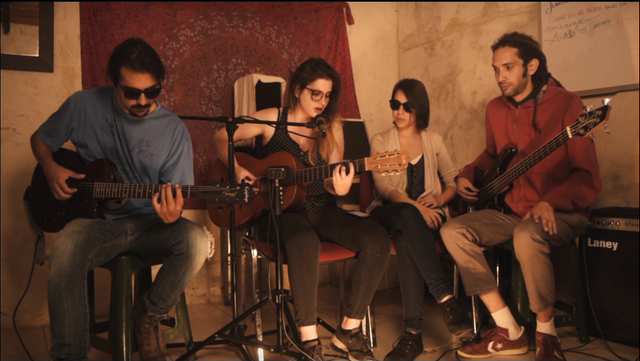 Having a good time with the guys from @funkmedia
Steemit Openmic Semana 101- @cristmounicou feat @funkmedia- Cover Rolling in the deep by Adele
This week I bring you a new cover in the company of the guys from @funkmedia, a free play of Rolling in the deep, an incredible song, in my personal opinion.
This is the first song in English that I publish and many more are coming. I am anxious to continue sharing what I love doing with you.
It's not the first time I've shared with the guys from @funkmedia and it certainly will not be the last.
Esta semana les traigo un nuevo cover en compañía de los chicos de @funkmedia, una ejecución libre de Rolling in the deep, una cancion increíble, en mi opinión personal. Esta es la primera canción en ingles que publico y se vienen muchas más. Estoy ansiosa de seguir compartiendo lo que amo hacer con ustedes.
No es la primera vez que comparto con los muchachos de @funkmedia y sin duda no será la ultima.