We are just Stardust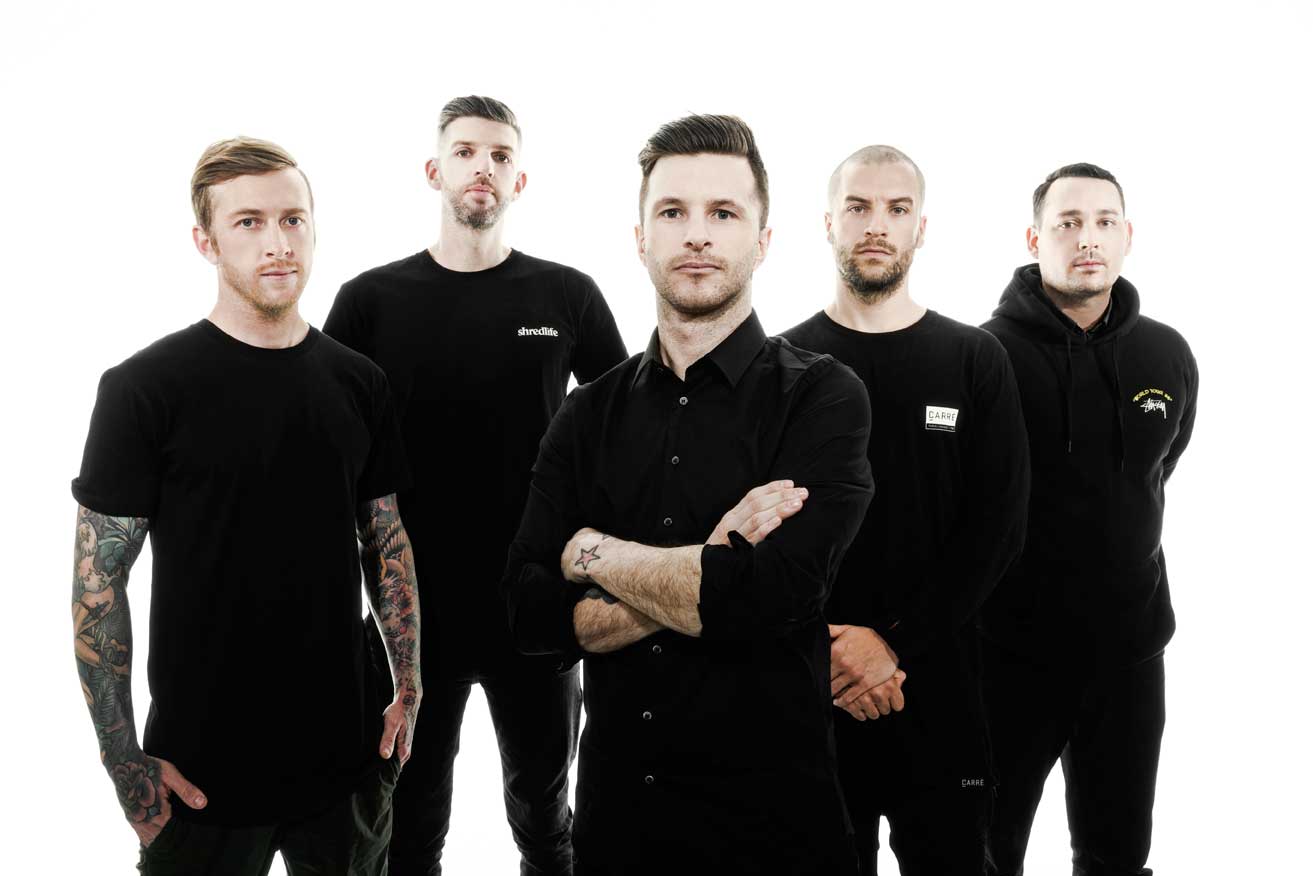 Introduction
Hi everyone. My name is Josh and I sing for a band called Behind Crimson Eyes aka BCE. I am a giant nerd! I develop software, trade cryptos and sim race, but I'll spare you the boring details and stick to writing about music and the music industry.
BCE started in 2004 in Melbourne, Australia. Since that time we have recorded 2 albums for Roadrunner Records, toured with everyone from Iron Maiden and Disturbed to Silverchair and The Living End, and seen the good and bad of the music industry.
Purpose
Last week BCE released it's first single in almost 9 years. Our comeback, if you will, had been spawned back in April 2017, when I was sent a demo from Liam Hennessy - who is a new addition to BCE - and it sparked something in me: a desire to once again write music.
Although the desire to write music again was there, I was not about to commit to the typical "record, tour, repeat" cycle without a grander purpose. That sounds wanky -- and it kind of is -- but as I outlined above, BCE has pretty much done it all: we've toured with massive bands, we've been signed to a big label and we've lived the "rock star" lifestyle of endless partying. That stuff was fun as hell, but perspectives and priorities change as you get older. This isn't as an attractive of a proposition now, as it was in my early 20's.
With that in mind, I proposed to the other guys that if we were to spend energy and money writing and recording new material, we had to first write a mission statement about what we wanted to accomplish -- just like a new business would. It is somewhat taboo in music to consider yourself a business, and to set goals that can be measured against data, but if you want to achieve anything in life you can either:
a) be very lucky and stumble into success OR
b) plan, prepare and be very purposeful
BCE initially found success with the "lucky" approach, but my time as a software development tech lead has reinforced the idea that b), even though not guaranteed, provides you with a greater chance of success.
The mission and vision
After some initial resistance from the guys, we each wrote down what goals we wanted to accomplish from resurrecting BCE. Surprisingly, we were very well aligned and the following is what resulted:
Vision
Inspire people to make a positive impact on the world.
Mission
The time we have on this planet in fleeting. So it is imperative that we maximize all the joy and happiness we can, not only for ourselves, but for all conscious creatures. Behind Crimson Eyes aims to inspire people to make a positive impact on the world; to improve the happiness and wellbeing for everyone, now, and in the future.
The document continues to elaborate the mission, outlining what we are going to do, how we are going to do it, and how we know if we achieved our goals. I will go into the document in more detail in a later post, but for now I will focus on the first 2 steps.
Step 1: the foreword
We felt that in order to set the tone for our new adventure, we needed to release a monologue that embodied some of the ideas mentioned above. I didn't want it to come from us, but from someone who had spent decades thinking about these big ideas. It just so happened that I knew such a person - a long time friend, Dr Peter Boghossian - who wrote an amazing piece entitled "Make it count".
This was something that neither BCE nor Peter had ever done before. We weren't sure how it would be received, especially in our ever cynical social media climate. But to our surprise the feedback was incredibly positive.
Step 2: Stardust
In order to achieve our goals, we need to reach as many people as possible. For a band, this means release a cracking track. As I said in the introduction, the only reason I had even considered doing this was the track Liam sent me immediately sparked something. Musicians, writers, artists et al. will understand this phenomenon. It's hard to explain, but when you are working on art, there's these moments where something just clicks, and it's so easy and obvious. I can't explain why, but this was one of those moments; from the first time I opened my mouth to lay down some demo vocals, the melody came to me. Equally, the lyrics flowed from my mind to notepad with ease. That's how you know you are onto something good.
It may not be everyone's musical cup of tea, but again, it has been nothing but positivity from those who do:
Stardust attempts to make the case that purpose and meaning come from life itself, not from the prospect of an infinite afterlife. Our time and how we spend it should be cherished preciously because it is limited; we should value the relationships we have, savour the moment we're in and strive to make this world a better place, because we won't get a second chance.
In order to really fulfil our aims, we decided to donate a portion of our royalties to charities that are close to our heart. We will be donating 25% of Stardust royalties to:
We encourage you all to do the same if you can afford to.
Just the beginning
There is so much more to this story. This is just the beginning of a new era for BCE. One of purpose and grander ambition. I will try and document as much as I can here and I'm happy to answer any questions you may have.
---
Josh x