Top 10 Albums of Each Year Part 2 - 1950-1955
Welcome back to the best albums of each year (according to rateyourmusic.com). There is a slight change of plan, I will be doing the best rated album from 1950-1953, then the top 3 from 1954-1959. In this post I'm doing 1950-1955. Let's take a look!
Petrouchka - L'Orchestre de la Suisse Romande / Ernest Ansermet
Composed by: Igor Stravinsky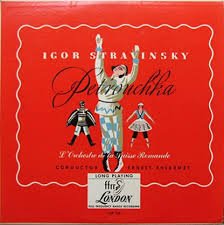 Number 1 for 1950.
This is a very solid piece of orchestral classical that is unfortunately a bit too long for me again, and as a result feels a bit dull and boring by the end. A lot of it is great though and I especially had a lot of fun in the first 10-15 minutes.
My Rating: 7/10
RYM rating: 3.78 from 66 ratings
Genre: Modern Classical, Orchestral
Masterpieces by Ellington - Duke Ellington and His Orchestra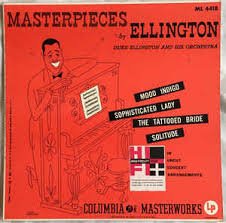 Number 1 for 1951.
Mood Indigo is beautifully moody Jazz although there is a really weird "ya ya ya yaaa" bit which goes on and it just sounds really strange to me. Sophisticated Lady is moody as well and is really excellent, amazing atmosphere and groove. I don't normally listen to Jazz but damn this is really incredible. I prefer the moodier A-side but only slightly, the B-side is excellent too, The Tattooed Bride in particular. This is my favourite album so far in this series, brilliant stuff.
My Rating: 9/10
RYM Rating: 3.76 from 346 ratings.
Genre: Big Band, (Vocal Jazz, Progressive Big Band)
Singin' in the Rain - Various Artists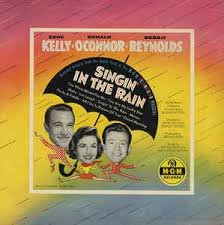 Number 1 for 1952.
I find a lot of these songs a bit boring and I don't really like a lot of the singing. Thanks to the poor recording quality the really loud parts where the backing go for it are almost painful to listen to. Moses is a fun tongue twister with nice instrumentation though and All I Do Is Dream Of You Pt 2 is calming and has a great vocal performance, so I liked those two.
My Rating: 6/10
RYM Rating: 3.73 from 202 ratings.
Genre: Film Soundtrack, Show Tunes, (Traditional Pop)
Tristan und Isolde - Wilhelm Furtwängler / Ludwig Suthaus / Kirsten Flagstad
Composed by: Richard Wagner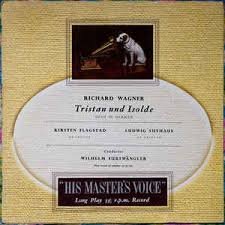 Number 1 for 1953. Number 1,175 overall.
...Nevermind, this is 4 hours long, no thanks.
Well...I listened to half of the Overture, which is quite nice but I have no desire to listen to 4 hours of this.
RYM Rating: 3.93 from 382 ratings
Genre: Opera, Romanticism
Clifford Brown and Max Roach - Clifford Brown and Max Roach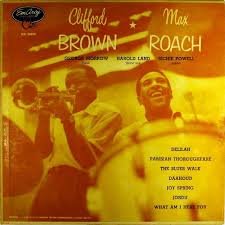 Number 1 for 1954. Number 1,056 overall.
Well this is very different to what I normally listen to but I'm loving it! Delilah has this absolutely brilliant drum solo in between beautiful moody horns and piano (all the songs have a drum solo but this is my favourite one). So awesome! In fact the drummer (Max Roach) is fantastic throughout the whole album! This is a brilliant jazz album and it has made me realise that I enjoy jazz quite a lot!
My Rating: 9/10
RYM Rating: 3.91 from 1,493 ratings.
Genre: Hard Bop
Chet Baker Sings - Chet Baker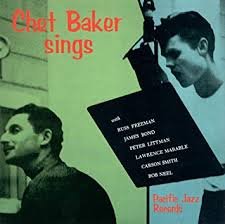 Number 2 for 1954. Number 1,923 overall.
His vocals aren't very good! The jazz is very subdued and calm and Baker's vocals should go with it but he's just...not a very good singer here. He just sounds out of tune a lot of the time. The songs are also a bit too short to be interesting and are all quite samey. Not a fan of this one.
My Rating: 5/10
RYM Rating: 3.78 from 2,222 ratings.
Genre: Vocal Jazz, Standards, Cool Jazz
Louis Armstrong Plays W. C. Handy - Louis Armstrong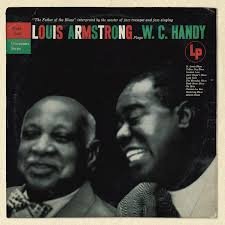 Number 3 for 1954.
Not really a fan of this guy's voice. I don't mind slower paced jazz but here I much prefer the more exciting songs (like Long Gone). This album sounds pleasant overall, but I need a bit more, it all sounds quite similar and a bit boring. The individual songs stand at around 6/10 on average but the album is so long and repetitive that it becomes a 5/10 experience. Not all that impressed with this one.
My Rating: 5/10
RYM Rating: 3.80 from 943 ratings.
Genre: Dixieland, Vocal Jazz, (Blues)
Study in Brown - Clifford Brown and Max Roach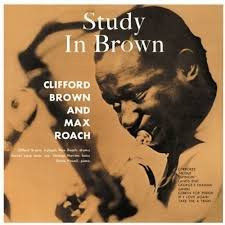 Number 1 for 1955. Number 1,289 overall.
Very enjoyable energetic jazz with a great atmosphere. All around very enjoyable but not amazing.
My Rating: 8/10
RYM Rating: 3.89 from 978 ratings.
Genre: Hard Bop, (Bebop)
Sarah Vaughan - Sarah Vaughan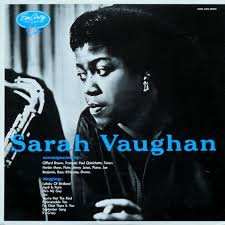 Number 2 for 1955. Number 1,619 overall.
Some nice cool, calm jazz that works fairly well as background music but paying much attention to it (especially songs like Jim), just bores me so much. Sarah Vaughan's voice is calm and warm but I don't really like the scat vocals in jazz, like doo-bee-shoo-bee-doo. Not really a fan of this overall.
My Rating: 5/10
RYM Rating: 3.84 from 1,296 ratings.
Genre: Vocal Jazz, Standards, (Cool Jazz, Bebop)
Helen Merrill - Helen Merrill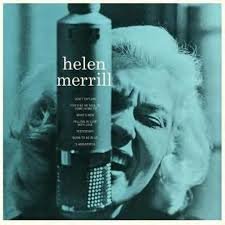 Number 3 for 1955
Definitely the best Vocal Jazz I've heard yet. Helen's voice is beautiful, hypnotically beautiful really, and very soothing and so are the instruments. They work in tandem better than in Sarah Vaughan's album in my opinion making this album incredibly atmospheric and enjoyable both as background music and music you listen to carefully. This is really great stuff.
My Rating: 8/10
RYM Rating: 3.78 from 633 ratings.
Genre: Vocal Jazz, (Cool Jazz)
Overall I really enjoyed a lot of albums from this era, especially Masterpieces by Ellington (a true masterpiece indeed!). I enjoyed some Vocal Jazz too, thanks to Helen Merrill. Sorry this took so long, I've been busy! It was worth it though, lots of great albums here. Next time I will be finishing up the 50s, with the top 3 albums of each year from 1955-1959!
Thanks for reading!
Previous part: https://steempeak.com/classical-music/@comparestore/top10albumsofeachyearpart1-introand1900s-1940s-sdsc0i0nk8