Image Source:

Wikipedia

Licensed in the Public Domain
Hello everyone! The Mozart Requiem is an insanely fascinating body of work. And, I have always wondered how Mozart managed to write so much quality material in such a short span of time (especially considering it was his final work). In researching this, I have recently discovered several passages from the Mozart requiem which utilize themes by other composers. In this post, I am briefly going to mention these different passages.
Disclaimer: All of the passages are still Mozart's own theoretical work in terms of development. I am merely pointing out the use of themes by other composers within this work
Requiem Introitus
First of all, here is the introitus movement:

The first theme of this movement is a quotation of the first theme in Handel's "The ways of Zion do mourn." This can be noted within the Requiem to be the text:
Requiem aeternam
I also feel like the starting mood and accompanying figure of this Handelian work is quite similar to the starting mood of the movement.
However, according to this source, it would appear that Handel was not the only composer to use this theme. It comes first from a Lutheran hymn called "When My Final Hour is At Hand." The source specifically says:
The main "Requiem" theme, the DNA of which permeates the entire work, is, in fact, a quote. This melody (d-c#-d-e-f) is from a Lutheran hymn, "When My Final Hour is At Hand."
Though I haven't been able to find a recording of this hymn, I checked the Wikipedia page about Handel's piece. That says:
The anthem begins with a chorus that recalls the chorales used in the Lutheran church services Handel attended and composed music for as a young man
I think these two things paired together are strong enough to at least be included. Here is Handel's use of the theme though:

The next theme which is a quotation is the soprano solo which from another Lutheran Hymn/Bach cantata. Both of these pieces are called: "Meine seele erhebet den Herren." ("My soul doth magnify the Lord," also called "the German Magnificat.") The text this theme is used for is:
Te decet hymnus Deus in Zion
Apparently, Mozart was not even the first to use this theme for this text. That was apparently done by Michael Haydn in his own requiem, a work which Mozart apparently sang in his youth.
Here is a recording of the Bach:
Here is a recording of the Haydn:
Kyrie
The last movement I know of which quotes another work is the Kyrie Eleison which is a Double Fugue, the primary subject of which utilizes a Handelian theme from the Messiah movement "And with His stripes we are healed." This one was fun to discover because it was my first time listening all the way through the Messiah. It seemed to come out of nowhere, and I knew right away that I'd heard it in the Kyrie movement of this requiem. Here's a recording of the Handelian work:
Here is the Kyrie movement:

Sources
Conclusion
Thanks for reading this! I hope you have found this information helpful. I consider it interesting how much the masters seemed to quote historical hymns or the historical work of other masters. I partially wonder if this world with an absence of copyright laws was a better breeding ground for creative geniuses than our current world. However, there are many who prove that theory wrong. Please remember that feedback is always appreciated and greatly encouraged! I hope you have a great night!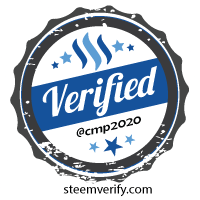 (Note) In order to encourage meaningful feedback on the platform, I will check comment trails of users who leave superficial comments (ie "Awesome post," or "Upvoted.") and will mute any users who exhibit a pattern of leaving "spammy" comments.