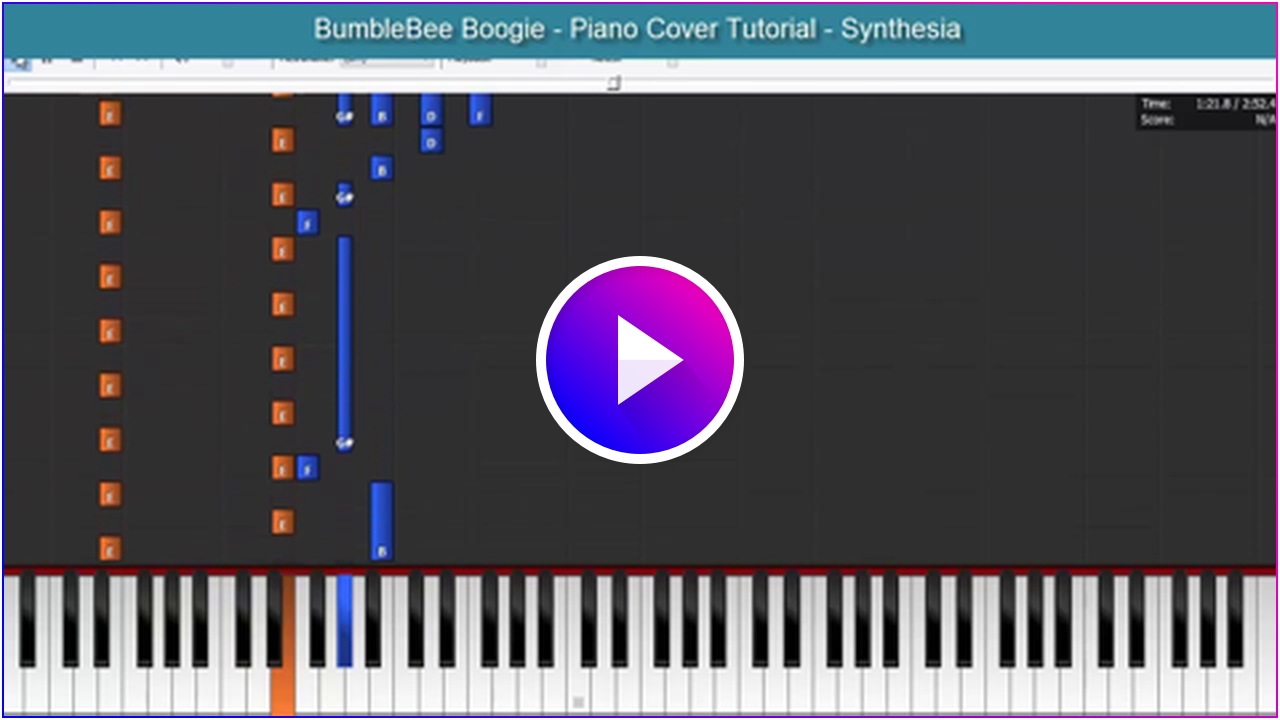 Watch it on Viewly

end-preview
---
The Bumblebee Boogie. Based on 'Flight of the Bumblebee' by Rimsky -Korsakov.
Another great bit of Boogie-Woogie piano, this time as a video visual tutorial.
Transcribed and arranged by Brogue / Playpianopro.
The secret to this one is practicing the Right Hand in sections, and building up your speed. Most of the left hand apart from the actual Boogie pattern is just playing alternating notes in octaves, not too bad once you get into it.
This one sounds impressive without being overly difficult. Would put this one about Grade 7 with regard to UK. Intermediate to advanced pianists.
Great one to pull out of the bag as an encore or at a party.
Please check out my other piano keyboards tutorials here on Steemit @brogue. Follow me for more to come!
Enjoy!