New Single "Fonder" (Preview)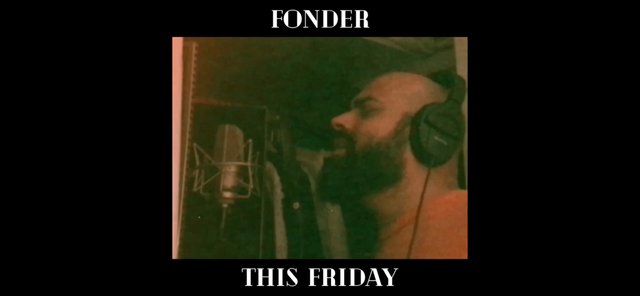 https://d.tube/v/breakoutthecrazy/QmUMCULrqAuKsog96cPr2MqTyusu4oB4XAP6GR9NLB5v2v
Hello everybody!
So, the date is drawing near. Our new single "Fonder (feat. Pau Figueres)" is dropping this Friday and it will come accompanied by a music video which we will be premiering that same day at 3pm (EST) on our YouTube Channel.
This is a very special song. As some of you know we met while touring the world with Latin Pop icon Alejandro Sanz some years ago. Since then, I (Chris) have been on this latest of Alejandro's tours 'La Gira'. On this tour I met the co-star of our latest production, Pau Figueres. He is an exceptional guitarist from Catalunya. We have become good friends on the road and so we asked him to take part of this song.
Katya sent me this tune from a very honest, solemn place as she was home and I was miles and miles away. I fell in love with the melancholic melody and right away knew some acoustic guitar would be perfect to match the emotion of the song. We hope you will feel what we felt as you listen to it.
Here is the link to the video premiere, subscribe and you will be notified when we are live. We would love to chat with you as we watch it together!

Stay safe,
-Chris
Break Out The Crazy