New Single "Fonder" Coming April 10!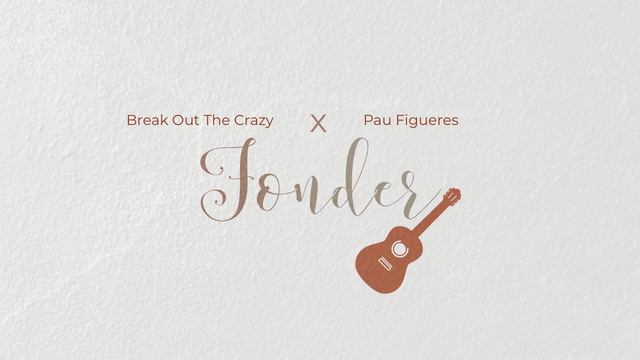 https://d.tube/v/breakoutthecrazy/Qmec3PCvmeu78gcu3qKKFPGsh8uUFM2qpa9N8MxxURTHLG
Our new single "Fonder (Featuring Pau Figueres)" will be out everywhere April 10.
We are so honored that Pau was able to join us on this song and trust that you will know why when you hear it. As always - Thank you for your continued support. Sending light to all, hoping you find some comfort in music, dance, prayer, meditation - whatever it is you do - do it with love. Be safe, stay grateful and know this too will pass. Make sure you subscribe to our YouTube channel so you will be notified when the video premieres and we can all watch it together.
-Chris & Katya
Break Out The Crazy