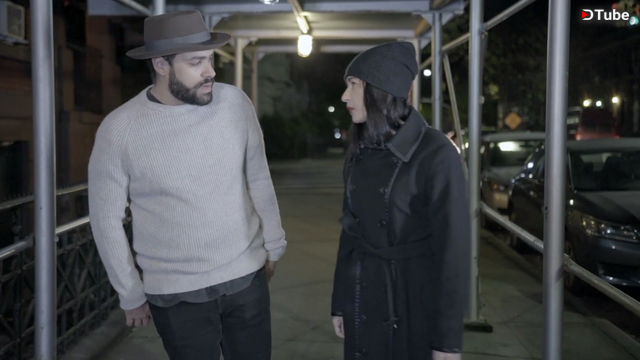 ---
This is the official video for the song "Pause Rewind" written & performed by Break Out The Crazy (Chris Hierro & Katya Diaz).
Song Credits
Mixed by Chris Hierro
Keys & Programming by Chris Hierro
Vocals by Chris Hierro & Katya Diaz
Mastered by Bill Henderson (Azimuth Mastering)
Video Credits
Video shot & directed by Sean O'Neill (Fiction Found)
Video edited by Chris Hierro & Katya Diaz
Song available to download/stream on iTunes, Google Play, Amazon, Spotify, Tidal, Napster, Groove, iHeartRadio, Deezer, Shazam & more!
Visit: http://www.breakoutthecrazy.com & subscribe to our mailing list for updates.
Thanks for watching & don't forget to push like, subscribe & share with your friends!
Lyrics:
Pause Rewind
Where you gonna be at?
You've been slippin' I can see that
Maybe we should go back
Pause, rewind
We don't do the things that we used to
You can tell me what you're going through
Girl I'm open and wanna hear you
Pause, rewind
Maybe that day when I pushed you away
You somehow lost your way back to me
Sometimes we say stupid things that we don't mean
No, we don't aways mean what we say
Can we pause, rewind,
Find those dreams it seems we left behind?
Can we pause, rewind?
We were one body, soul and mind
Can we pause, rewind?
Fast forward we've gone back in time
Can we pause, rewind?
We were one body, soul and mind
Where you gonna be at?
You been slippin' I can see that
Maybe we should go back
Pause, rewind
We're falling through an hour glass
Time is testing, will we fail or pass
Since I met you foot's been on the gas
Pause, rewind
Maybe that day when I pushed you away
You somehow lost your way back to me
Sometimes we say stupid things that we don't mean
No, we don't aways mean what we say
Can we pause, rewind,
Find those dreams it seems we left behind?
Can we pause, rewind?
We were one body, soul and mind
Can we pause, rewind,
Fast forward we've gone back in time?
Can we pause, rewind?
We were one body, soul and mind
---
▶️ DTube
▶️ IPFS