An introduction to electronic music [70's-00's]
Electronic music has been the love of my life. And with this post I plan to give you a quick overview of what it has to offer, focussing on the 70's-00's. I will give you an example of most of the sub-genres in electronic music.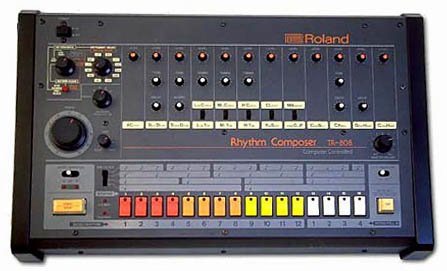 Electronic disco (AKA electronic boogie)
Lipps Inc. - Funkytown
Synthpop
Blue monday - New order
Eurythmics - Sweet dreams
Chicago House
Mr fingers - Can you feel it
Marshall jefferson - Move your body (one of my personal favorites)
Acid House
Phuture - Acid tracks
Fast eddie - Acid thunder
Detroit house
Moodymann - A1 (untitled)
Deep house
Fresh & low - New life
Detroit Techno
Cybotron - Clear 
Underground resistance - Transition
Euro (German) Techno
Vainqueur - Lyot (Maurizio mix)
Minimal Techno
Basic Channel - Octaedre
Dub techno
Maurizio - M-4.5 (A)
Rhythm & sound - No partial
Modern techno
I/Y - Intercept
Stanislav Tolkachev - Yes, today
Hip Hop
The sugar hill gang - Rapper's delight
Eric B & Rakim - I know you got soul
Jungle
Krome & time - the license
Congo Natty - Under mi sensi
Rave (AKA early hardcore)
Channel X - Rave the rhythm
Gabber 
Prophet & Omar Santana - power pill
Industrial
Throbbing Gristle - Discipline
Ambient
Dreamfish - School of fish
Ambient Techno
Aphex twin - Xtal
Orbital - Halcyon On and ON
Trip Hop
AIM - Cold water music
Experimental Electronic
Alva Noto & ryuichi sakamoto - Siisx
I hope you enjoyed this post, and if people are interested I will make a follow-up post about modern [2000-2016] electronic music.