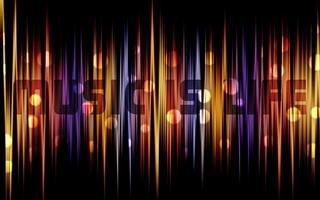 It has been some time since my Rediscovering Music posts. I started writing my music posts when I started, well, rediscovering music again. Looking back, perhaps these music posts could be deemed my version of a sh*tpost. Oh well, music is my interest. Nowadays, I share newly discovered songs in my fiction stories since they inspire my writing.
Since many are letting their mana and RC accumulate (rightfully so), I don't feel too bad sharing some newly discovered songs. Or re-discovering an old song, in one case. Let's take a break from the abundance of opinions, speculation and thoughts on HF20 and enjoy some music!
As I was reading some heated discussions on HF20, this old song came to mind 😂…
DMX - Party Up (Up In Here)
Y'all gon' make me lose my mind
Up in here, up in here
Y'all gon' make me go all out
Up in here, up in here
---
Andrea Bocelli, Matteo Bocelli - Fall On Me
Whereas this is the song I would choose any day, any time.

Here is a soulful duo with father and son. Matteo is a new singer for me but I'm more impressed with Andrea Bocelli. His voice is simply majestic. If you recall, Andrea had a duo with Ed Sheeran with "Perfect Symphony". I usually get tired of songs after a while, but I still find myself listening to the soothing voice of Andrea Bocelli.
Fall on me
With open arms
Fall on me
From where you are
Fall on me
With all your light..
---
Dean Lewis – Chemicals

I have this Australian singer on repeat throughout the day. There is a story I want to write with this song as inspiration, but the storyline is just out of my reach. So for now, I just listen and enjoy this newly discovered artist.
Hold me, I'm falling apart
And I'm scared and lost in the dark
And this feeling surely can not last"
So I took it away, took it away
Away from you
---
Sleeping At Last - Saturn

Another song that is pushing me to continue writing my General Caleon - Love, Trust, Revenge story, but finding the time to write is so challenging. I am reminded of the friendship and love that carries beyond death.
You taught me the courage of stars before you left
How light carries on endlessly even after death
With shortness of breath you explained the infinite
How rare and beautiful it is to even exist
Kygo, Justin Jesso - Stargazing (Orchestral Version) ft. Bergen Philharmonic Orchestra

I am finding that I love piano pieces. I am not too much a fan of the singer but enjoy the orchestral piece.
And I will still be here, stargazing
I'll still look up, look up
Look up for love
Vancouver Sleep Clinic - Someone to Stay

A song that is inspiring me to write of a lost soul trying to find his way home. Maybe one day I will simply write and see what character will come to life.
Hear you falling and lonely, cry out
Will you fix me up? Will you show me hope?
The end of the day, I'm helpless
Can you keep me close? Can you love me most?