Live at Groove Bar in Prague - AWWD067 - djset - deep - house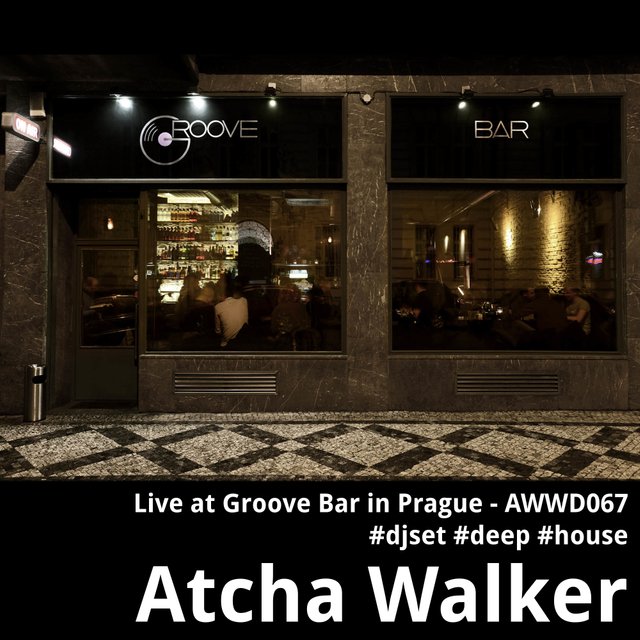 Second half of my last dj set at Groove Bar in Prague recorded on 03/04/2020
WATCH ON YOUTUBE:
LISTEN ON SOUNDCLOUD:
https://soundcloud.com/atcha-walker/tracks
Want to discover more awesome tunes? Already 69 episodes to date presenting 800 different tracks and counting...Just subscribe to get your weekly fix of fine selected electronic music.
New show every Thursday
Don't forget to share the good vibes by smashing that like button!
Tracklist (Time - Title - Artist - Label):
00:00 - Warm Spell (Barker, Baumecker Remix) - Sinkane - Nova Records
05:37 - El Recorrido - Acid Mondays, JD73, Shovell The Drum Warrior, Wolfgang Haffner - Deep Vibes
09:11 - La Plainte d'Aurore - Tour-Maubourg - Pont Neuf Records
13:33 - Step Into a Groove (Forteba Alternative Remix) - Homero Espinosa - Nite Grooves
18:10 - Down the Cut - Ozel AB - Lobster Theremin
21:59 - Exodus - Karim Sahraoui - Off Recordings
27:55 - Orchid - DJ Kush Boogie - Lobster Theremin
32:40 - Crimson - Anthony Mea - Silk Textures
37:20 - Lonely Planet - Nautiluss - Spectral Sound
42:28 - Dighaus - Kevin Over - Nofitstate
46:49 - Ethyl - Dwson - Suol
50:44 - Incoming - Celsius - MadTech
54:56 - Purple Drank - Axel Boman - Nova Records
01:00:34 - I Can't Do Without You - Supernova - Defected
01:05:11 - Space Needle - NiCe7 - Noir Music
01:10:33 - The Future of the Future (Stay Gold) - Everything But the Girl, Deep Dish - Deconstruction
01:14:24 - Recall - Mihai Popoviciu, Markus Homm - Kenja Records
01:18:44 - G.O.D. (Shur-i-kan Remix) - Lowpazz - Dark Energy Recordings
01:23:22 - Strange Things - Deetron feat. Simbad, Justin Chapman - Music Man Records
01:28:44 - Natural High (Joris Voorn edit) - Mulder (NL) - ITH Records
01:33:13 - Kaleidoscope (Psychemagik Remix) - Mirror People - Discotexas
01:37:41 - Wish U - Nicone, Sascha Braemer - Stil Vor Talent
01:42:18 - You Want It Lighter - Gab Rhome - TRYBESof
01:47:25 - Sixth Sense (Louie Vega Remix) - Josh Wink, Ursula Rucker - Ovum Recordings
01:51:16 - Vermillion (&Me remix) - Damian Lazarus, The Ancient Moons - Defected
01:56:39 - Feel Me - Copy Paste Soul - Exploited
02:01:45 - Brutal Romance - Tom Trago - Dekmantel
02:07:24 - Seduction - Vincenzo, Talking Props - Dessous Recordings
02:12:24 - Hosu - Nopi (UA) - Plaisirs Sonores Records
02:17:25 - Proust ist mein Leben (Ruede Hagelstein's Proust est ma vie, et ca m'ennuie profondement) - Christian Rottler - Rotte
02:23:24 - Soms - nthng - Lobster Theremin
02:28:23 - Abyss - nthng - Lobster Theremin
02:32:48 - Devine Acid - Tin Man - Acid Test
Listen, download all episodes and tracklists, subscribe (Apple Podcasts, Google Podcasts, Spotify and more): https://atchawalker.com
Instagram: https://www.instagram.com/atchawalker
Facebook: https://www.facebook.com/atchawalker