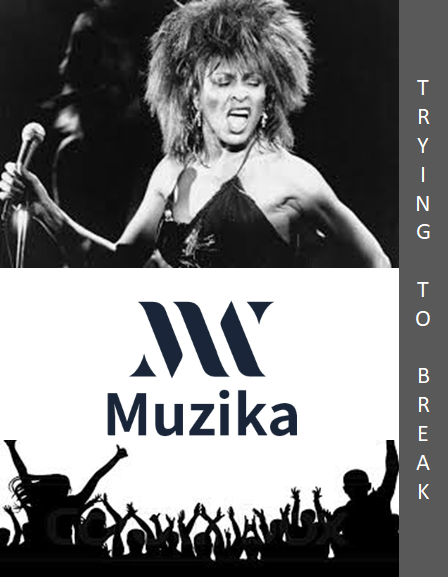 Trying to break into the music industry !!!, Join Muzika
Muzika from South Korea is affiliated with Mapiacompany, a leading digital music communication, and collaboration platform. In 2015, co-founders of Muzika saw an opportunity in the online instrumental music industry and started online instrumental music platform Mapiacompany. In just over 3 years, Mapiacompany has become the #1 global instrumental music platform with over 2 million users.
Unlike other ICOs, Muzika will have a strong utility and well-established ecosystem of 17,000 artists from 30+ nations to provide content and 2,000,000 users from 150+ nations to consume content and support artists in community activities. This will be made possible by integrating existing or soon-to-be-launched platforms developed by Mapiacompany to Muzika Ecosystem.
The team behind Muzika have successful startup history and good entrepreneur skills who were awarded Forbes 30 Under 30 Asia in 2018. The project has financial support from many venture capitals like NEO global capital and partnered with blockchain projects like Ontology.
Blockchain technology has swept the world and use of tokenization model has helped revolutionize many industries. It's time for the music industry to evolve. The last know revolution in the music industry was iPod. iPod's birth a decade ago launched a legacy that can't be ignored, however, there are still challenges for musicians | artists like not making enough money and losing fan base due to no incentive mechanism to reward fans loyalty and support.
Welcome to Muzika
Muzika understands these underlying challenges and introduces an ecosystem in Muzika platform where Fans will be rewarded with loyalty points for their various community activities. Not only this, Fans will have opportunities to make direct sponsorship to their favorite artists, supporting them and receiving exclusive benefits in return.
For Artist, Muzika ecosystem will provide larger userbase to consume artist creativity and cut down distributors | platforms commision rate, hence maximizing their profit margins and earnings.
In order to have transparency and fair distribution, the blockchain technology use of smart contracts will allow automatic and instant transfer of tokens. No longer users in the ecosystem have to wait till the end of the month to get loyalty points or worry about if the transfer of tokens was fair and accurately distributed.
Additionally, the use of blockchain will bring peace of mind to the artist because all contents information (e.g. owner, timestamp) will be securely saved in blockchain giving an undisputable record of who is the rightful owner of what content, hence protecting ownership right.
Key functionalities which will be the focal point in Muzika platform :
Community support for artists by building groups for creative brainstorming, crowd-funding, exchange of feedback etc.
Provide community members with marketplaces for streaming, sheet music, instruments, and more.
Sponsorship Opportunities for fans to support their favorite artists and in return enjoy benefits like exclusive & sponsor-only products, services, and opportunities to be involved in the creative process of a musical product.
Community programs and events like auditions, contests, live-streaming events.
You can test how in the real environment, fans community activities (for example, like & share) will be rewarded with loyalty points and converted into MZK coins. Test here >> https://www.muzika.network/airdrop-event
The official global launch of the Muzika ecosystem is expected to be ready by Q2 2019.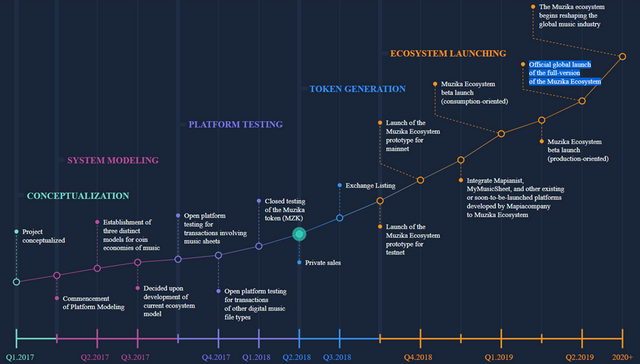 To know more about Muzika,
Visit website : https://www.muzika.network/
Read whitepaper : https://www.muzika.network/assets/mzk-whitepaper-en.pdf
Chat with like-minded (Telegram) : https://t.me/muzika_english
Follow social media : https://twitter.com/muzika_official | https://www.facebook.com/muzikanews/
Reddit : https://www.reddit.com/r/muzikaofficial/
About me : Bitcointalk username 'oneblockaway'
Profile : https://bitcointalk.org/index.php?action=profile;u=2352486