Hello friends, I hope you are very well. Recently I have become attached to metal, in dark bands as I like them a lot. Especially those bands of doom metal, which at the same time have enough power, but with a very dark and depressing tone and theme. And one of my favorites, which I consider a bit undervalued, is the Canadians called "Woods of Ypres", a band that was born in 2002, in the city of Ontario, Canada. Which disintegrated in 2012, after an unfortunate loss in December 2011, when the founder and leader of the band David Gold died in a car accident.
---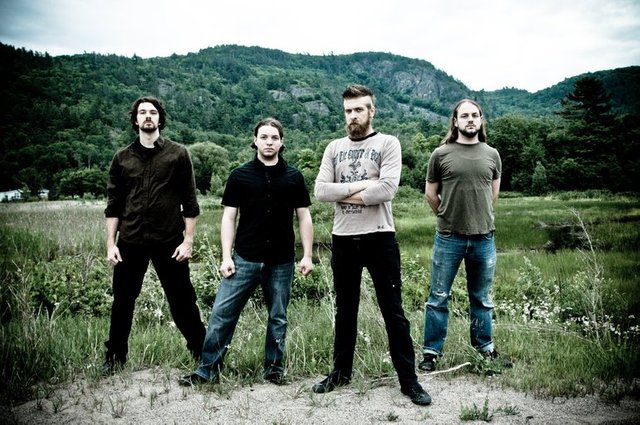 Source
---
This band is impressive in every way, one of the few that each album improved more and more, it is a great pity everything that has happened to them. This time I will present his latest album, published a couple of months after the death of "David Gold". Which from the outset highlight, that dreams too strange, the incredible relationship between its theme, lyrics and atmospheres with the death of Gold, since it sounds like a prophecy, or as a dismissal album for it. This album is completely loaded with melancholy and darkness, but together with the power of the metal, they raise it to an epic level. With some gothic stains in addition to its atmosphere, it undoubtedly makes this one of the best sad discs I've heard. Very emotional and melancholic, but with an atmosphere and a fascinating rhythm.
---
Out of Myself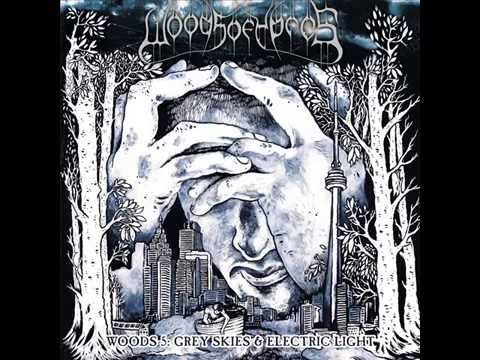 Album Cover
---
| | |
| --- | --- |
| Band: | Woods of Ypres |
| Album: | Woods 5: Grey Skies & Electric Light |
| Year: | 2012 |
| Genre: | Doom Metal |
| Country | Canada |
---
1. We open with my favorite and that of many, "Lightning & Snow", a very catchy, aggressive and with a combination of fascinating voices, tense when the voice is clean and thick and more aggressive when the screams appear, at the exact time. One of the best riffs of the album is found in this song.
2. Continue another great song, called "Death Is Not an Exit" , with strong riffs and very catchy choruses, I also like the background created by the drums, it's pretty good. Heartbreaking voices from time to time give a stronger touch, and highlight very good solos, very melodic.
3. The following one, keeps the heavy riffs but with a darker theme, it is called "Keeper of the Ledger", Gold's voice is incredible, either his strong voice or his timely shouts, which give him more aggressiveness to the song. Impressive riffs, also melodic in this theme.
4. The next one is much more atmospheric, it is "Traveling Alone" , which despite its darkness can entertain you and relax with its fascinating background, accompanied by keyboards and a very tranquilizing orchestras in some passages, The riffs are also of high quality, without a doubt.
---
Lightning & Snow
---
5. With a quite powerful introduction follows "Adora Vivos" , go start, remember a bit black metal, is extreme. Soon it falls quickly in "calm", but soon it increases little by little, more and more, parallel to the increase of tone of the voice of gold. Until becoming the most aggressive song of the album, quite fast, strong and that will make you jump without a doubt.
6. The next one, "Silver" shows a much more doom atmosphere, with the cleanest voices, but much thicker. It has a fascinating background, with riffs, very melodic and some very remarkable drums.
7. One of the shortest of the album, with 4 minutes, is "Career Suicide (Is Not Real Suicide)" , a song quite fast, with riffs quite fast and energetic, I remember a bit the speed metal . The voice is quite dark in this song.
8. A beautiful theme, with a modern, very good lyrical criticism, "Modern Life Architecture" , is undoubtedly one of the most melancholic songs of the album, something depressing, and where again I highlight the jumps that the drums give to the sound, I like them a lot.
---
Adora Vivos
---
9. Now comes one of the great pieces of the album, "Kiss My Ashes (Goodbye)" , which is divided into two parts, which in total last 11 minutes, of very good musical dynamics both . Very emotional, and with quite pleasant solos, of the best in the album.
10. A beautiful ballad, very emotional, called "Finality", with a beautiful drum and melodic piano and relaxing. As they say, it looks like a personal epitaph of Gold himself, as if he had anticipated his dismissal.
11. We will have a much more melancholic ending, this song is called, "Alternate Ending" and closes us this wonderful album, with a pure melaconlia, a subject quite slow to the rest, but with an impressive voice, very remarkable of this good ending.
---
Kiss My Ashes (Goodbye)
---
Finally I conclude this revision, one of the best metal albums I've heard. Of a band, impressive, that could give much more, hurts his lost and prompt dissolution. But that undoubtedly left very good elements in the world of Modern Doom. It is a beautiful album, you will be able to notice the great amount of melancholic atmospheres created in the best way, with the intrusions standing out at all times, the riffs are very good throughout the album, also the background with the drums, and it should be highlighted, as Gold stands out with the voices, which in their clean state, are fascinating, very emotional, thick and melancholic, and their cries that give aggression to some subjects.
---
If you want to listen to the whole album, you can do it in the next link, from youtube! Thanks for your time, Regards!
Woods 5: Grey Skies & Electric Light (2012) - (Full Album)
---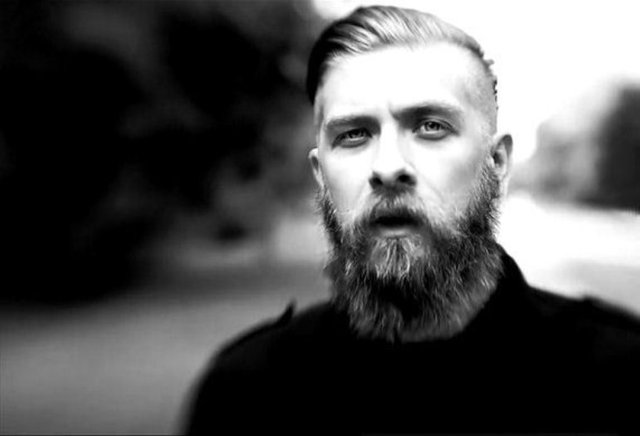 David Gold
---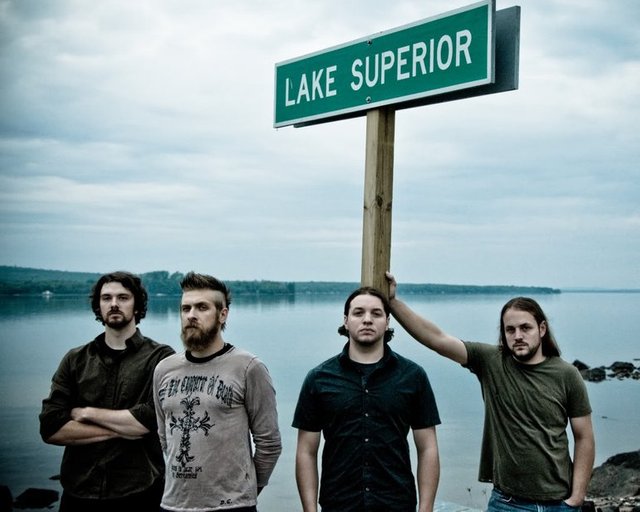 Source
---