Hello esteemed Steemians. To those who've noticed my [music] tracks I'm posting (free and downloadable via dSound), you might be interested to hear that the CD is... nearly finished!
I'm all for mp3 etc, but there's still nothing like having an audio CD you can handle and listen in a format as intended. Created and designed at my home.
Below you can see some final images of the cover, track listing and CD labels.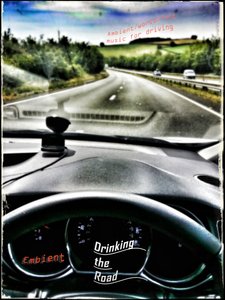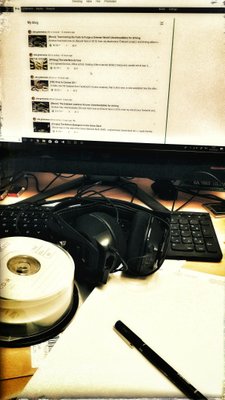 About the 'Embient' mixing experiments
I was an area manager for a cleaning company. Some mornings in the cold before dawn I had to travel far and wide to meet staff and audit buildings. As much as I knew I wanted to make soothing chill-out/ambient mixes, a big necessity was to keep motivated and inspired in such a position.
I needed longer music for driving, staying awake, that wasn't too quiet, but not too intrusive and not the short, ego-saturated sing-songs on the radio.
I needed more atmospheric sound 'journeys', that changed and developed, and held interest while still allowing me to think.
This was the start of a personal dive into electronica music arranging/making, selecting samples into one of many types of evolving or recurring drumbeats. The tracks quickly turned into a fusion of funk, ambient, world music and other styles.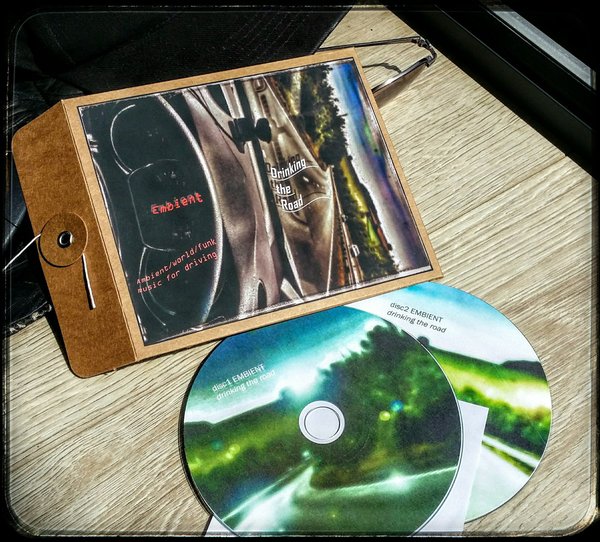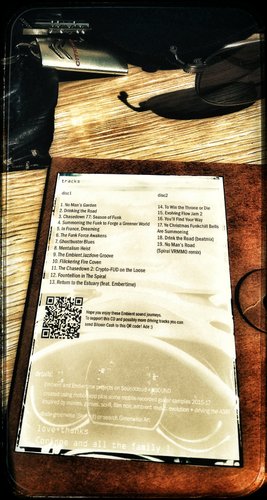 coming soon...
Details + Influences
These started to come in as I got deeper into mixing. As mentioned (on some track info I've been posting), you'll find influences from: 80's fantasy movies, video games, funky heist movies, TV series as well as film noir, and a lot of moody undercurrents generally relating to nature, and the all-changing force of evolution.
I hope you find that some of these 'journeys' for road trips awaken traces from these things, and take you on your own thoughts, that only driving (or exercising, or gaming...) can produce.
You'll also find some elements recur within different tracks, creating some bridges or references between them. This is as much to do with the sound palette I was using as my subconscious intention to take similar themes into new territories. But I always wanted to pass through new territory.
So... please vote if you like the cover, and jacket, or have any other feedback (favourite tracks?) before I finalise the disk.
Stay tuned for more (free) tracks here/on dSound. When they're on #dSound (not all of 'em!), and I'm a bit more ready, I'll post details about how to get hold of a 'hand-made' CD. Basically, you can always memo or comment me to register your interest, and I will let you know the price in Steem soon!:) and availability. I'll do another post about this.
Meantime, safe driving, from lambo to mini!
Ade / 'embient'
---
Be sure to follow for random art, music, crypto and sci-fi writings...