Maciej Maleńczuk is a Polish vocalist and rock guitarist, poet, and television personality. He is considered one of the most avant-garde and controversial Polish music artists. And indeed, Maleńczuk is impossible to imitate - it is natural, witty but sometimes also brutal - because life is too!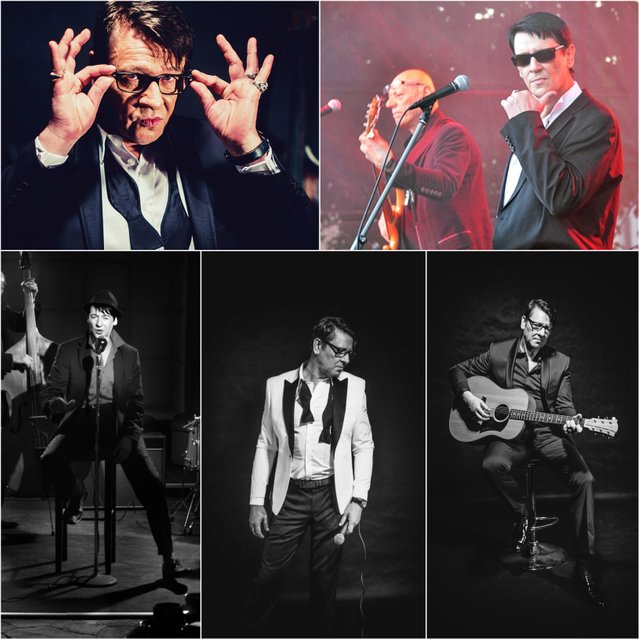 In the early stages of his work, he was referred to as the 'bard of Kraków', as he often appeared there as a street musician on the streets of Krakow, but also other major Polish cities. At the beginning he was performing American blues standards, then he began to write his own songs, of which prison was a common topic. Currently, Maciej Maleńczuk records and performs solo, as well as collaborating with the Püdelsi, Psychodancing and Homo Twist bands.
His style is beautifully captured by his songs such as "Ostatnia Nocka", "Tango Libido", "Sługi za szlugi", "Syn" and "Dawna Dziewczyna". You can hear not only his unique vocal and original style of playing the guitar but also unspeakable Freedom of the Word. This is Maleńczuk in his pure form.
Of course, I paste a link to one of his songs, not mentioned above, Maciej Maleńczuk and Püdelsi - "Uważaj na niego" ⬇⬇⬇
➡
I really appreciate his performance, I enjoy listening to him, and looking at the scene when he perform is hypnotizing.
And what do you think? You know him? ✔ Are you listening any of his songs? ✔
For Mr. Maleńczuk from me cordially 100 years and wish for multiply his great creativity 🎶🔝🔝🔝✔✔✔
Until next time 👋
AdaZone
Collage by @adazone
📷 http://viva.pl/moda/viva-moda/maciej-malenczuk-o-nowej-plycie-w-nowym-numerze-viva-moda-112970-r1/
http://wyborcza.pl/51,113768,22511001.html?i=1
http://bydgoszcz.naszemiasto.pl/artykul/maciej-malenczuk-wystapi-w-bydgoszczy-artysta-zaspiewa,4563514,art,t,id,tm.html
http://gdansk.naszemiasto.pl/artykul/maciej-malenczuk-i-psychodancing-w-klubie-scena-koncert,2720288,art,t,id,tm.html
http://zlubaczowa.pl/index.php/news/wydarzenia/138-lubaczow/1544-maciej-malenczuk-przyciagnal-tlumy-na-lubaczowski-rynek-zdjecia