In January of this year, one of the best rock and alternative singer, amazing Dolores O'Riordan left us with her unexpected death. She succeeded world class as the front (wo)man of The Cranberries. Nowadays, various media are writing about the causes of her death, while another opportunity for this singer remains somewhat forgotten - Dolores would be 47 today. I think that her young age should give us some for thought as a great loss is her untimely departure. It is still difficult for me to get over this loss, especially since I spent a lot of hours with her music.
Dolores has been writing texts from the age of 12. She was extremely creative, and for that she was distinguished by her very strong and delicate voice. In 1990, she won auditions for the singer of the Irish rock band The Cranberries, in which she replaced the current frontman Niall Quinn. Dolores quickly showed her skills in writing texts. When she got from the band a demo with music to the song he was working on, the next day she came back with a full song lyrics called Linger (which would later become one of the band's biggest hits). Finally, she performed with The Cranberries in 1990-2003 and 2009-2017, when she was the vocalist of The Cranberries, she also played rhythmic and leading guitar and sporadically on keyboards. With her vocals, The Cranberries was the most successful - just mention the songs such as "Dreams", the already mentioned "Linger", or the most-known "The Zombie" from the whole work of The Cranberries.
On May 4, 2007, she released her first solo album, Are You Listening ? The first single that promoted the album was the song "Ordinary Day", which the music video was shot in Prague. Then in 2009 she released her next solo album - No baggage. In 2014 she joined the project D.A.R.K, which resulted in the album Science Agrees released in 2016. Perhaps these are not comparable to the works of The Cranberries, but it is certainly worth getting acquainted with them.
Today, to listen to, I suggest to all of you "When You're Gone" by The Cranberries from the 1996 To the Faithful Departed album.

Nobody will take away memories of you.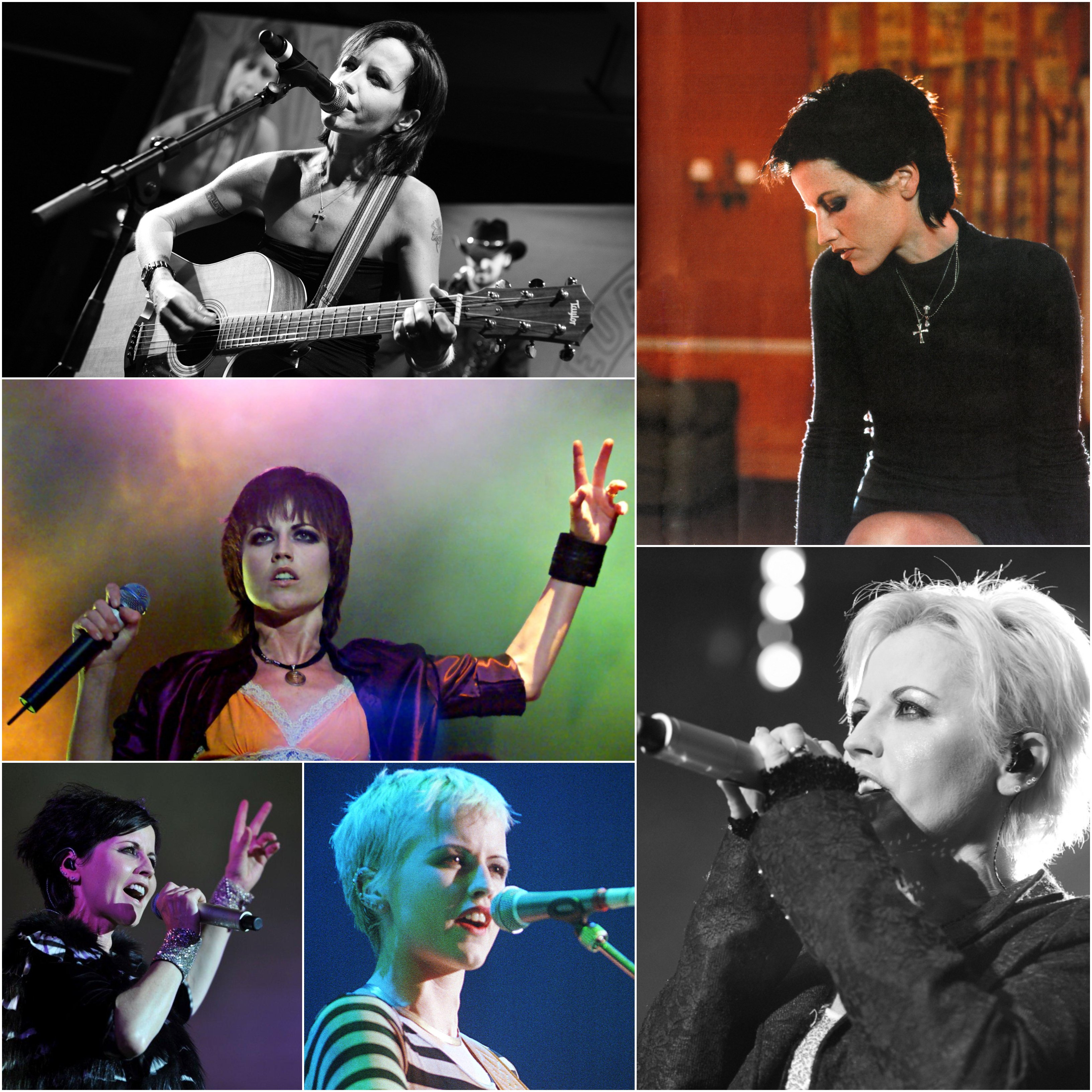 Yours,
AdaZone
Collage @adazone
https://www.laprovence.com/actu/en-direct/4792070/dolores-oriordan-la-chanteuse-du-groupe-the-cranberries-est-decedee-a-lage-de-46-ans.html
https://www.thenational.ae/world/europe/the-cranberries-singer-dolores-o-riordan-dies-aged-46-1.695720
https://www.billboard.com/articles/columns/rock/8094889/dolores-oriordan-boyfriend-tribute-my-friend-partner-love
https://www.billboard.com/articles/news/lyrics/8096352/the-cranberries-zombie-lyrics
http://cranberriesworld.com/2001/10/07/dolores-in-uks-sunday-telegraph-scans/
https://www.polskieradio.pl/7/160/Artykul/2006420,Musimy-pozwolic-naszej-przeszlosci-odejsc-Archiwalna-rozmowa-z-Dolores-ORiordan