One of my fav singers, the American vocalist Beyoncé Giselle Knowles-Carter was born in 1981. On September 4, many of her fans have the opportunity to celebrate the "Birthday of the Queen" 👑💐. It is not disputed that Beyoncé is an icon and her musical achievements could be exchanged for hours! 🎵🔝🔝🔝
Beyoncé decided to try her hand as a singer under the influence of Mariah Carey's song "Vision of Love". Fortunately, otherwise her unique mezzosophone voice of four octaves would be wasted. Both Carey and Bey use their belting techniques during their performances (pulling the chest register, requiring a strong diaphragm). The biggest idols of the star are other great music singers - Whitney Houston, Michael Jackson and Diana Ross. Music created by Knowles is generally contemporary R&B, to which elements of pop, funk, hip hop and soul are often added. Bey is also the author of most of the lyrics she performs - Beyoncé is known for writing texts based on her own emotions and, above all, touching the subject of female empowerment, which has been hailed as a symbol of women's independence. Some of the vocalist's works are autobiographical, inspired by private experiences or experiences of her relatives.
Knowles participated in vocal and dance competitions as a child. Beyoncé debuted as a singer in the 90s, as the leader of the R&B girls band, "Destiny's Child", who became one of the best-selling female bands in the world. Destiny's Child was created in 1989, when Beyoncé was 8 years old. Initially, they were called Girl's Tyme. However, after the first defeat (lost competition), the girls changed their name and bet on it "new start". Destiny Child Beyoncé performed for 16 years - after this time, the group disbanded, reacting sporadically on the occasion of performances at various music events.
She released her first solo album in 2003 - it was "Dangerously in Love" with the very popular song "Crazy in Love" (feat. Jay-Z). After the final termination of Destiny's Child, the singer released her second studio album in 2006, "B'Day". It was also the time when Beyoncé often appeared on the silver screen. After "B'Day" came next albums - "I Am... Sasha Fierce" from 2008 promoted with two pleasant to the ear singles "If I Were a Boy" and "Single Ladies (Put a Ring on It)". After that was "4" promoted by the main single "Run The World (Girls)".
The fifth album is simply "Beyoncé" and I have to say that the name of the album is very significant (for me at least). This is an introduction to a completely different work which I would describe as "Made by Beyoncé". You can see her creative freedom. All songs from this album have music videos, it is a completely visual album, which perfectly reflects Bey's approach to music. As the singer says herself, emotions conveyed for her are also memories that appear before her eyes, dreams, memorized nightdreams, which she now could share with her fans ❤ Also the atmosphere of the songs is a bit different, we can hear here a bit more experimental sound, which is even more noticeable on the next album Beyoncé "Lemonade" from 2016. And from these two albums come my favorite songs of the singer - "Drunk In Love" (feat. Jay-Z), "Partition" from the album "Beyoncé" and "Do not Hurt Yourself" (feat. Jack White), "Formation", "Sorry", "Hold Up" or my beloved number "All night" that I could listen to indefinitely from the album "Lemonade". And stopping for a moment on this album - it is unique and worth listening to (and watching, because it is again a visual album, and even from music videos for "Lemonade" a movie with the same title was made), in particular due to the diversity styles that Bey presents on it - I think that even people who are not big fans of the singer's music can find something for him. Currently, Beyoncé most often creates and performs with her husband (this year she celebrated her 10th wedding anniversary) and the father of three children Jay-Z. I appreciate this duo for the flow they create on the stage, for their exploration of many musical genres, the freshness and originality of what they do. For the fans of this duo, I recommend the song "APES**T" - THE CARTERS, which is still warm as fresh rolls 😉
But we will listen to the wonderful "All night"! 🎵💎
👇👇👇

And once again, wishing Happy B'Day for Beyoncé, I hope that this day will bey flawless! 👑✨🎤💐 Live a 100 years for us! ❤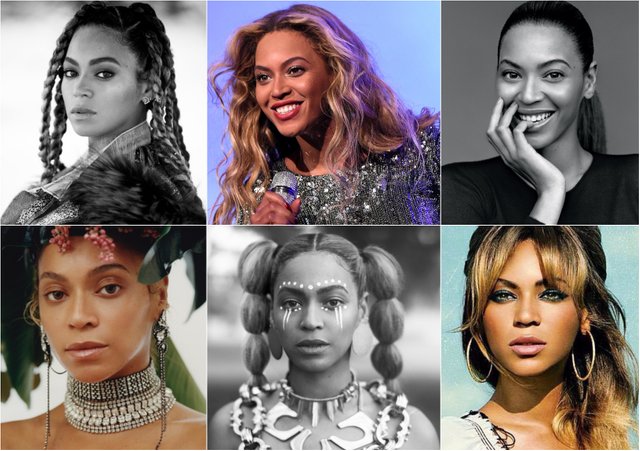 And you? Do you like Beyoncé? Do you have any songs from her discography that often accompany you? Are you celebrating her birthday with her today? Share your opinion! 😊👍
Xoxo,
AdaZone
Collage by @adazone
📷 https://www.lavanguardia.com/gente/20180807/451242725774/beyonce-embarazo-gemelos-peligroso.html
https://twitter.com/vanessal4live
https://www.grammy.com/grammys/artists/beyonc%C3%A9-knowles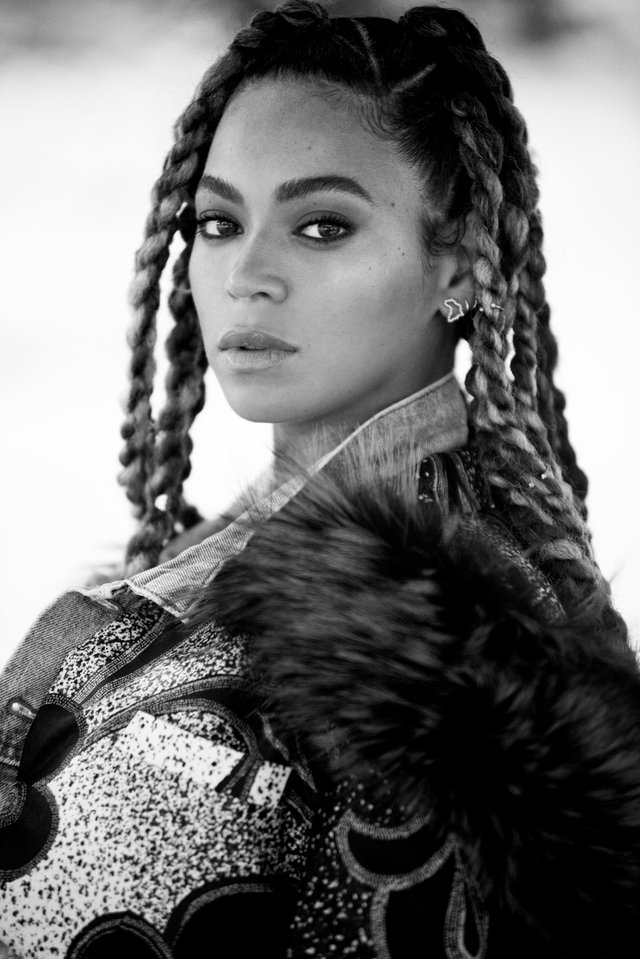 http://bcheights.com/2016/04/27/beyonce-incorporates-rock-southern-roots-spirited-lemonade/
https://newzar.wordpress.com/2014/11/05/beyonce-through-polish-eyes/