BUNNY 2.0
Hello Friends
Today I will present the second episode of Bunny and his adventures in the forest.
If you wish to see the previous episode you can check it here:
---
So in this episode our bunny runs too fast and arrives in the year 2121.
He finds a world in ruins and he is very scared . Will he get back home?
---
In the end will will see an image and me giving some thanks for the animator that helped me.
Now that image is from a movie called Donnie Darko that was about time travel.
The music I created it with Fl studio and you can find it on these store:
Spotify
https://spoti.fi/2Yrw5mt
Google Play
http://bit.ly/2MijzTU
Itunes
https://apple.co/2YpkQLt
Apple music
https://apple.co/2Zfm257
Tidal
http://bit.ly/32VIUZV
Deezer
http://bit.ly/32URZ5c
If you liked my beat ou can just take it and improve it or make your own mixed song and post it on youtube (and of course here on steemit) I will see it and talk about it if you want.
For distributing my music I use DistroKid .
If you have some music of your own and want to use distrokid you can use this code and get 7% discount :
https://distrokid.com/vip/seven/1385900
I wrote also a poem book called Forgotten Roots and you can find it on Kindle:
https://amzn.to/2SA4ZbJ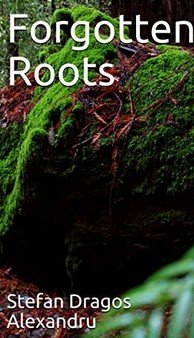 Now this book is available as paperback and ebook version on kindle.
Soon it will be also available as an audio book, but unfortunately not on Amazon Kindle, because I am from Romania and that is in Europe and the Amazon Site called ACX for audio books accepts only products from America, UK and Canada for the moment.
Well this will not stop me I like to write and I will find the best way possible to do so.
Until next time I am Cynetyc and I thank you for reading my small post !Cynetyc out!