It's getting close to the Day of the Dead, so I feel it is the appropriate time to post a mural I have come across a while ago, not far from where I live. It is located on the corner of Av José Martí and Priv. Heredia in the Tacubaya neighborhood.
The mural itself is very simple: it shows the portraits of five people, complete with their names, on a background covered with flowers, and the occasional hummingbird and butterfly. Instead of the artist's tag, there is only a lettering indicating collective mural, the year 2019, and the Twitter hashtag NarvateHeridaAbierta. This is the only clue about these people and why they appear in the mural.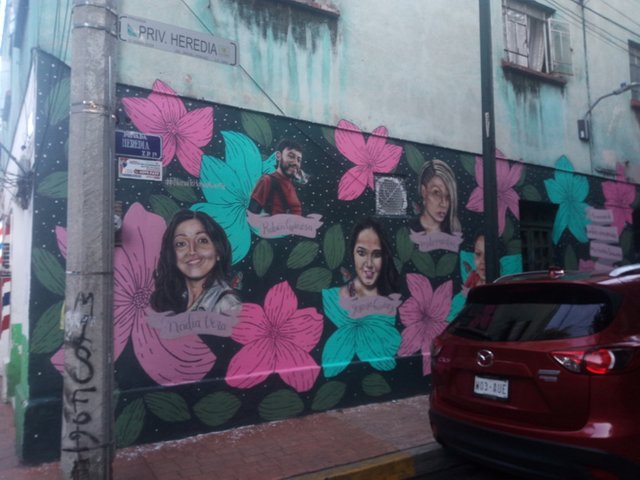 The Open Wound of Narvarte
As a brief search reveals, the Narvarte Case was the homicide of these five in an apartment in the Mexico City neighborhood Narvarte, in 2015. The victims were activist Nadia Vera, model Mila Virginia Martín, make-up artist Yesenia Quiroz, domestic worker Olivia Alejandra Negrete, and the photojournalist Rubén Espinoza Becerril. All five were killed execution-style by a gunshot in the head. Even though the case has been open for the last four years, many people believe that it will remain open indefinitely, a typical case of Mexican impunity.
As a result, many marches and demonstrations have been inspired by this case, including this mural. Let's appreciate this mural not only for the aesthetic appeal it gives to this street corner, but first and foremost for the message it is supposed to send. May these victims be remembered, and their perpetrators brought before a fair trial.
As the dedication says: "In memory of those who are dear to us, to lovingly remember and commemorate their lives."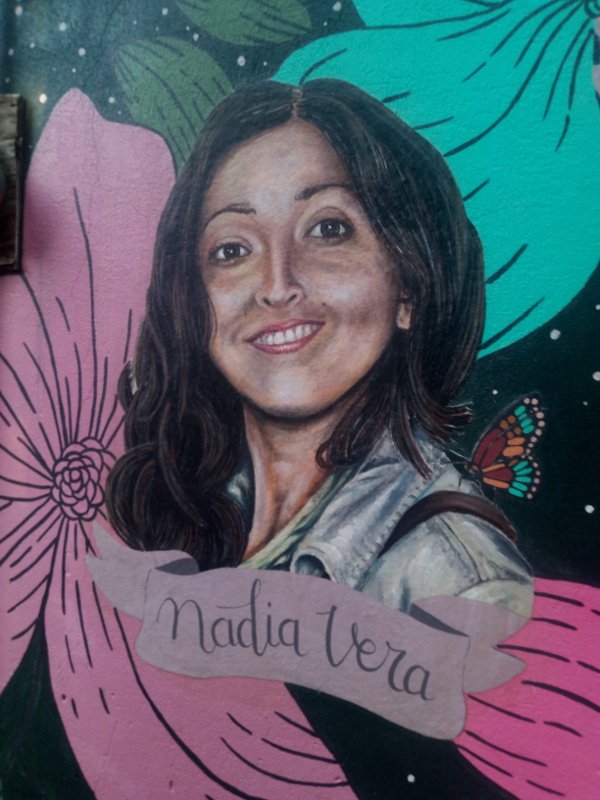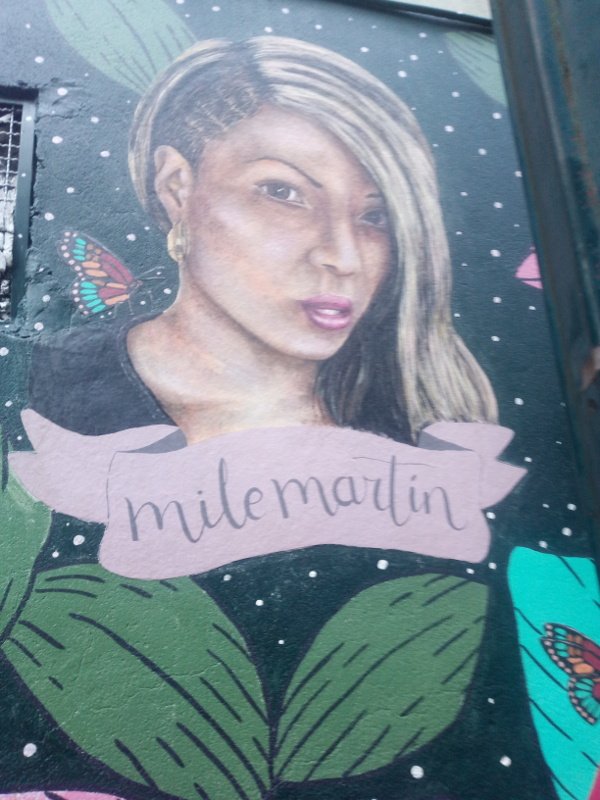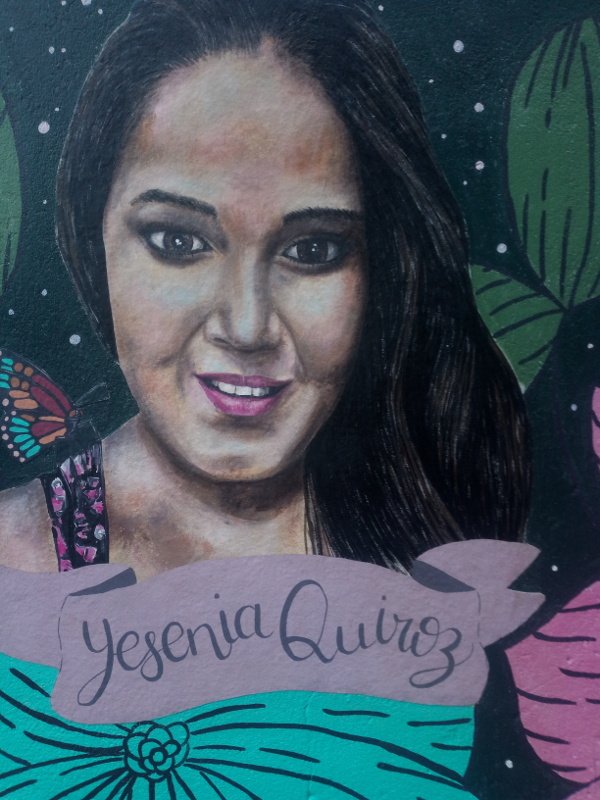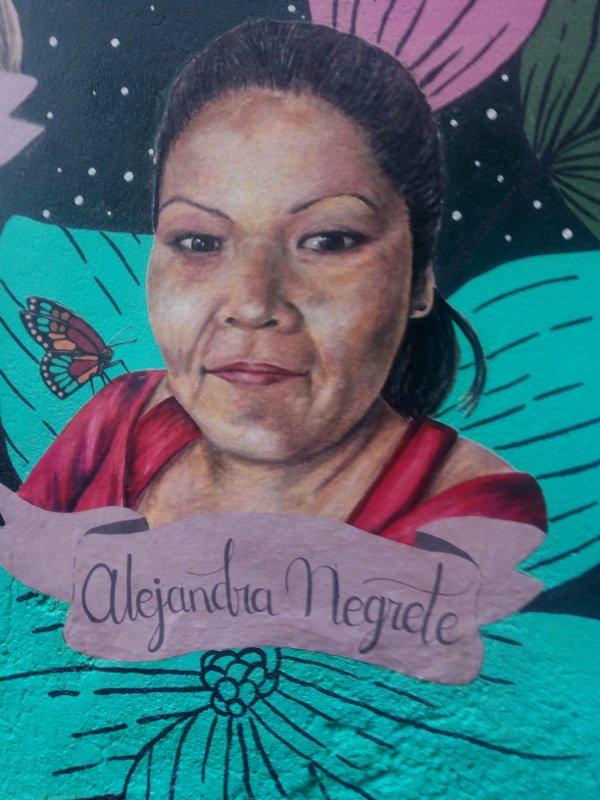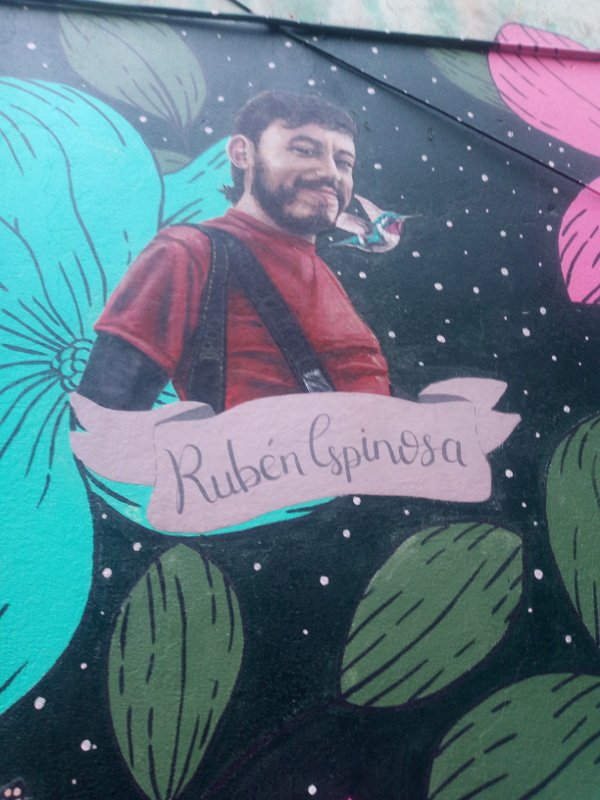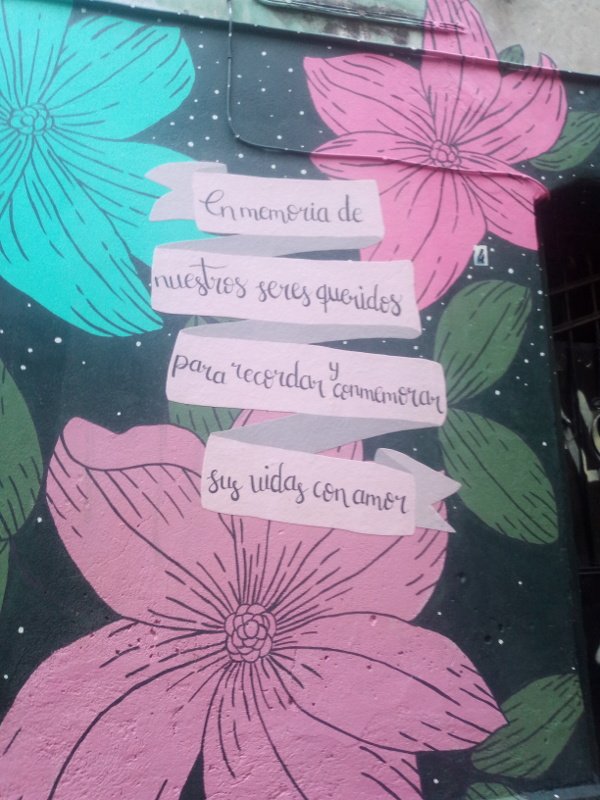 If you liked this, check out my developing series on Mexican murals:  
Please check out these great communities I'm contributing to: 

#ecotrain | What is EcoTrain | Discord Community


#tribesteemup |The 8 Pillars of @TribeSteemUp


#team-mexico | Discord Community

Join us on Discord

#cyclefeed | Introducing CycleFeed | Discord Community