Here is my entry for the photocontest "The Mundane as Art" Thanks to Old Dog @kusknee for great contests what we have here.
Here you can see a classic example of abstract impressionist graphic something, made by collaboration of such famous artists as a Water, Wind and Light in early winter period of their creativity. This is a something between snow and ice, with totally inflate structure, and light make this noisy effect on it. I don't know if you could see it on a photo, I was there in real, so its look a bit different for me. Insanely beautiful pattern on my opinion, especially if you zoom in. But I didn't saw winter for few years, and for you probably it is just a piece of ice. Second pic I put just you can see it is real photo, and camera does not buggy.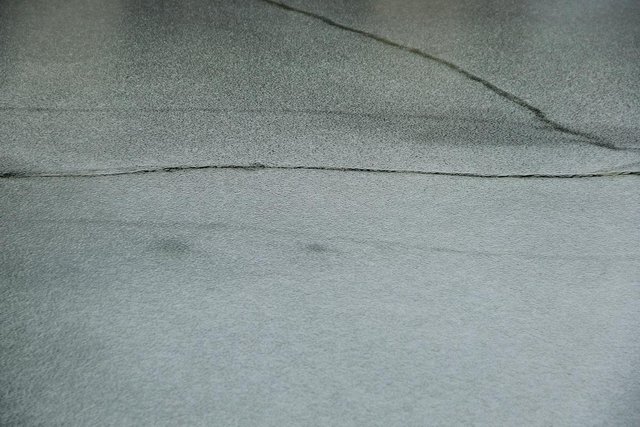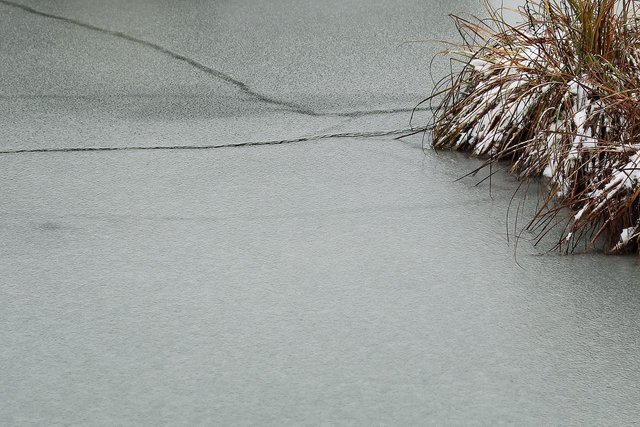 My name is Timon, and I am on the slowest worldwide cruise ever. In 2011, I left country where I was born and since then I'm traveling supa slow. My plan is to go Around the world in 80 years.. And yeah Sorry for my accent, I try to do my best. 
What is the point? - I want Just look around, have a lot of fun and make things I'm interested on. It will take time.
Why so long? - Because I really want to see how people live and what this place is for me, so I stay some time in each spot, and it's so many.. 
How long I stay? - Not too long, not too short, it's really depends on many things.. 
Am I so rich to just travel..? - No not at all. It is what making this trip a bit more complicated but still awesome and interesting. 
Am I serious? - No, not really. But still on my road.
The Biggest part of my way so far was by Sea and Ocean, and last three years I spent on the boat on a little island. But for the moment I'm back on the dry land, and I can find a lot of fun here as well. 
Original photo's / Canon 600D 18-135mm / Bochum / Germany / winter 2018 /  
If you like my works, please follow my photo blog Around the World in 80 years..