I just found this post of @kus-knee where he said -  Are moss and lichen just the ugly cousins of full grown plants, trees and flowers? I think not and I invite you to prove me correct! 
I'm totally agreed, it's can be beautiful and can be art as well!! I was walking with my camera to shot some pics of German graffiti, and found this one old piece of street art what is already half sunk in moss.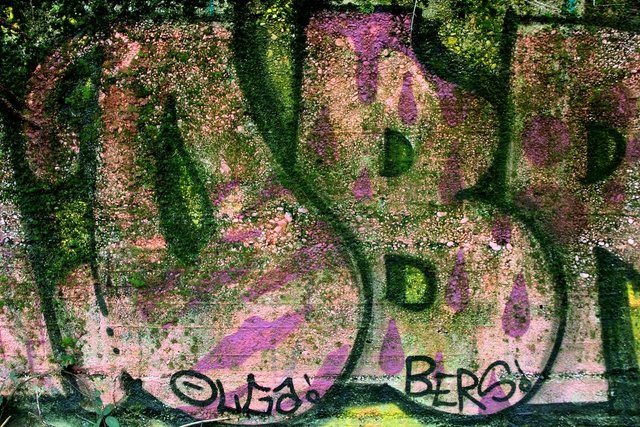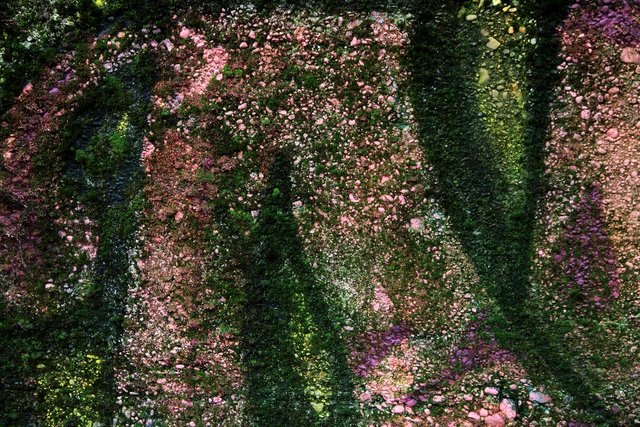 If you like my works, please follow my photo blog about the longest worldwide trip ever.
Around the World in 80 years...
Original photo / Canon 600D 18-135mm / Bochum / Germany / january 2018 /   
[//]:# (!steemitworldmap 51.484643 lat 7.197483 long old railway d3scr)