Yesterday one of my favorite places in Zagreb - Crni Mačak organized casual MTG draft. We drafted three boosters, two were from the Rivals of Ixalan set, and one was from the Ixalan set. I picked Navigator's Ruin from the first booster I opened and passed on the rare. From the next two piles that were passed to me Luminous Bonds and Baffling End and decided to build U/W control.
---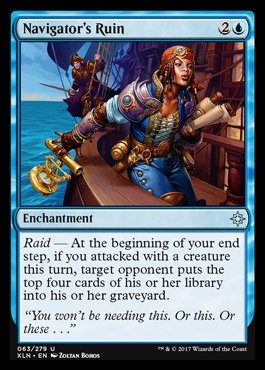 ---
Unfortunately for me almost all players were drafting white and not many white cards came my way. On the other hand, I was getting some great blue cards and a few pretty decent merfolk. Although I already passed a few good merfolk I decided to drop the white color and build G/U merfolk tribal deck midway through the draft. White cards simply didn't come my way and it was really hard to say no to Waker of the Wilds after all the blue merfolk I drafted.
---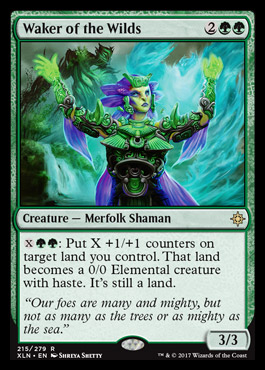 ---
The final result was blue/green merfolk pirate raid deck which was pretty fun to play but got its ass whooped in most of the rounds. It was completely worth it as, for the first time, I managed to mill opponent's decks in a draft!
Here is the full decklist of what I drafted - for easy preview you can also check it on my tappedout profile:
Creature - 19
---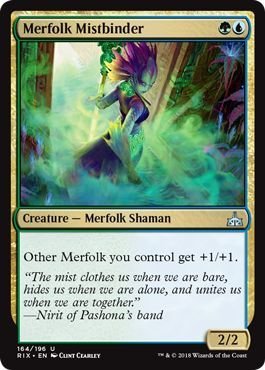 ---
Enchantment - 2
---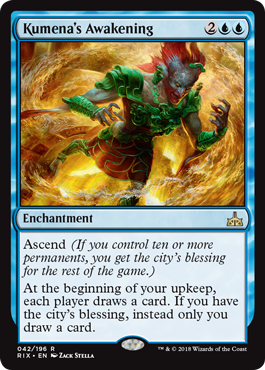 ---
Instant - 8
---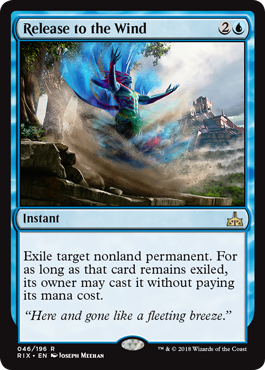 ---
Sorcery - 2
---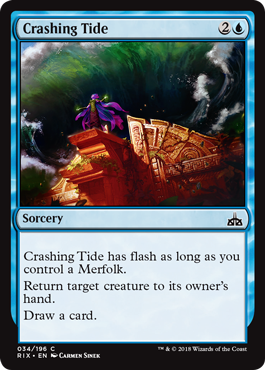 ---
Land - 17
---
---
Check out my previous MTG post here: MTG Combos #1 - Keiga + Following Footsteps
---
Note: All images portraying cards in this post are owned by Wizards of the Coast.