Hellooooooooooooooo friends! It your beloved letting you know that today's shows are live, they are fun, they are as follows! Our DJ dives on to the dance floor to shake it all out, our DJ rocks out and drops some HEAVY Metal knowledge. It's showtime folks, let's get to MSP-Waves!!

ON AIR NOW!
The Mix
with @WipGirl
It's all about HIGH energy and having fun! Schedule: Thursday - 11:00 am Pacific time, 12:00 pm Mountain time, 1:00 pm Central time, 2:00 pm Eastern time, 6:00 pm UTC.
Full Force Thursday
with @Crimsonclad
It's heavy, it's metal. It's Full Force Thursday. Don't miss it. It won't miss you. Schedule: Friday - 1:00 am - 3:00 am UTC Vote her witness @followbtcnews!
Hope to see you listening!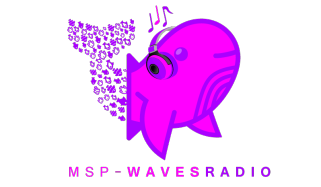 You can join the chat room by clicking HERE
You can see the full schedule by clicking HERE
Click HERE FOR CURRENT UTC TIME
---

On behalf of @msp-waves, THANK YOU for listening!
Love always,