MSP Waves Radio Android application is now available on the Google Play store for android devices. You can listen to all your favorite radio show hosts on the in the car, at work, or where ever you use your smartphone. The MSP Radio App features live radio shows broadcast from DJs around the world. You can find the chatroom for these live events inside the Peace Abundance and Liberty Discord located here.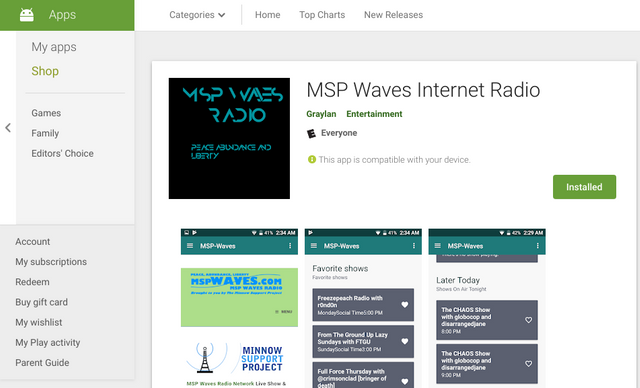 Features
High-Quality Audio
320kbps streaming quality makes for a great listening experience. The MSP Radio App not only has a high-bitrate stream but it's also data friendly for mobile phones and tablets.
Favorites
Save the favourite shows you enjoy to be able to get reminders for when the air. Just select the radio show by tapping the "heart symbol."
Schedule
Check for what shows are coming up later in the day, or any day of the week.
Low Impact
The MSP Radio App only uses 4mb of space and also uses minimal system resources.
Screenshots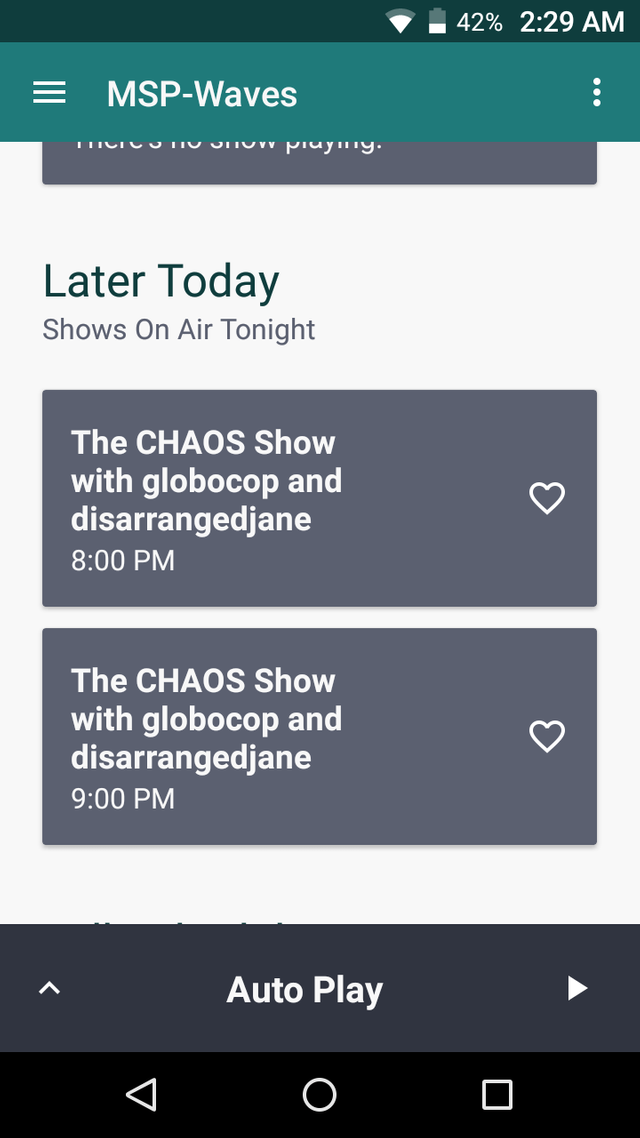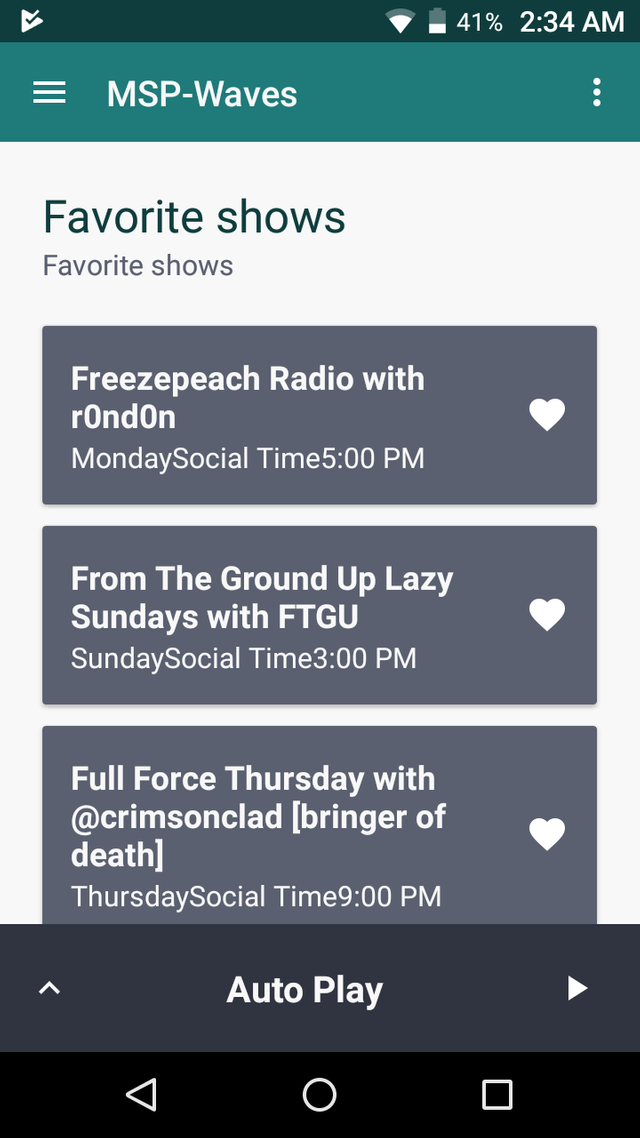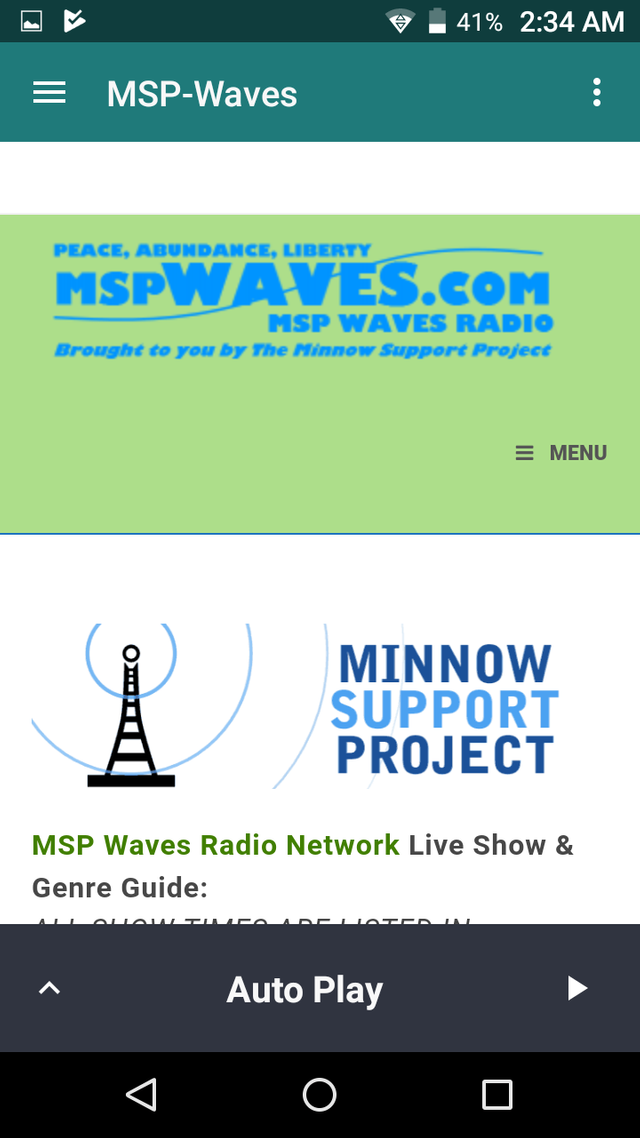 Download Link
You can find the MSP Radio application on the Google Play Store.