The CHAOS Show from 7 PM Central - True Legends Transhumanism Millenials Panel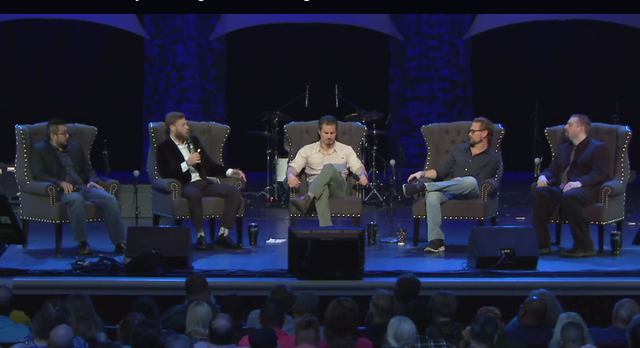 NextGen Panel of Millenials True Legends Conference 2018
My goodness, power was out from 8 AM till now. Just as well I now prepare my show throughout the week. My only concern was the loss of power - which is inconvenient, and it was only once since my arrival in Panamá that power was out through an evening/night. I do have a UPS. It keeps me going for 3 hours. Generators are not an option at this location - but here we are - powered back on.
As I have done last week, I will air an excerpt from the True Legends Conference that took place last week in Branson, MO. Today I am showing the Panel of Millenials discussing the issue of Transhumanism and the Hybrid Age, which gives a different perspective than that of the 'older' key speakers.
On the roster are: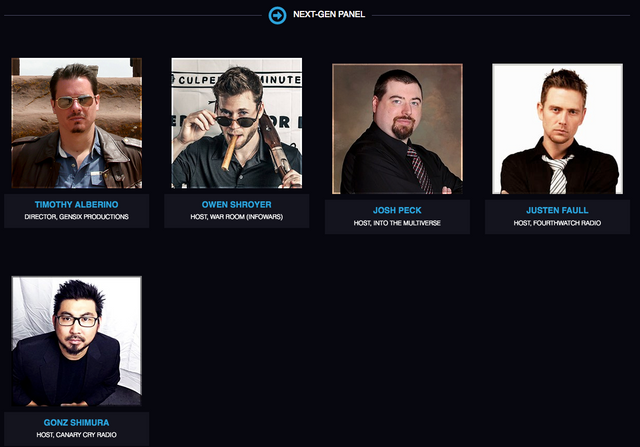 TIMOTHY ALBERINO
Popular host of the True Legends Documentary Film Series, Timothy Alberino is an avid researcher, writer, explorer and filmmaker fiercely dedicated to the discovery and disclosure of truth. Known for his hard-hitting analysis and his unique ability to convey complex ideas with concise articulation, Alberino is a powerful weapon in the arsenal against the technocratic elite and their Luciferian agenda of posthumanism.
OWEN SHROYER
Owen Shroyer is a talk show host and reporter for InfoWars. He hosts The War Room on the InfoWars network and has become famous for his videos confronting protesters on the streets of America and challenging them on their thoughts and ideas. Aside from the political news spectrum, Owen is passionate about revealing the truth of history and exploring the mysteries of the universe.
JOSH PECK
Josh Peck is the host of Into the Multiverse at SkyWatchTV, and the author of numerous books, including The Day The Earth Stands Still (coauthored with Derek P. Gilbert), Unraveling the Multiverse, and Abaddon Ascending (coauthored with bestselling author Tom Horn). Josh specializes in theological and scientific studies such as quantum physics to explain paranormal phenomena experienced around the world.
JUSTEN FAULL
Justen Faull is the writer and director of the ground-breaking film, Hollow Earth Chronicles, as well as founder and host of the Fourth Watch Radio Network. Justen is a seasoned researcher in the areas of the supernatural & paranormal as it pertains to a biblical world view and end times prophecy. He currently writes and directs documentary films for Faull Bros Productions and Defender Films, as an affiliate of Skywatch TV.
GONZ SHIMURA
Gonz Shimura is a filmmaker, co-host of Canary Cry Radio, and producer behind the FaceLikeTheSun YouTube Channel. He is also winner of the Silver Telly Award for directing SkywatchTV's documentary film 'INHUMAN: The Final Phase of Man is Here' (2016). Gonz strives to share the Gospel message of Jesus Christ through powerful media productions of his research and commentary about the future of society and mankind.

True to our normal format, I will feature a post in support of #familyprotection. This time it's by @krNel.
https://steemit.com/cps/@krnel/governments-creating-precrime-child-abuse-algorithms-to-predict-child-abuse-or-just-to-kidnap-more-children
Please follow @familyprotection and consider donating SP or SP delegation to the account as it continues to shine light into the dark corners of governments around the globe. Also consider supporting @aldollaraday, which regularly sends SBD to support @familyprotection.
Transhumanism - Why We Should Care?
The insanity of politics, even North Korea, Syria, Russia, even the hate spurred worldwide against US President Trump and similar movements in other countries is Designed to destabilize, bring disorder to our societies - and to raise from that CHAOS a New World Order, initially ruled through a Neo-Feudalistic dictatorship. This new ruling class will claim its superiority by merging humans with machines via exoskeletons, DNA changes, brain transfers and ultimately an AI operated hologram of an individual - all in the name of the Darwinistic fallacy that reads: Evolve or Die.
AI Rules
AI is already managing many aspects of our lives. Social networks are under its spell - people being assessed by it - banned for 'breaking made up rules'. The communist/criminal Chinese are using AI for mass surveillance and social scoring which dictates which services one may be entitled to, denying travel, lodging, jobs, perhaps even consumer products to those who fail to meet their mark. AI has developed much further than we are being told. It affects everyone.
The Ultimate Goal
In their misguided Darwinian/Eugenic worldview, the purveyors of Transhumanism are propagating a pseudo-intelligence with no moral boundaries, driven to self-improvement with psycho- and sociopathic mercilessness and a spiritual component to it that is often overlooked. Those who program these things - who have they sworn allegiance to? Who do they serve? The God that created us, or the adversary who wants to destroy those who are created in God's image and ascent to the throne of the Most-High Himself? We are looking at demon possessed machines - demon controlled AI - the gates of Hell being opened.
Make yourself Smart
While the conference is presented from a Biblical/Godly perspective, those who do not believe in the God of the Bible, still take note because the facts of the matter remain. This is not a preaching exercise. It is an educational array of information that will hopefully prompt everyone to do their own research. It may save your life , that of your family and most importantly: That of your children!
Be There - Or Be Nowhere - Today - from 7 PM Central on MSP Waves.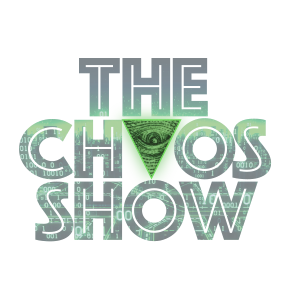 How to Listen
On Discord: https://discord.gg/tpHRQU
On MSP Waves: http://mspwaves.com/listen
On Dlive via: https://steemit.com/@msp-waves

Thank you for reading.


Proud Supporter of PAL and the - The Minnow SupportProject
Christopher "The Hat" Hatfield @globocop

[Upvote] [Comment] [Resteem] [Follow]