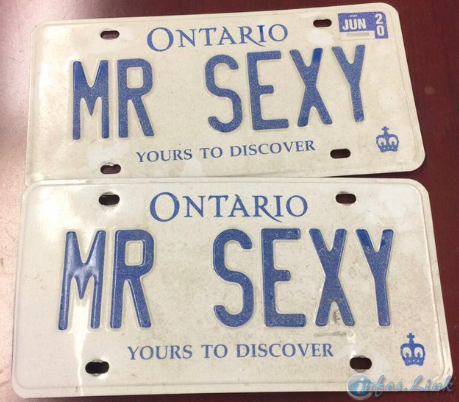 MISSISSAUGA | Ontario police are looking for the rightful owner of the stolen number plate "Mr. Sexy".
Police arrested a 17-year-old teenager on Saturday driving a car with a false plaque, "Mr. Sexy".
https://twitter.com/OPP_HSD/status/1091801070051958784
Sergeant Kerry Schmidt indicated on his Twitter account that the license plate was "illegally attached to a Maserati driven by a 17-year-old driver traveling 150 km / h in Mississauga".
This is not the first time custom license plates have made Canada react.
In January, a Manitoban fan of the "Star Trek" universe filed a lawsuit after his license plate "ASIMIL8" was revoked.
Manitoba Public Insurance suggested that this could be interpreted as offensive to Aboriginal people.
The owner of the plaque, Nick Troller, said it was simply a combination inspired by a well-known saying of the Borg, an extraterrestrial people from the sci-fi series.